iOS 7.1 Review: Three Weeks Later (Performance & More)
Three weeks ago, Apple released iOS 7.1, its biggest update to iPhone and iPad since the release of the iOS 7 update back in September. Over the past three weeks, we've extensively used Apple's new update and we've also seen new details crop up including iOS 7.1 problems that are plaguing iPhone and iPad users.
iOS 7.1 release date rumors all pointed to an arrival in March. Right on cue, Apple released the iOS 7.1 update for iPhone and iPad, an update that had been in the beta process since November.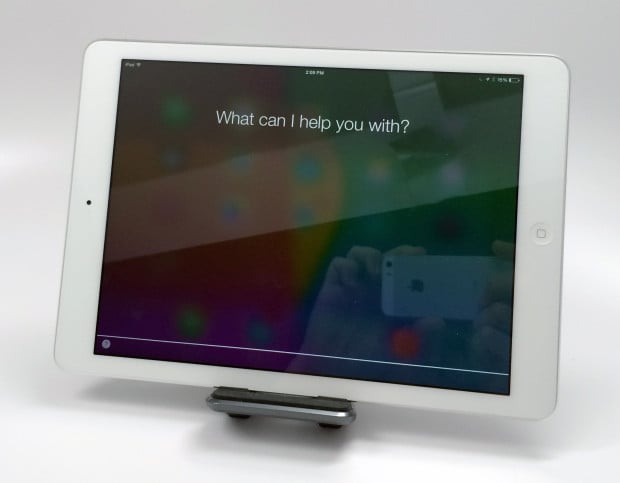 As expected, the iOS 7.1 update arrived for all devices running iOS 7 and it delivered significant changes including UI tweaks, performance enhancements, and a number of bug fixes aimed at improving iOS 7. From the looks of things, iOS 7.1 also delivered some problems of its own as well.
With iOS 7.1 complaints mounting, and other various iOS 7.1 details emerging from the shadows, we want to take another detailed look at Apple's brand new iOS 7 update for iPhone and iPad. Here, we offer thoughts on its performance after three weeks, we take a look at some of the iOS 7.1 problems that have emerged since its release and we roundup some of the more important iOS 7.1 details that have surfaced in the weeks since its release.
iOS 7.1 Performance
For the past three weeks, we've been using iOS 7.1 on a number of iPhones and iPads. Personally, I've been using it on three devices in particular including Apple's former flagship, the iPhone 5, the new iPad Air and the new iPad mini with Retina Display. A week ago, I found iOS 7.1's performance to be adequate and it's now time to revisit the software and take a look at how it's doing on these three devices.
iOS 7.1 for iPhone 5
iOS performance tendency to get worse over time, especially on the company's older devices. My iPhone 3GS was doing great in the two weeks after the iOS 6 update but things quickly started to deteriorate. Fortunately, this hasn't been the case with iOS 7.1 on the iPhone 5. iOS 7.1 remains a solid performer three weeks after its release.
Applications are running smoothly and the Facebook app hasn't crashed in a week. All of my other core applications including Twitter, Spotify, Instagram, Dark Sky, Yahoo! Fantasy Sports, Convo, Yelp, and Netflix are all performing admirably.
Battery life is still extremely solid, 4G LTE and Wi-Fi are as fast as they ever have been, and I haven't discovered any crazy bugs lurking on board my iOS 7.1 update for the iPhone 5. Maybe the most remarkable thing, at least to me, is that the software has retained its overall speed.
Apple changed some of the animations and transitions in the software in an effort to speed up iOS 7.1. The improvements were, and still are very noticeable on my iPhone 5. iOS 7.1 is very fluid and it's a big reason why I've recommended the update to friends, family and readers.
iOS 7.1 for iPad Air
Performance on the iPad Air continues to be solid as well. I haven't run into any significant problems with applications. Battery life remains stellar and yesterday I used the iPad Air virtually all day, it was a lazy Sunday, and its battery life dropped by about 20%. That's pretty fantastic.
Connectivity, at least Wi-Fi, remains solid and the speed of the software remains intact. Again, the speed difference wasn't, and still isn't, as significant as it was on the iPhone 5 but there is certainly some improvement. iPad Air owners that haven't updated will seriously want to consider upgrading.
iOS 7.1 for iPad mini with Retina Display
iOS 7.1 on the iPad mini with Retina Display also continues to deliver fantastic all-around performance. I haven't stumbled upon any major issues and the software is as fluid as it is on the iPad Air. Connectivity, both Wi-Fi and AT&T 4G LTE both remain solid, and battery life is as good as it was on the iOS 7 update. It's an update that I certainly recommend, especially if you haven't installed the iOS 7.0.6 update and its security features.
Others
Those are the three devices I've focused on though colleagues of mine have dove into iOS 7.1 on other devices. We've taken a look at the performance of iOS 7.1 on the iPhone 5s and iPad 3, Apple's aging tablet that was released months before the iPhone 5.
Both devices are currently performing well on Apple's latest update and we recommend the iOS 7.1 update for both the iPhone 5s and 9.7-inch Apple's iPad 3.
iOS 7.1 Problems
While our iOS 7.1 experience has been relatively smooth, we've been hearing about a number of iOS 7.1 problems that are plaguing iPhone and iPad owners.
iOS 7.1 users are complaining about connection problems when paired with a VPN (Virtual Private Network). Some users are reporting that updating VPN settings from the provider helped to bring download and upload seems back up to normal but it looks like some people are still experiencing the issue.
Some iPhone and iPad owners are saying that they are no longer able to send iMessages after installing iOS 7.1. Those who are experiencing issues with iMessage should head here to troubleshoot. These fixes typically will work out the kinks. If they don't, then it's worth resetting settings or performing a hard reset.
Others are experiencing touch screen lag, Wi-Fi issues, and the usual battery life issues that seem to crop up every time Apple releases a brand new iOS update. There are tons of complaints about iOS 7.1 battery life on Apple's discussion forum. While there isn't a fix that will work 100% of the time, it's worth taking a look at this potential fix and these iOS 7.1 battery life tips.
While we certainly have seen a number of iOS 7.1 complaints, we haven't seen any bugs that could be considered hero level. A hero level bug is a widespread issue impacting tons and tons of iPhone and iPad owners.
iOS 7.1 Details
iOS 7.1 Tips & Tricks
We've discovered a neat little trick that allows iOS 7.1 users to take a photo with the iPhone without having to have the Camera application open. This allows for quick shots in places like art galleries or in special moments where speed is crucial. It only requires three steps and it's something that iPhone owners certainly will want to take a look at.
A glitch in iOS 7.1 also allows users to hide stock applications without having to jailbreak. Like the trick above, it's a simple process that any iPad or iPhone owner on iOS 7.1 will be able to perform. It's a bug that Apple may end up patching but for now, it's a seamless way to clean up your home screen.
iOS Jailbreak
Those looking for an iOS 7.1 jailbreak are still out of luck. We haven't seen one emerge and there is no guarantee that we'll see another iOS jailbreak made public before the arrival of iOS 8 later this year.
There is some good news though. It appears that iOS 7.1 has successfully been jailbroken on the iPhone 4s, it's just not clear if the developers will ever release it to the public.
iOS 7.1.1
We still haven't heard anything about an iOS 7.1.1 update, presumed to be the next version of iOS 7.1 for iPhone and iPad. Apple never announces release dates ahead of time and release date rumors for incremental iOS updates are typically sporadic and sometimes, non-existent.
iOS 7.1 appears to be extremely stable which means that Apple likely is in no rush to deliver a brand new update. However, we'd be surprised if Apple failed to release another iOS 7.1 update before the arrival of iOS 8.
Apple almost always delivers some smaller bug fix updates between the release of iOS x.1 and the new x.0 update and we expect the same here.