iOS 7.1 Update Breakdown (iPhone, iPad)
At some point in the future, Apple will release yet another iOS 7 update in the form of iOS 7.1. We know this because iOS 7.1 currently sits in the beta process as developers poke and prod it ahead of its release. With iOS 7.1 on the minds of iPhone and iPad owners around the world, we want to breakdown the upcoming iOS 7.1 update and take a look at some of the key questions that we've been asked about Apple's next big iOS 7 release.
Last September, Apple made good on a promise to iPhone and iPad owners in the United States and elsewhere. In June, it promised to release iOS 7, a revamped version of its mobile software, one that not only delivered new features but a brand new look as well. The company released iOS 7 to the public shortly after the iPhone 5s launch and since then, the software has reigned as the most current version of iOS software.
We've seen a number of incremental iOS updates emerge though none of them are as big as the upcoming iOS 7.1 update that will be coming to the iPhone, iPad and the iPod touch at some point in 2014.
In November, shortly after the arrival of iOS 7.0.4, Apple released the first iOS 7.1 beta. In the weeks since, we've seen two more iOS 7.1 beta releases in iOS 7.1 beta 2 and iOS 7.1 beta 3, the latter of which rolled out last week.
We've also started gleaning iOS 7.1 update details ahead of launch, details that have started to provide iOS 7 users with a sense of what to expect from Apple's next big iOS update. And with details starting to fly around, we felt it appropriate to take another in depth look at the iOS 7.1 update, what it could be bringing along with it and when it could be released.
Here, we breakdown the iOS 7.1 update for iPhone, iPad and iPod touch and try to answer some of the big questions on the minds of users.
Who Will Get the iOS 7.1 Update?
The answer to this question is pretty straightforward. Those iPhone, iPad and iPod touch owners currently using a device running iOS 7 will get an upgrade to iOS 7.1 and all of its features and fixes.
This is standard Apple procedure and there is no chance of any devices, including the iPad 2 and iPhone 4, devices that have seen performance drop in iOS 7, getting left out.
When is the iOS 7.1 Update Release Date?
Unfortunately, that's not clear. Apple doesn't announce release dates ahead of time for updates that aren't major ones. iOS 7, for instance, had its release date confirmed ahead of time. This means that the iOS 7.1 release date will likely remain up in the air until the day of its release or shortly before Apple pushes it out.
Generally, we'll know when Apple releases the Gold Master to developers. The Gold Master serves as the final version in the beta process and it's the software that is released to the public. Once the iOS 7.1 GM is released, the update will be close.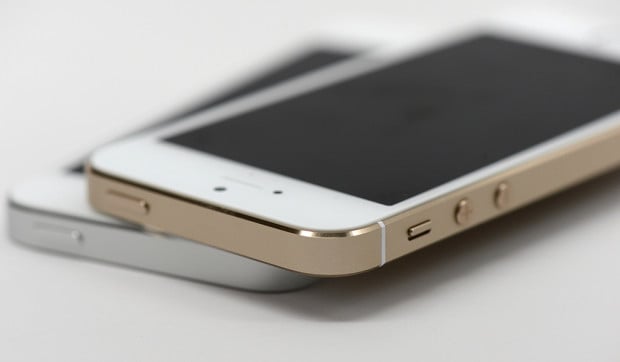 As for the specific release date, we've predicted a release in February though it now looks like the software could be rolling out in March. A rumor from BGR, which is generally plugged in what it comes to these things, suggests that Apple is currently looking to release the software during that month.
That's likely a little longer than some iPhone and iPad owners expected to wait but it's the price users will evidently have to pay for iOS 7.1's goods. The release date hasn't been confirmed so it's possible that we could see the software released earlier, or later.
When iOS 7.1 is released for the iPhone, iPad and iPod touch, it will most likely emerge in the morning, around 10AM PST, during the working week. Apple has a tendency to release all updates in this manner. iOS 7 users should also expect to be able to download the software through iTunes or Over-the-Air.
Those choosing to skip iTunes will need to head into their device settings to prompt the download. Once the download begins, an installation process will prompt and at that point, users can install iOS 7.1 onto their iDevice.
What Features Will iOS 7.1 Have?
This is probably the biggest question that iPhone, iPad and iPod touch owners have about iOS 7.1. iOS 7.1 is going to serve as the bridge between iOS 7 and iOS 8 and it will represent the biggest iOS 7 update to date. And while many owners will have their eyes on new features, plenty of others are hoping that iOS 7.1 will fix these issues.
iOS 7 has been causing problems ever since its release. Users are experiencing bugs inside iOS 7.0.4 and below, bugs that include a springboard issue on the iPhone 5s and lag issues on the iPad. Fortunately, it looks like Apple will be bringing some fixes, in addition to iOS 7.1's brand new features.
Over the past few weeks, we've been able to piece together some of the features that might be hitting iPhone, iPad and iPod touch owners with iOS 7.1. Keep in mind, because this is a piece of beta software, it means that it's subject to change. As of right now, here's what's supposedly coming in iOS 7.1.
iOS 7.1 Beta 1 & iOS 7.1 Beta 2
With the arrival of iOS 7.1 Beta 1 and iOS 7.1 Beta 2, we learned that the update will probably bring a number of small tweaks to iPhone and iPad users.  The update is said to improve the speed of animations, add a more visible section for TouchID and Passcode settings, and add a new animation to Control Center. It also appears to have added a new list function to the calendar.
iOS 7.1 beta also revealed the long awaited iOS for Car feature that was announced with iOS 7 back in June but has yet to make it to the official version of the software. iOS for the Car should bring features that help make a device more accessible. For instance, Apple will allow auto-makers to display the iPhone's mapping and other compatible apps on the car's display over a wireless connection or when the phone is plugged into the car with a Lightning cable.
In a nutshell, it will bring some of the smart features found in other cars to all iPhone, iPad and iPod touch users. It's not guaranteed to arrive in iOS 7.1 but given the references and the fact that it was initially an iOS 7 feature, we expect Apple to deliver on its promise.
Both of these updates brought a number of bug fixes along with them as well and they have, according to developers, delivered better performance to Apple's iDevices.
iOS 7.1 Beta 3
iOS 7.1 Beta 3 is the most current of the betas and the most different. Like the other betas, iOS 7.1 Beta 3 brought fixes and enhancements to developers. Fixes and enhancements are a clear trend and the final version of iOS 7.1 should be loaded with them. However, it also brought numerous cosmetic changes that we detailed last week.
Apple has changed around the look of several popular applications including the Phone App, which now utilizes red and green circles instead of rectangles, a new option to dismiss the parallax effect when changing the background, a brand new look to the shut down screen, and some small tweaks to the keyboard.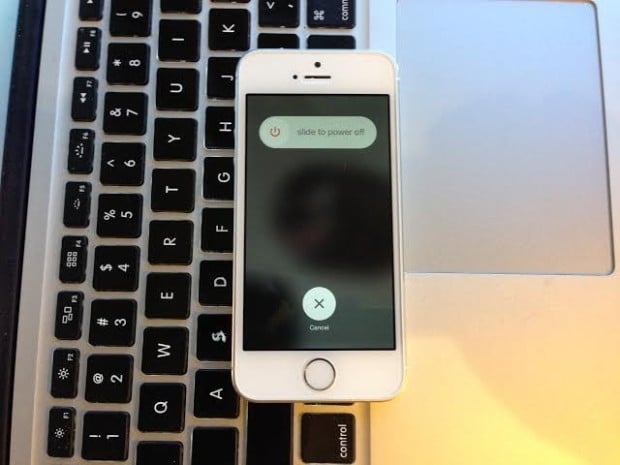 The music controls also look a little different, and according to Macerkopf.de, iOS 7.1 beta 3 has brought an extremely useful feature that allows users to delete the OTA files that often clog up space for iPhone and iPad users.
These are the biggest changes that we've seen emerge out of iOS 7.1 beta 3 and with a release rumored for March, it's entirely possible that we could see more changes pop up in the next beta.
The key thing to note is this. iOS 7.1 is going to be much more than a standard incremental iOS update. This is an update that really can be considered a iOS 7.5 update, one that should fix along of issues, introduce some new features and help keep iPhone and iPad owners happy as we head into the iOS 8 era.

This article may contain affiliate links. Click here for more details.