iOS 7.1 Update: Early Look at What Not to Expect
Last week, Apple rolled out its iOS 7.0.4 update to iPhone, iPad and iPod touch users. The update, the fourth incremental update since the release of iOS 7 back in September, is and was a small bug fix update aimed at tackling one specific issue. Needless to say, it left iOS 7 users wanting more and from the looks of things, that more is going to be Apple's newly unveiled iOS 7.1 update.
Back in September, Apple delivered on its promise to its mobile users as it delivered iOS 7, a revamped version of its mobile operating system and one that it had promised for the fall back in June at WWDC. iOS 7 represents the biggest change to iOS for quite some time, delivering a brand new look in addition to new features. And like all iOS updates, iOS 7 has had its ups and downs.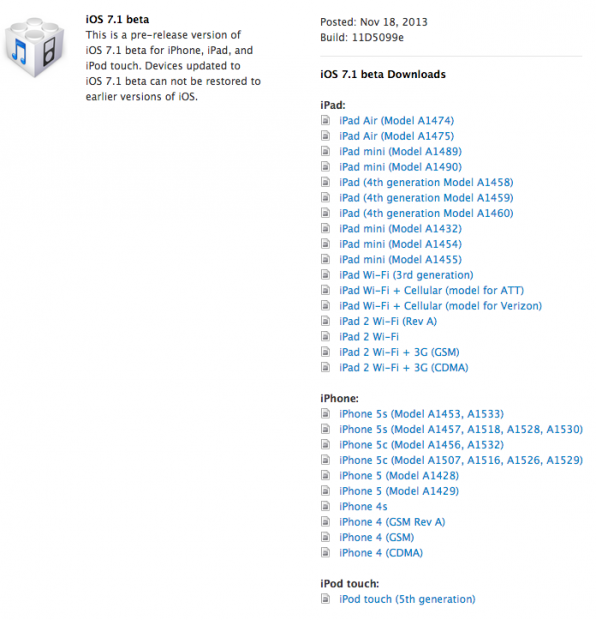 Software updates are tricky beasts. While they generally deliver a lot of good, in the form of bug fixes and features, they tend to bring some bad along with them as well. Major software updates like iOS 7 are particularly troublesome because they are much larger than incremental updates. So it came as a surprise to no one when iPhone, iPad and iPod touch users started discovering bugs inside iOS 7.
Apple quickly issued iOS 7.0.1 and iOS 7.0.2 to fix some of the initial problems inside the update and since then, we've seen the company unleash iOS 7.0.3, a large bug fix update and last week's iOS 7.0.4 update, an update that came with a fix for a FaceTime issue. However as we, and iOS 7 users have pointed out, there is still work left to be done.
Earlier this week, we got a glimpse at Apple's continued work on iOS 7. The company released the first iOS 7.1 beta to developers and the software, unsurprisingly, came with a number of bug fixes. Some users are even calling iOS 7.1 the update that Apple should have released back in September.
We know anticipation for the update is high, particular amongst those experiencing issues, so we've already taken an early look at what to expect .Here now, we flip the script as we take an early look at what not to expect from Apple's iOS 7.1 update for iPhone, iPad and iPod touch.
iOS 7.1 Release Before January
Apple released the iOS 7.1 beta earlier this week. This is the first of what figures to be several iOS 7.1 beta updates for developers as Apple attempts to get the software as close to perfect as possible. Apple, in true Apple fashion, did not give the update any kind of a release date but there are a few things that iOS 7 users shouldn't expect to happen.
Don't expect this update to roll out in the imminent future. There is a reason why Apple is using a beta process for this update. If it was going to be a quick roll out, we wouldn't have seen Apple use a beta period.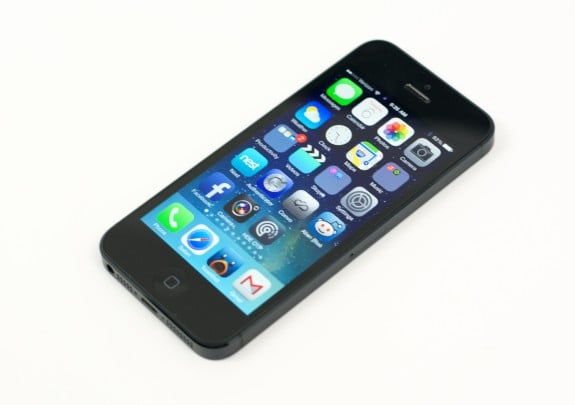 Don't expect the iOS 7.1 release date to take place after January. We would be shocked if the update didn't roll out in January and absolutely floored if it didn't roll out in early February, at the latest. There are a few clues that lead us to this theory. The first, the fact that the iOS 7.1 beta 1 doesn't expire until January 13th, 2014. We expect several betas between now and January 13th but that expiration is certainly a clue that points to 2014.
As we've pointed out, last year's iOS 6.1 beta 1 rolled out in early November. The final version rolled out in late January. Apple is a company that is based on patterns so it's possible that we'll see the same thing happen here.
Given how important of an update iOS 7.1 is, we expect Apple to deliver in a timely fashion. January and February, at this point, are our best guess.
A Standard Bug Fix Update
Right now, the iOS 7.1 update is looking like a bug fix update, one that should shore up some of the remaining issues on board the iOS 7 operating system. However, don't expect iOS 7.1 to be a standard bug fix update. In fact, don't expect it to be a standard incremental iOS update at all.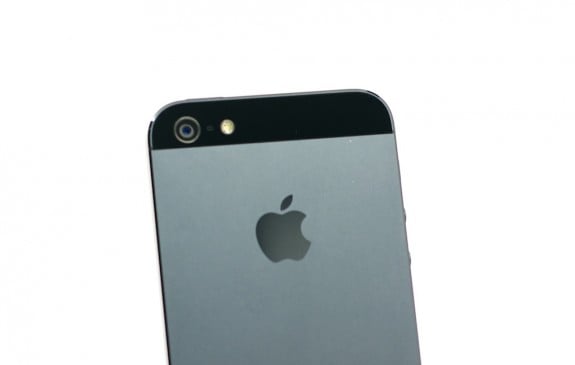 iOS x.1 updates are typically much bigger than your average bug fixer. In the past, we've seen Apple not only deliver bug fixes and enhancements but new features as well. Last year, for example, iOS 6.1 brought new lock screen music controls and a new feature for Siri, in addition to bug fixes. Put it this way, if iOS 7.1 was a standard update, there wouldn't be a beta and Apple would simply call it iOS 7.0.5.
No, this is going to be the bridge between iOS 7 and iOS 8 and it should have more than just a long list of bug fixes on board. Don't expect anything less at this point.
The Same iOS 7.1 Update We See Right Now
Right now, we've got a glimpse into what iOS 7.1 is going to bring. In addition to bug fixes, it's clear that this update is going to bring some new features to the table as well. The software, at the moment, features a way to upload burst mode photos to Photo Stream with the iPhone 5s, a new Auto HDR mode, a new button to clear items from Notification Center and more. Again, this is not your standard update.
That said, the iOS 7.1 update that we see right now likely won't be the iOS 7.1 update that we see released in the weeks ahead. For one, it depends on testing. Apple may choose to cut features that it doesn't feel are up to snuff. Apple is also known to keep features hidden out of view so it's possible that we could see some features added to the final version of the update.
At the very least, don't expect the iOS 7.1 beta 1 to be exactly the same as the final version of iOS 7.1. Expect there to be additions, and possibly some subtractions, along the way.
Apple to Reverse Course
In particular, Apple has received a ton of criticism about the look of iOS 7. The software looks vastly different than iOS 6 with more vibrant colors and textures that don't mirror real life. While many iDevice owners like the new look and the new icons that accompanied it, others have been complaining about it. Unfortunately for those people, they are stuck.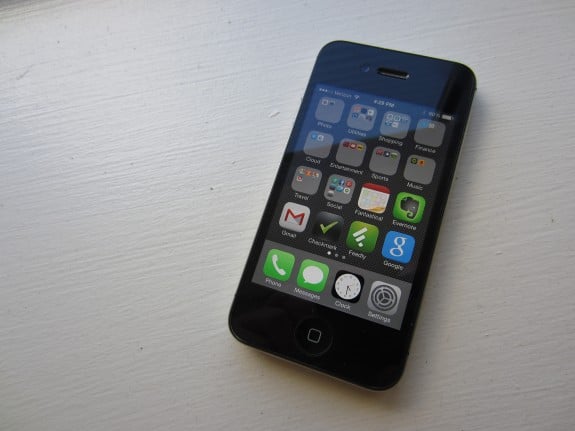 Not only is there no going back to iOS 6, but users shouldn't expect Apple to reverse course on the look of iOS 7. Yes, there will likely be some UI tweaks, but we won't see the company revert back to its old icons or bring the Calendar back to the Calendar found in iOS 6 below. It doesn't matter how much complaining there is.
Just like the previous versions of iOS , Apple will refine iOS 7 with time.
iOS 7-like Installation Issues
Apple's beta process will likely catch many of the bugs that have been plaguing iOS 7 users. Already, we're hearing that the update's animations and transitions are much smoother than those found in iOS 7. That said, iPhone, iPad and iPod touch owners need to start tempering their expectations right now as iOS updates very rarely come with out bugs of their own. So expect bugs.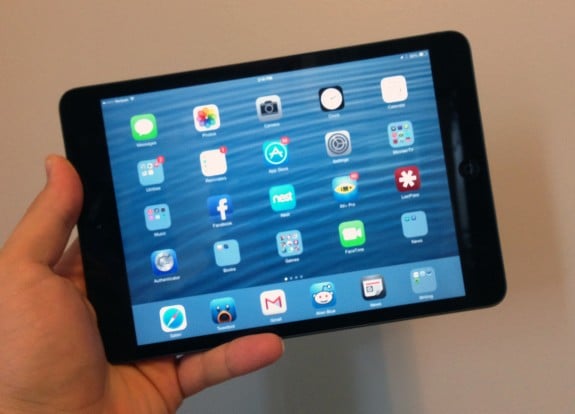 What user shouldn't expect though are installation issues similar to those that arrived with the iOS 7 update. Back in September, Apple's servers melted under the pressure of iPhone, iPad and iPod touch owners trying to download and install the update. Some owners had to wait several hours before installing the software on their device.
We haven't seen these types of issues occur with incremental iOS updates, even ones as big as iOS x.1 updates. So, at this point, users shouldn't expect anything other than a flawless transition process from iOS 7.0 to iOS 7.1.

This article may contain affiliate links. Click here for more details.