iOS 7.1 Update Predictions (iPhone & iPad)
With the iOS 7.0.3 update for iPhone, iPad and iPod touch now a few weeks old, iPhone and iPad owners, particularly those who are dealing with iOS 7.0.3 problems, are looking toward the future. And while we haven't seen anything emerge just yet, that doesn't mean that we can't make some predictions about Apple's next iOS update, possibly iOS 7.1, based on history, gut feeling and previous leaks.
In September, Apple released the iOS 7 update for iPhone, iPad and iPod touch. The update, which had been introduced at WWDC in June and put into a beta program to work out the kinks, landed for a number of Apple's older products including the aging iPad 2 and iPhone 4. The iPhone 5, iPhone 4s, iPad 3, iPad 4, iPad mini and iPod touch fifth-generation also got the update, an update that not only brought a new look and new features but some bugs along with it as well.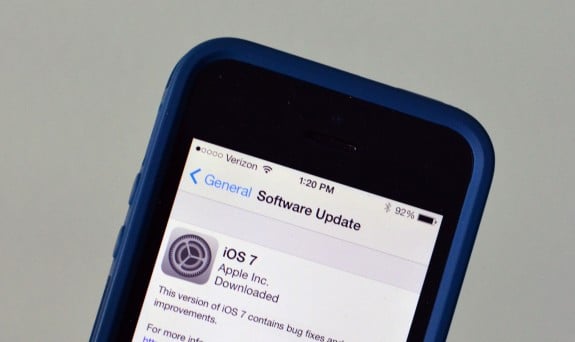 Since the debut of iOS 7, iPhone and iPad owners have been voicing their concerns over bugs contained within the software. Shortly after its arrival, Apple unleashed iOS 7.0.2 in an attempt to tackle a lock screen issue that allows nefarious users to access the photo roll and more. Several days after that update arrived, Apple was inundated with complaints about its iMessage service and an issue with tools that teachers use to monitor the usage of their students. Apple quickly promised fixes for those issues and they arrived, for most people, with the latest iOS update, iOS 7.0.3.
iOS 7.0.3 arrived on October 22nd and since then, we've heard from numerous iPhone and iPad owners who are still experiencing issues with Apple's brand new iOS update. As we've pointed out, those users are now clamoring for another iOS update, iOS 7.0.4 or iOS 7.1. And while we still don't know when one might arrive, we have some thoughts on what we should see from the next update.
iOS 7.1 Not iOS 7.0.4
iOS 7 was, and is, a massive change to the iOS operating system. It's also a software update for mobile devices. Put those together and you have a recipe for bugs. Yes, Apple used a lengthy beta period in an attempt to quash many of the bugs impacting its software but as mobile users know, software updates are never perfect, particularly ones that introduce massive change.
So, it has not been surprising to see Apple issue several iOS 7 updates after its release. We saw iOS 7.0.1 arrive on the day of the iPhone 5s release to fix some TouchID problems. And we also have seen the aforementioned iOS 7.0.2 and iOS 7.0.3 updates roll out. We mention this because three updates is a little abnormal, at least in recent years.
In the past, we've seen Apple issue a bug fix update or two and then move on to an iOS x.1 update. iOS x.1 updates typically introduce fixes but also some enhancements to Apple's operating system. Last year's iOS 6.1, for instance, brought movie times to Siri and a brand new lock screen music control panel.
While we've heard about a number of issues inside iOS 7.0.3, none of them have been serious enough to warrant a response from Apple. And that means that iPhone and iPad users will want to temper their expectations. It doesn't mean that Apple has stopped working on fixes for some of iOS 7's issues, but it likely means that it's not rushing to fix anything like it did with iOS 7.0.3.
Combine history, the fact that Apple hasn't acknowledged an upcoming fix, and rumors that suggested that an iOS 7.1 update was already in the works, and an iOS 7.1 seems like a good candidate for the next iOS update.
Release Within Two Months
Apple is constantly working on its software so just because it hasn't acknowledged any iOS 7.0.3 bugs publicly doesn't mean that there aren't any or that it isn't working on fixes. On the contrary, the company is more than likely working on the next iOS 7 update as we speak. And while it's hard to say when the update will come out, Apple is notoriously secretive about software release dates, we do expect to see an update roll out in the relatively near future.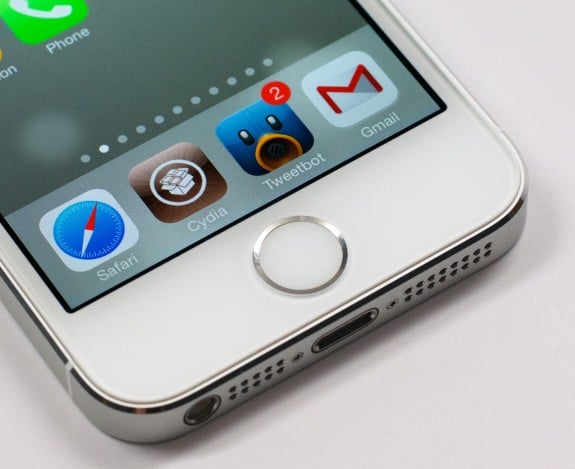 Given how much polish iOS 7 still needs, we wouldn't be surprised to see Apple roll out an update before the end of 2013. An exact date is even harder to predict but we imagine that Apple's next iOS update will roll out by mid-January. Last year's iOS 6.1 update arrive in January but that was iOS 6. iOS 7 clearly needs some work so we expect something sooner.
Roll Out in AM, For All Users
We expect the next iOS 7 update to roll out at the usual time, between 9AM and 10AM PST and it should roll out to all iOS 7 users. Apple has, in the past, rolled out updates that are for a specific device or devices but given that we've seen problems range from the iPhone 5s to the iPad 2, we should see the next update touch down for all users.
Bug Fix Update, But Won't Solve Everything
Whatever comes next for iPhone and iPad users will likely have some bug fixes on board. There are still lingering issues that are affecting iOS 7 users and Apple will certainly try and clean up the software and tackle the biggest issues. That said, we don't expect the iOS 7.1 update to solve everything because software updates never solve everything.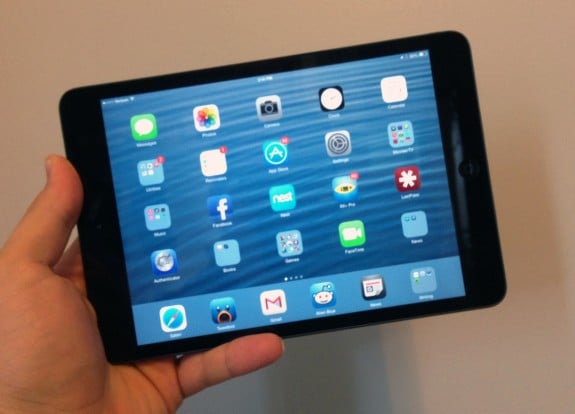 While iOS 7.1 will likely take care of some of the bugs that iPhone and iPad owners have been complaining about, there is simply no way that Apple is going to release a piece of software that takes care of everything. For example, iPhone and iPad owners have been complaining about Wi-Fi issues since the arrival of iOS 6. The same issues are prevalent in iOS 7 and Apple has done nothing to solve them, even as complaints grow.
iPhone and iPad should remain hopeful but don't expect the world from the iOS 7.1 or if it arrives, an iOS 7.0.4 update.
iOS 7.1 Update Features
When iOS 7.1 arrives, it will likely have some new functionality on board. Apple loves to use its iOS x.1 updates to deliver some enhancements to iPhone and iPad users to carry them over into the new year. Exactly what will be on board the iOS 7.1 update isn't clear but we have some thoughts on the matter.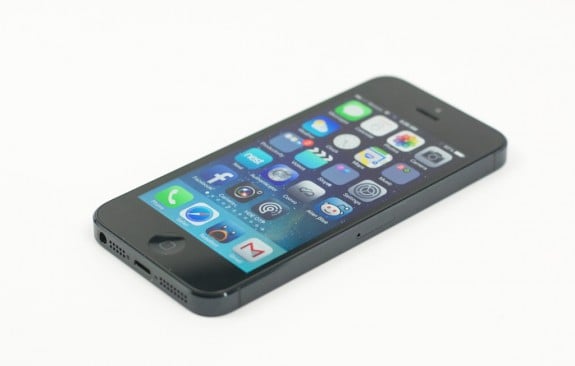 One of the biggest things that Apple has been working on is the parallax effect inside iOS 7. The effect has made some people sick to their stomach and it forced the company to offer a way to shut it down. We wouldn't be surprised if Apple offers some more tweaks with iOS 7.1. We've also seen tons of complaints about the new Calendar inside iOS 7 and we wouldn't be shocked to see Apple make some tweaks there as well.
Those hoping for brand new, out of the blue features will likely want to start tempering expectations. While iOS 7.1 will likely be a fantastic update, we expect it to deliver enhancements to features already on board iOS 7 rather than brand new ones.
iOS 7 Jailbreak
As we've pointed out, the team working on an iOS 7 jailbreak believes that it has all of the tools necessary to offer a jailbreak to those looking to jailbreak iOS 7. They have not confirmed any time frame for the release but at this point, we wouldn't be shocked if the Evad3rs team was saving the jailbreak for the iOS 7.1 update.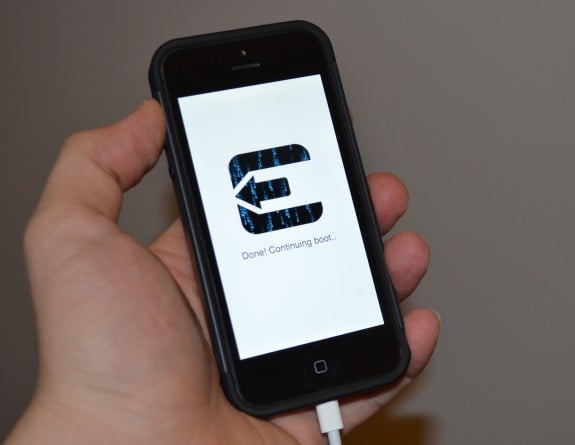 Last year, we saw the team release a jailbreak for iOS after Apple released iOS 6.1. And with the team said to be making strides and with an iPad mini with Retina Display release in the cards for November, the team could be holding back in an effort to deploy as wide of a release as possible.

This article may contain affiliate links. Click here for more details.