Start Preparing for the iOS 7.1 Update Right Now
An iOS 7.1 release date isn't set in stone but it's clear that we will see a release sometime in the near future. And while the iOS 7.1 release for iPhone and iPad is likely a few weeks out, iPhone and iPad owners would be wise to start preparing for its arrival right this very second.
iOS 7.1 was first released back in November. Not to the public but into the beta program that is offered to the company's many developers. iOS 7.1 beta 1 arrived just a few days after the arrival of iOS 7.0.4, and since then, we've seen Apple roll out four more iOS 7.1 beta updates, a sign that the company and its developers are making progress with their testing.
From the iOS 7.1 beta, we've been able to pinpoint features and fixes that will be coming on board the biggest update since Apple released iOS 7 back in September of last year. From UI changes to major bug fixes, iOS 7.1 figures to serve as the bridge between iOS 7 and whatever is next. Rumors say that it's going to be iOS 8.
Apple of course hasn't offered any specifics on the iOS 7.1 update, meaning, its release date is up in the air. The company never offers release dates for incremental updates unless it announces them onstage with other products. There is a chance that iOS 7.1 could join a new Apple TV on stage in March but that's just rumor at this point.
What this means is that iPhone and iPad owners are likely going to be in the dark in the buildup to this update. And while that might be the case, it shouldn't stop iPhone and iPad owners across the world from preparing for this update.
iOS updates almost always cause problems, especially bigger updates like iOS x.0 and iOS x.1. iOS 7.1 will likely be no different but there are things that iPhone and iPad owners can do, right now, to ensure a much smoother process once the iOS 7.1 release date does arrive.
Here, we want to share some of our tips and tricks and encourage iPhone, iPad and iPod touch owners around the world to start preparing for the iOS 7.1 release right now.
Tips for 16GB iPhone & iPad Users
In particular, 16GB iPhone and iPad owners will want to start preparing, at least mentally, for the arrival of the iOS 7.1 update later this year. We single them out because 16GB owners almost always run into issues when an iOS update is released. Why? Because of the lack of overall storage on the device.
iPhone and iPad owners can install iOS updates a few different ways. One way is to install the update Over-the-Air. This requires little more than heading into the settings, checking for an update and pulling the update from Apple's servers. Problem is, this requires a certain amount of space on board the device, something that many 16GB device owners simply don't have.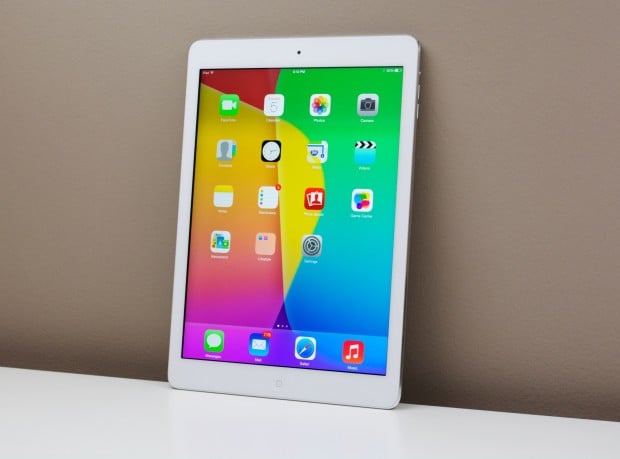 So for those who might be tight on space, now is the perfect time to start preparing. Those that don't have access to iTunes will want to take note of the applications or files that can be deleted to prepare for the OTA.
Those that do have access to iTunes, and most will, will want to update to the latest version and remember to have it handy once iOS 7.1 release day comes around. We highly recommend going the iTunes route because deleting files is never fun.
Keep this in mind as we approach the release of iOS 7.1.
Update Apps and Keep Them Updated
After the release of an iOS update, we often get complaints about broken applications. While there is no sure fire way of preventing these issues, we can offer some tips on how to at least try and prevent them from occurring after the arrival of iOS 7.1.
Applications are less likely to start acting crazy if they are updated to the latest version. There is, believe it or not, a reason why developers are in the beta program with access to iOS 7.1 ahead of time. They can test their software with Apple's software to ensure that the transition is bug free.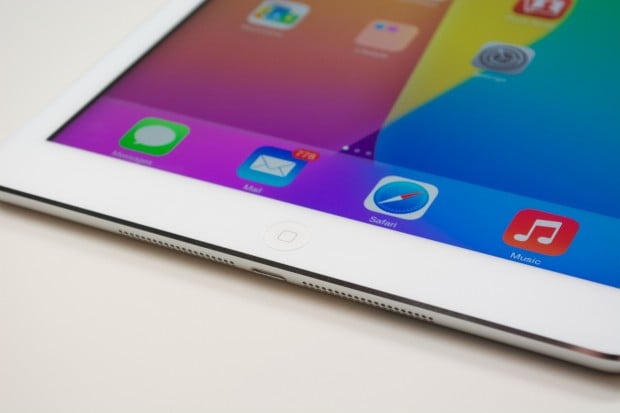 We should start seeing updates arrive with iOS 7.1 in mind in the coming days, so, iPhone and iPad users would be wise to update their apps and keep them updated. It will lower than chance of issues.
Outdated applications can also sometimes cause battery drain. Facebook in particular has been blamed for bad battery life in the past. And while developers might not acknowledge the issue, keeping third-party applications updated is a good way to keep battery drain at bay.
Clean Up Your iPhone, iPad
Those that don't own a 16GB iPhone or iPad would be smart to take these next few weeks to start cleaning up their devices. What we mean by that is, take the time between now and the iOS 7.1 release date to get rid of unnecessary applications, files, and anything else that is clogging up the on board storage space.
Over the past few months, many iPhone and iPad users have likely downloaded applications or music or other files that they simply don't use any more. Now is a great time to get rid of those applications and files.
Familiarize With iOS 7.1
Right now is also a perfect time to familiarize with the changes that Apple has made to iOS 7 with iOS 7.1.
Thanks to Apple, we have a very good idea about the features that will be coming inside of iOS 7.1. And there will be quite a few. Apple is making some extensive changes to the look and feel of iOS 7 with the iOS 7.1 update. For instance, the company is likely going to be including a new look to the iOS keyboard. Caps Lock and Shift should look different and the overall look appears to have changed as well.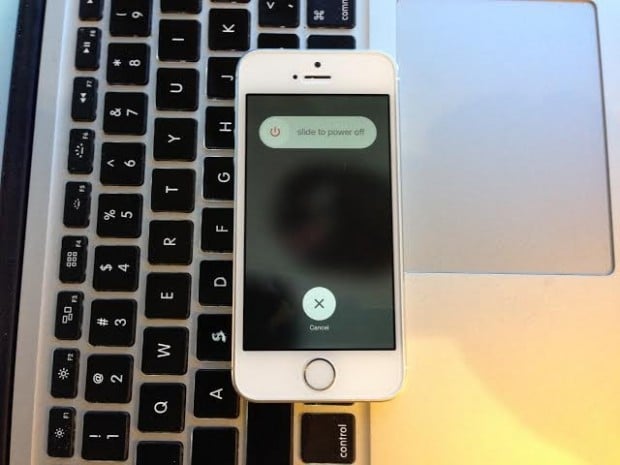 Apple is also making some significant changes to the look of the Power Off screen and the Phone App. These aren't huge changes but they are changes that iPhone and iPad owners should be aware of so that there aren't any surprises once the iOS 7.1 release does arrive.
Back Up Your Files
One of the best things to do when preparing for an iOS update is to make a data backup. Before installing iOS 7.1, users will want to backup all of their files so that if anything goes wrong, they can retrieve their data. This is particularly crucial with larger iOS updates like iOS 7.1.
To do that, iPhone, iPad and iPod touch owners will want to go into iTunes and make a backup. The backup process begins after the device is plugged into a computer. If it doesn't happen automatically, users can force a backup to occur.
Simply go into iTunes, right click on the appropriate device, and select Back Up. It's going to take some time for the process to complete, particularly for those that have a ton of content on their device, but it's worth doing ahead of the iOS 7.1 release.
Communicate with IT
Finally, now is probably the best time to make friends with the people in the IT department. Time and time again, some of the largest iOS issues tend to be related to enterprise. Millions of people use an iPhone or iPad that is in someway connected to the workplace and very often, many of these people run into issues after a big install.
Here's the deal. Be sure to be in communication with the IT department in the build up to the iOS 7.1 release and particularly, on iOS 7.1 release day. If there are any problems, employees in the IT department might be aware of them and catching them early, especially before an install, will save a lot of headaches.

This article may contain affiliate links. Click here for more details.