iOS 7.1: What We Know Right Now
Yesterday, Apple rolled out iOS 7.0.5, an update that landed for select iPhone 5s and iPhone 5c users. With the iOS 7.0.5 release skipping the iPad and many variants of the iPhone, it's now looking like iOS 7.1, the update that is currently inside Apple's beta processor, will be the update that arrives next for most iPhone and iPad users around the globe.
For weeks, iPhone and iPad owners have had their eyes fixated on the iOS 7.1 update that is currently being probed by Apple's engineers and the company's vast base of developers. The update was expected to be the follow up to the iOS 7.0.4 update that rolled out in November though that speculation was dashed yesterday with the arrival of a brand new iOS 7 update.
Yesterday morning, Apple quietly released iOS 7.0.5 for iPhone 5s and iPhone 5c. The update is aimed at tackling some network provisions issues in China. The update rolled out to owners in China, Europe, and Asia Pacific though the benefits of the update will likely only be enjoyed by those using their iPhone on networks inside China.
Not surprisingly, an iOS 7 update aimed at fixing issues with cellular networks in China skipped carriers in the United States. iOS 7.0.5 is not available on AT&T, Sprint, T-Mobile, U.S. Cellular or Verizon versions of the iPhone 5s and iPhone 5c and it likely never will be. What this means is that users in the United State who are dealing with iOS 7 problems or want new features are going to have to wait.
With the iOS 7.0.5 skipping the U.S., all signs point to that update being iOS 7.1. Over the past few weeks, we've seen a number of developments regarding the iOS 7.1 update for iPhone and iPad and here, we want to take an updated look at how Apple's next big iOS 7 update is shaping up.
In order to do that, we're going to break up the iOS 7.1 update into three categories.
iOS 7.1 Release Date
Unfortunately, nothing has changed on the iOS 7.1 release date front. In late December, the iOS 7.1 release date was pegged for March. The report came from BGR, a site that has proven accurate with iOS update information in the past. Software release dates can fluctuate based on testing so it's likely not set in stone but as of right now, March still should be considered the target date for an iOS 7.1 release.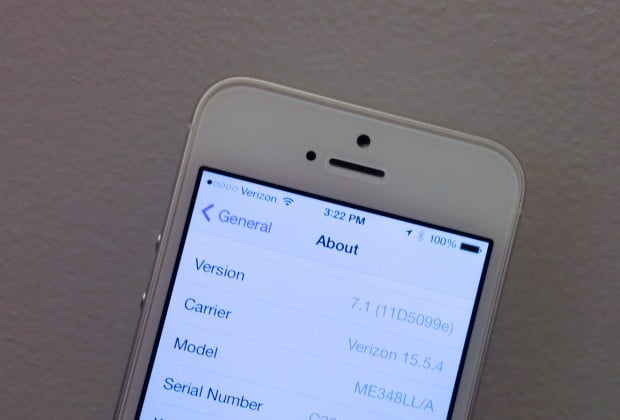 It has only been 10 days since the release of iOS 7.1 beta 4. Apple typically takes around two weeks to issue a new beta for developers so that means that an iOS 7.1 beta 5 could be released sometime early next week. If it does get released, it will be a sign that Apple is making progress with its biggest iOS release since iOS 7.
BGR claimed that the company would release six versions of the iOS 7.1 beta before releasing it to the public so if we do see beta 5 arrive next week, or the week after, it means that there is a very good chance that a release will be close.
iOS 7.1 Features
Thanks to betas and leaks, we're starting to get a better idea about the feature set that could potentially come with an iOS 7.1 beta update for the iPhone, iPad and iPod touch.
To recap, there have been four iOS 7.1 beta releases and all of them have brought something new to the table. The first iOS 7.1 beta, iOS 7.1 beta 1 brought fixes and some tweaks along with it. The update wasn't substantial though it did hint at the iOS in the Car feature that was promised to iOS users all the way back at WWDC.
iOS 7.1 beta 2 brought more fixes and more references to iOS in the Car, another sign that the company is hard at work preparing the feature for arrival. However, it was iOS 7.1 beta 3 that revealed the biggest changes to iOS 7 including some major design tweaks that have some users excited and others groaning.
Apple made changes to the look of the Phone application. Instead of rectangular buttons, they are now circles. The new look can be seen in the screenshot below.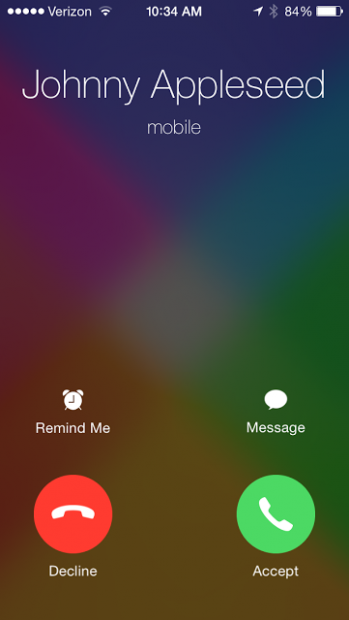 The company also added the ability to turn off the parallax effect when changing to a different background, made tweaks to the look of the keyboard, and gave the Power Off screen a brand new look. The music controls inside iOS 7.1 are also said to look different than they do in iOS 7.0.4, falling in line with Apple's sweeping changes.
According to Macerkopf.de, iOS 7.1 beta 3 also brought an extremely useful feature that allows users to delete the OTA files that often clog up space for iPhone and iPad users.
iOS 7.1 beta 4 was a little smaller than iOS 7.1 beta 3 though it brought some changes of its own. There is now a contacts option inside of the dialer, something that will make it easier to add a new contact or to add to an existing contact. There is apparently more bounce to the Messages animation, something that seemingly falls in line with an animation added to the Control Center.
Apple has also made the slide to unlock function more prominent. It's now brighter than it was inside iOS 7.0.4. The company also applied the same changes to the Slide to Power Off function on the power down screen.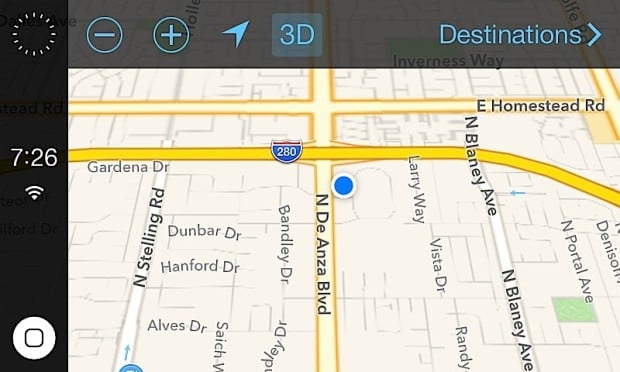 Since the release of iOS 7.1 beta 4, we've seen two major developments on the iOS 7.1 front. First, we saw an extensive iOS in the Car leak detail some of the functionality that should be coming inside iOS 7.1. According to The Information's Jessica E. Lessin, Apple was unsure about the feature due to organizational problems. From the looks of things, the feature is likely going to arrive inside iOS 7.1.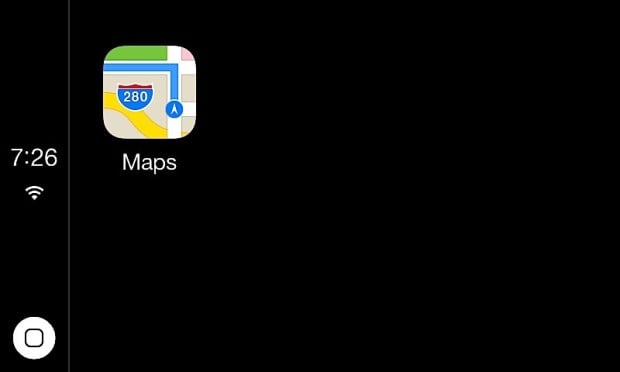 We also saw Apple tell Mashable that it will be issuing a fix for the random reboot issues. It did not say how or when but given that iOS 7.0.5 was not the bearer of good news, it looks like it could very well be iOS 7.1. iPhone and iPad owners have been dealing with springboard crashes since the arrival of iOS 7.
Overall, Gotta Be Mobile is hearing that overall performance, at least on the iPhone 5s, has improved. We're also hearing that the springboard issues have been toned down quite a bit, which adds up Apple's comments about the fix. We're also hearing that Touch ID is functioning better. iPhone 5s owners had complained about instability with Apple's embedded fingerprint sensor.
So, from the looks of things, iOS 7.1 will come armed with UI tweaks, several new features and a host of fixes for those dealing with iOS 7 problems on the iPhone and iPad. Keep in mind, just because a feature or fix is in the beta, doesn't mean that it will come with the public release. Apple can just as easily take away functionality from its users.
iOS 7.1 Jailbreak
iOS 7.0.4 users can safely download and install the popular evasi0n7 jailbreak for iOS 7 powered devices. The developers behind the tool have also said that the iOS 7.0.5 update is also safe to use. However, an iOS 7.1 jailbreak remains up in the air.
Recently, Jailbreak developer iH8sn0w confirmed that Apple patched up the exploit used to jailbreak in the latest iOS 7.1 beta 4 release. What this likely means is that the team behind the jailbreak is going to have to come up with an exploit before iOS 7.1's arrival later this year. The team appears optimistic at this point but it looks like everything depends on how much Apple patches up.
Last year, the jailbreak extended to the iOS 6.1 update and lasted through iOS 6.1.3. However, Apple's iOS 6.1.4 killed the update and forced jailbroken users to stay on an older version of iOS 6.

This article may contain affiliate links. Click here for more details.