iOS 7 Controller Support Teased in New Game Update
Our first sighting of iOS 7 game controller support has hit the iTunes App Store in the form of an update to AVP: Evolution, which is the latest Alien vs. Predator mobile game. The game was updated today, and under the "What's New" section lists "iOS 7 Game Controller Support," as well as support for the 64-bit processor in the iPhone 5s optimizations for iOS 7.
Apple announced back in June during WWDC 2013 that iOS 7 would bring game controller support at some point, and it would essentially be up to the devs on when they want to bring such support to their games, and it looks like AVP: Evolution is the first one out of the gate.
The company didn't show of game controller support during its unveiling, which has a lot of confused, but it's merely possible that Apple didn't have the support polished up enough to show it at their event. In any case, we finally know it's real, and we should be expecting more and more iOS games over time get updated with controller support.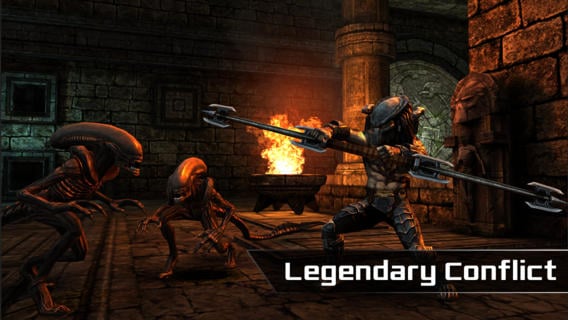 Granted, iOS gamers have been able to play games on their devices with a third-party controller for some time, but you had to be jailbroken and it required a bit of patience for it to work properly. However, Apple is bringing that support so that you'll no longer have to deal with hacks and other tricks to get controllers to work.
The functionality will be a part of iOS's Game Center, but Apple didn't provide any other details beyond that. Plus, the company isn't marketing game controller support all that much on its website currently, meaning that it's not a huge deal to them, or they're just waiting for game developers to get it into high gear.
Gamepads are already getting Apple's approval, including the DUO Gamer controller, which is the first gamepad to become Apple-approved for use on iOS devices. We could see more controllers hit the market in the future, although we're not sure if Apple will add support for the PlayStation's DualShock series, which connects via Bluetooth. They have been the controller of choice for many mobile gamers, but we'll see how it ultimately plays out in the future.

As an Amazon Associate I earn from qualifying purchases.