iOS 7 How to Guides: Get the Most Out of iOS 7
The free iOS 7 update brings a healthy list of new features to the iPhone and iPad, many of which change the way owners use their device.
From a new way to close apps in iOS 7 and tips for better battery life to using all the new features like FaceTime Audio and getting your favorite ringtones back, we've rounded up an ever-growing list of iOS 7 how to articles that will help users get the most out of their iPhone or iPad.
If you want to know how to use iOS 7, this is your stop. Bookmark this article as we will add new iOS 7 how to guides to it in the coming weeks to help users do more in iOS 7.
Read: 25 Hidden iOS 7 Features
The iOS 7 update is available for the iPhone 5, iPhone 4s, iPhone 4, iPad 2, iPad 3, iPad 4, iPad mini and iPod touch and it ships on the iPhone 5s and iPhone 5c.
Any new iPhone purchased after September 18th should ship with iOS 7 installed and most other users will have already received a prompt to update. If you need to update to iOS 7, check out our How to Update to iOS 7 article for the details.
Apple is reportedly working on an iOS 7.0.2 update and an iOS 7.1 update for these devices which could bring additional features.
Here's everything you need to know to get the most out of iOS 7.
How to Use Control Center in iOS 7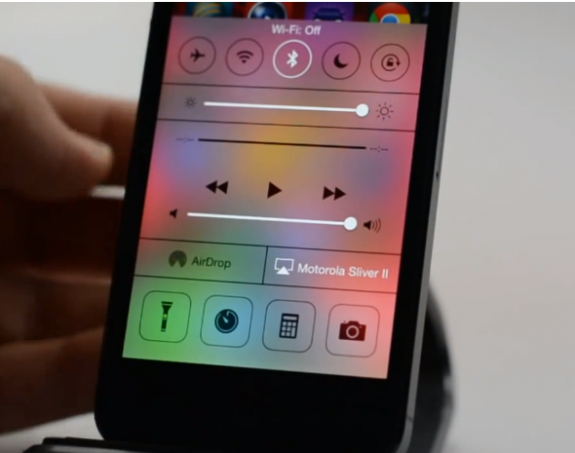 Control Center is a new iOS 7 feature that offers fast access to iPhone and iPad settings, music controls, brightness as well as a flashlight app and other common apps.
Read: How to Use Control Center
Control Center for iOS 7 is turned on by default, but some users may want to turn off access from within apps in case it interferes with gaming.
Users can even use Control Center when the iPhone or iPad is locked to toggle settings faster.