iOS 7 iMessage Problem Fix Promised in Update
iPhone users who are dealing with iMessage problems will soon get a permanent fix from Apple, a fix that could potentially come with one of the company's two rumored upcoming updates, iOS 7.0.3 or iOS 7.1.
Since the release of iOS 7 and iOS 7.0.2, iPhone users in particular have been dealing with iMessage issues wherein they can't send or receive iMessages. Many of those experiencing the issue have had to rely on standard text message to communicate with loved ones, friends and co-workers, something that is troublesome for those that don't have unlimited text.
Yesterday, we relayed several fixes including one that fixed the issue on the iPhone 5 wherein users simply need to reset the device's network settings. However, we also heard from several who owners who said that the fix did not work and that they were still experiencing issues with Apple's iMessage service.
Read: How to Fix iMessage Problems on iOS 7.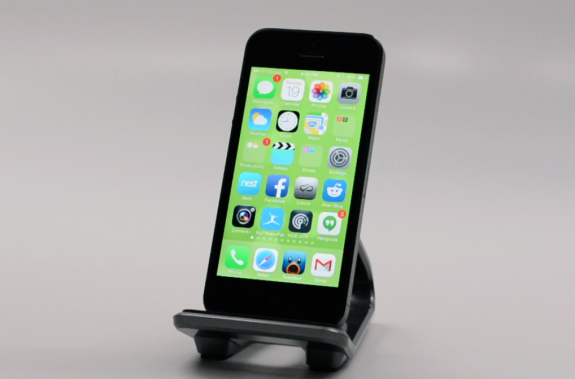 Fortunately for those still experiencing iOS 7 iMessage issues, Apple is aware of the issue and it told the WSJ that it will be issuing a permanent fix for the problem in a future update. The company claims that the issue is affecting only a "fraction" of its user base though the problems seem to be more widespread than that.
Apple also says that it encourages "any users having problems to reference our troubleshooting documents or contact AppleCare to help resolve their issue."
It's not clear which iOS 7 update the fix will arrive in. Rumors suggest that Apple will release an iOS 7.0.3 update next week and that's a prime candidate for a fix. There are also rumors suggesting that iOS 7.1 will be coming with the new iPad mini 2 and iPad 5, both of which are expected to arrive sometime in October. The update, like iOS 7.0.3, is in testing but it's not clear when Apple will be rolling it out.
Whatever the case, it looks like those who couldn't solve their iOS 7 iMessage issues with unofficial fixes will be get their problems worked out in just a few days time.
iPhone and iPad owners running iOS 7 have been complaining about an assortment of issues ever since the iOS 7 and iOS 7.0.2 updates landed. Issues include broken Wi-Fi, battery drain, lag, Bluetooth problems and more. Some of those issues could be solved in future iOS 7 updates but as of right now, they don't have the same guarantee as the iMessage issues do.

This article may contain affiliate links. Click here for more details.