Last month, Apple released iOS 7, its brand new operating system for iPhone, iPad and iPod touch and one that ushered in a new era for iOS updates. With its new features and new look, iOS 7 represents a massive change to Apple's mobile software and here, we take a look at how those changes have worked out on the iPhone 5.
For years, iOS looked relatively the same. Over those years, Apple added features and improved on ones already inside iOS but the look and feel of iOS remained the same. There were some tweaks here and there but nothing that screamed out redesign. In June, that redesign finally came as the company announced a brand new look to its iOS operating system, a look that would be coming this fall in the form of iOS 7.
iOS 7 is the latest major update for Apple's iPhone, iPad and iPod touch and it not only delivers some brand new features including AirDrop and FaceTime Audio, but it also introduces a brand new look which includes a flatter user interface, a brand new color scheme, different icons, and overhauled core applications like Camera.
The software also brings some major changes to the iOS multitasking system, the software's Notifications, Siri, the lock screen, and more. In other words, it's a massive change from iOS 6. But is it an upgrade?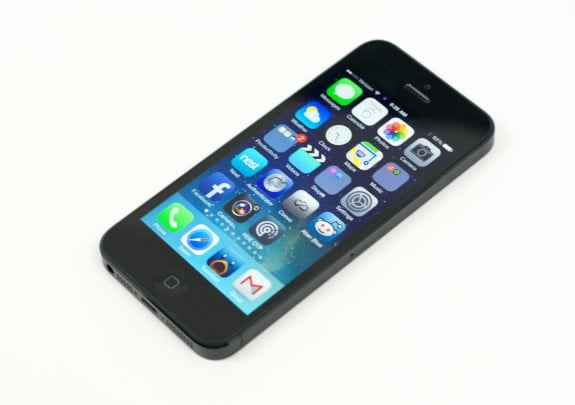 For a couple of weeks now, we've been using iOS 7 on an assortment of devices including the iPhone 5s, iPhone 4s, iPad 3 and iPad mini. We've also been using the software update on last year's iPhone, the iPhone 5, a device that is still in the hands of millions of consumers around the world.
On September 18th, we offered up our initial impressions about the performance of the iOS 7 update on the iPhone 5 and now, in October, it's time to revisit the software and see how it has performing in the days since.
Overall Performance
After installing iOS 7 and the subsequent iOS 7.0.2 update, I dealt with a little bit of slow down on my iPhone. The lag, which was minimal and typically occurred when using the new Multitasking feature and when going in and out of folders, was more of an annoyance than anything else. And while the iOS 7 lag on the iPad dilutes the experience, the lag that I experienced on the iPhone 5 is so minimal that it's hard to complain.
In the days since, things have ironed themselves out and the performance of the iOS 7 update on the iPhone 5 is snappy and responsive. Gestures register when they are supposed to, apps open up in relatively quick fashion, and there isn't the same choppiness that iPad owners are experiencing on their device. What a difference two weeks of beta makes.
Overall, it's a much smoother experience than the one found on the iPad and it's on par with the one found in iOS 6, something that shouldn't come as much of a surprise given that the iPhone 5 is barely a year old.
Battery Life
Complaints about iOS 7 battery life for iPhone and iPad owners have flooded the Apple discussion forums. Thankfully, I haven't had any such issues. In fact, my battery life might actually be a tad better than it was in iOS 6. I am easily able to get a full day of use out of the iPhone though I will note that I am not a power user and I am typically connected to a Wi-Fi network. As always, mileage will vary.
So far, so good though. 4G LTE still drains battery life like crazy but even then, I can take my iPhone 5 out on the town with a relatively full charge and not have to worry about finding a Lightning cable to charge it up. Again, I am not playing games or streaming video on a regular basis but am doing things like checking email, checking in with friends and co-workers and surfing the web.
I think the most important thing to point out is that iOS 7 hasn't brought along any significant battery drain along with it, at least not on my iPhone 5. If anything, things are the same, if not better than they were in iOS 6.
Bugs
The security flaw discovered in iOS 7 was swiftly taken care of and the one found in iOS 7.0.2 will likely be dealt with as well. Apple is rumored to be releasing iOS 7.0.3 next week ahead of the iPad mini 2 and the iPad 5.
So far, those seem to be the two big iOS 7 bugs that have been discovered. Users are reporting an assortment of minor issues including Wi-Fi problems, issues with iMessage, random reboots and more. However, none of those problems appear to be affecting all iPhone owners. And I for one have only run into the iMessage issue which was resolved with a simple fix.
Overall, iOS 7 has been stable and I haven't seen any of the minor bugs aside from the iMessage problem. Apple, it seems, did a good job of weeding out the big time problems ahead of launch.
Connectivity
Wi-Fi and 4G LTE connections continue to be strong on my iPhone. LTE over AT&T's network is as fast and reliable as it was in iOS 6 and Wi-Fi performance remains unchanged as well.
I've heard about iPhone owners dealing with Wi-Fi issues within iOS 7 and they sound similar to the issues that users encountered in iOS 6. Grayed out Wi-Fi, connections that drop, and so on. My suggestion is, head to the iPhone discussion forums as there are typically helpful fixes there and if all else fails, try a hard reset. If that doesn't sound appetizing, take it in to an Apple Store.
iOS 7: What I Like, Don't Like
+ New Look
The first thing that new iOS 7 users are going to see is the brand new look for iOS. Instead of textures that pull from real life and a dull color scheme, the interface of iOS 7 is much more vibrant, flat and colorful. For the most part, it looks great, and one thing that I particularly love is that the phone adjusts the color scheme according to the background color. For instance, my passcode screen uses blue because I am using a blue background.
The look of core applications, particularly Notes, is far better than their look in iOS 6 and below. I use Notes extensively and I can't tell you much I don't miss the awful yellow notepad inspired background. This is new look is easier on the eyes.
Granted, I'm still getting accustomed to all the changes and the fact that some things, particularly in the Settings menu, have moved around, but that's to be expected with an upgrade as ambitious as iOS 7.
I don't like some of the new icons, the Photo icon and the Settings Icon in particular, but those are just minor annoyances and will likely just take some time getting used to.
+ Camera
The Camera application inside iOS 6 and below was archaic compared to some of the camera apps found on HTC and Samsung devices. The Samsung camera application in particular blew the old iOS camera application out of the water.
iOS 7 takes a huge step forward with the addition of a brand new interface that works as good as it looks, filters for photos, a new Square mode, and easy access to Panorama mode. It's just a much cleaner, more efficient interface than the one found in older versions of iOS.
Another perk is that the camera roll, also known as Photos, is much improved over the one found in iOS 6. It's much cleaner and it makes photos and videos a lot easier to find.
+ Control Center
The Control Center might just be my favorite addition to iOS. Control Center is the menu that appears when users pull up from the bottom of the display. It's accessible at any point on the lock screen or home screen and it brings up an assortment of Settings and features that iPhone 5 owners like me need easy access to.
For instance, when I pull up Control Center, I can flip on a flashlight, adjust screen brightness, flip Wi-Fi on or off, or turn on Do Not Disturb. In other words, I can avoid unlocking my phone and going into Settings to fiddle with all of this.
This is the iOS 7 features I've been using the most and like I said, it's probably the feature I've enjoyed the most. It's at this point hard to imagine what life was like without Control Center in iOS. That's how much I use it.
I'd love to see Apple include the ability to toggle Mobile Hotspot on or off but perhaps that will arrive in a future update as Apple looks to flesh out its new features.
+ Multitasking
Multitasking in iOS 6 wasn't really multitasking. And neither is the multitasking found in iOS 7 but boy, is it a huge step up from what iPhone 5 owners were using in the last version of iOS.
Apple's version of multitasking is not like the multitasking that is found on devices like the Galaxy Note 3 and Galaxy S4 where users can run two apps at once and put their own videos in the corner of the screen while working inside other apps. Maybe one day, but it's not there yet.
The functionality inside iOS 7 though is much improved for iOS. Instead of offering users the ability to double tap the home button to look at open applications and either tap them to enter or hold down to close, iOS 7 brings up a series of cards that allows users to easily swipe through to browse open applications. To close, simply swipe up and it's gone.
It's a much needed step up from what was found in iOS 6 and hopefully, Apple continues to improve on it. One thing I'd love to see is for these cards to update in real time, instead of staying static.
+ App Store
Two big things to note here. The App Store's design is much improved. Its sleek, fast and efficient. However, that is trumped by the addition of automatic updates for the applications on my iPhone 5.
Instead of having to go into the App Store and manually update every single time a red number appears next to the App Store icon, these updates will now download automatically in the background. It's a time saver and it's something that I'm sure I'll take for granted in the years ahead.
+ Privacy
The company managed to add one feature that I have been looking forward to for years: The ability to block a contact. I get random numbers calling me all the time including a wrong number that has been calling me for years. With a couple of touches, I have no blocked their ability to contact me.
I also now have the ability to block people who abuse their messaging privileges. I have plenty of friends that may be getting the temporary banhammer in the weeks ahead. I'm sure you do too.
+/- Security
I don't have access to Touch ID and the fingerprint reader because the iOS 7 update doesn't magically bring a fingerprint reader to the iPhone 5. It also doesn't make it waterproof. The lock screen issues are pretty ridiculous, given how easy the exploits are and how quickly they were found. Apple will work to patch them up but it doesn't instill confidence.
Still, I have comfort in the fact that iOS 7 brought Activation Lock to my iPhone 5, something that should help to deter thieves and prevent them from selling my iPhone in the event that it gets stolen. I immediately enabled Find my iPhone as soon as I downloaded iOS 7 and while I hope I never have to rely on Activation Lock, I love knowing that it's there to help safeguard my device.
+/- FaceTime Audio
I both love and hate FaceTime Audio. Love, because it's an easy and effective way to communicate with co-workers. It also sounds fantastic, much better than an actual phone call, when it works.
FaceTime Audio calls often skip around, even when on stable Wi-Fi or LTE connections. It something that makes for painful conversation because you have to constantly try and figure out what the other person is trying to say. I've had some conversations on the iPhone that have sounded fantastic and others that left me wanting to throw my phone against the wall.
It's a great feature and I hope that it improves over time as the execution was far from perfect.
– iMessage
Until today, I had been dealing with iMessage issues wherein I couldn't send out a single iMessage. Odd, because my iMessage service was working fine, up until I installed iOS 7.0.2 last week.
I literally tried every fix that I could think of until today, when I finally discovered what appears to be a permanent fix that requires users to reset network settings. I shouldn't have had to do that. The service should have worked right from the get-go. So that's frustration number one.
Frustration number two is the lag that persists when it comes to messages themselves. Often, my computer will display iMessages upwards of 20 to 30 seconds before my phone gets them. So, my computer will notify me, then my iPad, then my iPhone. The lack of consistency is annoying.
I also still, occasionally, get old iMessages buzzing at me when I am making a phone call. This was an issue that drove me nuts in iOS 6 and apparently it has followed my iPhone 5 to iOS 7.
– Siri
Even with the additions Apple made to Siri in iOS 7, I still can't find a place for it in my daily use. I don't find it to be convenient or fast. It also has issues picking up when I am trying to say, something that has plagued it since it arrived with the iPhone 4s back in 2011.
At this point, I think the only way that I could see myself start using Siri is if Apple opened it up to developers. Google's Google Now is far more impressive than Siri and I hope that competition pushes Apple to make some major changes.
– Mail
The stock mail application remains virtually unchanged from iOS 6. It has a new look and some small additions but it's still not on par with third-party mailbox options. Though none of those are perfect either. I hope that Apple overhauls the Mail app in the future, possibly with iOS 8 but given how slow it has moved, I'm tempering my expectations.
Final Thoughts
When it comes to iOS 7, I like more than I loathe, and that's a pretty big considering the amount of changes that came with the software. There are some features that I simply could not do without now that I have them, features like Control Center and Multitasking.
And while there are some that I don't like or that I think need polish, FaceTime Audio being one of those, they don't hamper the overall experience of Apple's new update.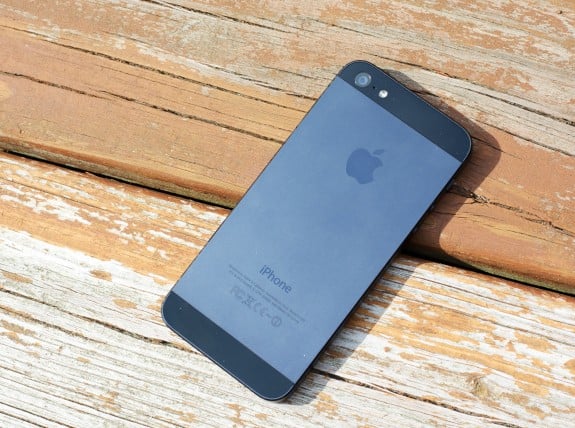 While it's not perfect, it's better than iOS 6, and I highly recommend iPhone 5 owners get on board sooner rather than later. Unless of course you're jailbroken. And in that case, you'll need to stay on iOS 6.

As an Amazon Associate I earn from qualifying purchases.