iOS 7 Jailbreak: 5 Tweaks We Can't Wait to See
iOS 7 has been out for several months now, allowing most iPhone and iPad users ample time to upgrade to the new version and try it out. iOS 7 comes with a handful of new features, with one of the biggest changes being the new design of iOS, getting rid of the previous bubbly look in favor of something more simple and minimalistic.
However, iOS 7 doesn't come without its flaws, but the best thing about that is that you can jailbreak your device to fix these flaws, however minor they are. Then again, iOS 7 cannot be jailbroken yet, but we should hopefully see a jailbreak in the next few months — most likely into 2014 if anything. With that said, we've been thinking about what jailbreak tweaks we'd like to see, and here are just a few that stick out when we think about an iOS 7 jailbreak.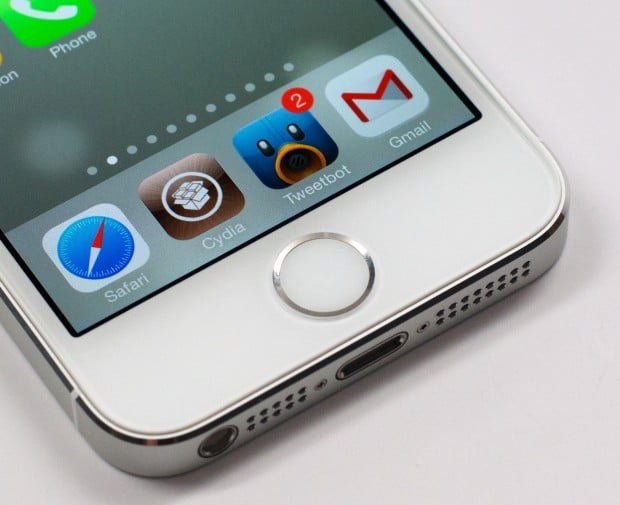 Control Center Customization
Control Center is awesome in iOS 7, and it's one of my most-used features in the new version, but it could definitely use some customization; it's like Apple went 50% of the way with Control Control and just left it at that. Customization would be the cherry on top. We'd like to see a jailbreak tweak that adds customization abilities to Control Center.
For instance, if you never use Bluetooth, then the Bluetooth toggle in Control Center is useless and just takes up space. Wouldn't it be cool to replace it with a toggle that you do use? Like a LTE toggle or instance. Furthermore, it would cool to have the app shortcuts toward the bottom be able to change to apps of your choice, rather than the flashlight, timer, calculator and camera.
Bringing Back the Old Notification Center
One thing I absolutely hate in iOS 7 is the new Notification Center. It has a lot more features that are useful for those who rely heavily on staying up to date on their calendar and such, but I'm a simple man and I liked the simplicity of the old Notification Center. However, I guarantee that there will be a jailbreak app that will bring the old Notification Center back, including the handy weather widget that Apple also nixed in iOS 7.
Overhaul the Multitasking Tray
Okay, so the new multitasking tray in iOS 7 is already overhauled compared to past iOS versions, but it's still fairly limited when considering all of the things it could do with its new design. Currently, you can only swipe up to close out of an app, but with a jailbreak tweak, you could swipe both down and up to get rid of an app. Furthermore, having the thumbnail preview and the app icon not lined up exactly below the thumbnail at all times is something I'm not too fond of, but again, a simple jailbreak tweak could fix this.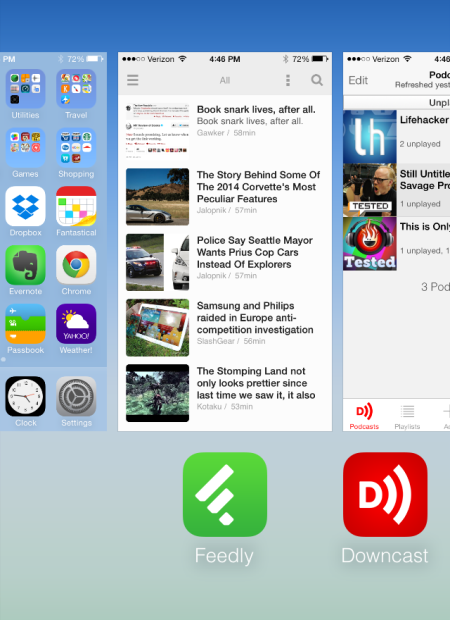 Bringing iPhone 5s Camera Features to Older Devices
The iPhone 5s comes with a lot of nifty camera features that are exclusive to the device itself, including a new Burst Mode and instant camera filters. However, a jailbreak tweak could possibly bring these exclusive features to older iOS devices. It may not be as good as the iPhone 5s itself, but at least folks on the iPhone 5 or iPhone 4s could shoot 10 frames per second.
Bringing AirDrop to Older Devices
The addition of AirDrop to the iOS line was big, but seeing how it only works with the iPhone 5s and the iPhone 5, you might be hard-pressed to find someone that can use AirDrop with you. Furthermore, it doesn't work across iOS and OS X at the moment, making it even less useful. However, we might see unofficial support come to older iOS devices with a jailbreak tweak, as well as unofficial support between iOS and OS X. This alone would make AirDrop way more useful than it currently is.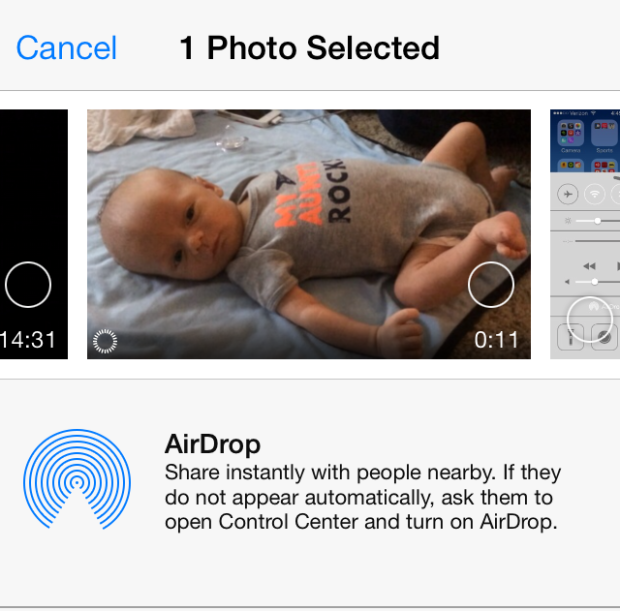 As an Amazon Associate I earn from qualifying purchases.