iOS 7 Jailbreak Available Now, but It's Not All Roses Yet
In a move that has taken everyone by surprise, the Evad3rs jailbreak dev team has released an untethered iOS 7 jailbreak to the masses, but it's such a surprise that even the developer behind the popular Cydia jailbreak app store didn't know that a jailbreak was released.
As a result, users can jailbreak their iOS 7 devices, but downloading and installing tweaks from Cydia might be a bit difficult, and folks might have to wait for an update to the jailbreak in order for Cydia to fully work properly.
Because of this, we'd personally suggest waiting before installing the jailbreak until Cydia gets full support. However, if you want to be a rebel and install it anyways, then you should know that the jailbreak is compatible with all iPhone, iPod touch, iPad and iPad mini models running iOS 7.0 through 7.0.4, and other users have confirmed that the jailbreak also works with iOS 7.1 Beta 1 and 2.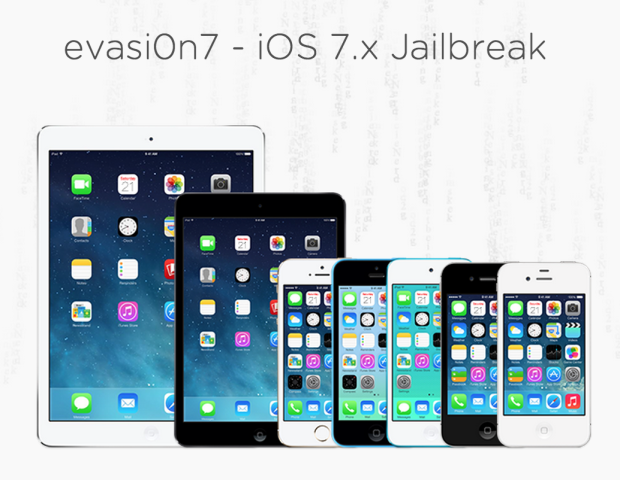 Then again, there's no harm in jailbreaking and simply just waiting until Cydia gets fixed, but the Evad3rs dev team might issue an update in the near future that includes fixes to Cydia and adds full support, which may require a do-over jailbreak process.
The jailbreak should take around five minutes to install, and the process should be very similar to the iOS 6 jailbreak, since it's from the same dev team doing the iOS 7 version. Apparently, though, many users are having trouble installing the jailbreak, claiming that it gets stuck at the Apple logo on the start screen, so install it at your own risk.
We'll be updating you with the latest info, and we'll have how-to guides up and ready to go within the next couple of days, including guides on what the best Cydia tweaks are, which will be updated as new tweaks become available in the coming months.

As an Amazon Associate I earn from qualifying purchases.