iOS 7 Problems Mount for iPhone & iPad Users
Apple's new iOS 7 operating system continues to cause problems for owners of the iPhone and iPad with users reporting a host of issues including lag, Wi-Fi trouble and battery drain after installing the brand new update that rolled out in September.
Its been several weeks since Apple not only rolled out iOS 7 but iOS 7.0.2, an incremental update aimed at tackling a security flaw accessed through the lock screen. Rumors suggested that the iOS 7.0.3 update was on the way this week but thus far, iPhone and iPad owners have been left empty-handed, something that has been frustrating for owners of the iPhone and iPad that are dealing with a issues that sprouted up after installing the new software.
iOS 7, Apple's brand new iOS 7 update, delivered both a new look and new features to users of Apple's older iPhones and iPads. However, as we have reported, the iOS 7 update has seemingly brought a number of bugs along with it including two major bugs that the company has promised to fix with an update sometime this month.
Apple has pledged to fix the iOS 7 iMessage issues that have plagued iPhone users since the arrivals of iOS 7 and iOS 7.0.2. While there are temporary fixes available, many users have reported that the fixes are unhelpful and that their issues persist. We have encountered the issue on an iPhone 5 and while a fix has quelled the issue for a few days at a time, the inability to send iMessages keeps plaguing the device.
The company has also been tasked with fixing an issue with iPads using supervision profiles. At least one school district has reported that iOS 7 broke supervision profiles in iOS which has prevented teachers from monitoring the use of their students. This problem, like the iMessage issues, is not an isolated issue and is being reported by many iPad users.
There are other major issues too and those problems continue to cause headaches for iPhone and iPad owners, especially because Apple has yet to publicly acknowledge them as issues. Here are three of the major iOS 7 issues that we've been hearing about for the past few weeks.
iOS 7 Battery Life
We've heard from numerous iPhone owners, iPhone 4s owners in particular, who have experienced terrible battery drain on their device since installing iOS 7. Many of those owners did not have any issues in the initial days after installing the software but have begun to notice the battery drain much later on. We've advised them to check out our iOS 7 battery life tips for support, and those have been met with mixed results. Some owners were able to stymie the battery drain, others have continued to see it.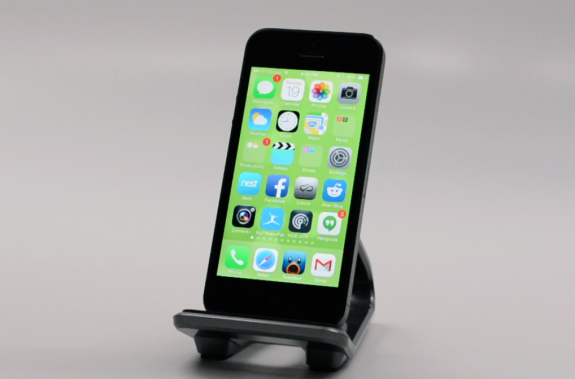 Unfortunately, this is an issue that sprouts up after every single iOS update and unless Apple can single out a specific issue, like it did with the calendar Exchange bug last year, these issues will persist. From experience, users who perform a hard reset on their device often find success. Users should make a backup before trying this method.
We've also seen incremental iOS updates magically fix some battery life problems for users in the past so while an iOS 7.0.3 or iOS 7.1 may not advertised battery drain fixes, it's possible that they could shore up some of the issues that iPhone owners have been having.
iOS 7 Wi-Fi Issues
We've been hearing about iOS 7 Wi-Fi issues ever since the update was released and it appears that those issues continue to affect owners of the iPhone and iPad. The issues, which we've outlined at Gotta Be Mobile before, pertain to the Wi-Fi option being grayed out for some users. The issue popped up in iOS 6
AppleInsider reports that the issue seems to be affecting iPhone 4s owners in particular and that it could be related to the iPhone 4s' Wi-Fi controller or Wi-Fi processes running in the background. The culprit has never been found but it has lead many owners to blame Apple, its hardware and its software. While some owners have had some luck with workarounds and temporary fixes, the issue continues to wage on.
Given that this issue plagued owners in iOS 6, it's hard to imagine that Apple will roll out a permanent fix, if there is one, in iOS 7. Instead users who are affected by the issue are better off taking the device into an Apple Store. iPhone owners have reportedly been able to exchange their device for a working one after taking it in for a look.
iOS 7 Lag
iPad owners have written in, and we ourselves have been experiencing lag issues on iOS 7 on the iPad 3 and the iPad 2. The issues are found throughout the operating system and can be found when opening up folders, using the new multitasking, or simply scrolling between home screens. It's a problem that iPad owners have been dealing with since the release of iOS 7.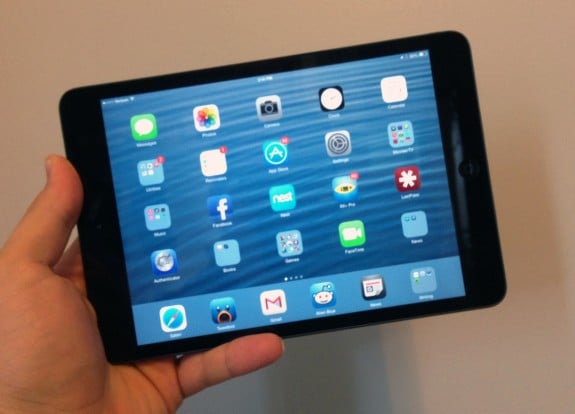 Apple hasn't confirmed a fix but we would not be surprised to see an update roll out around the launch of the iPad mini 2 and iPad 5 that helps to soothe these issues. iPad owners will want to remember that the iOS for iPad update was not in the beta process for as long as the iOS 7 update for iPhone. It was also rumored to have more issues than the iPhone's update. Rumors suggest an iOS 7.1 update could emerge with the iPads and perhaps, the lag issues will be solved when it rolls out.
These are, unfortunately, just the bigger issues that iPhone and iPad owners have encountered. The software also has an assortment of minor bugs that continue to crop up making the need for an iOS 7.0.3 or iOS 7.1 update that much greater.

As an Amazon Associate I earn from qualifying purchases.