iOS 7 Problems Mount for iPhone Users
iOS 7 problems continue to mount for iPhone and iPad owners. And with the iOS 8 release set for the fall, many iPhone and iPad owners are hoping for an upgrade to iOS 7.1.2 to alleviate their issues.
Last week at WWDC 2014, Apple announced a brand new iOS 8 update for iPhone and iPad that will be released to the public later on this year. The software brings some notable changes to the iOS operating system including an overhauled Notification Center, improvements to Photos and the iMessage application, and a number of smaller tweaks and improvements that should help the software distinguish itself from last year's massive overhaul.
While the attention of many iPhone and iPad owners has shifted from iOS 7 to the iOS 8 release and the iOS 8 beta, there are plenty of others that are hoping for another iOS 7 release before the arrival of iOS 8.
iOS 7 problems continue to mount for iPhone and iPad owners as we draw closer to the arrival of iOS 8 in the fall. iPhone users continue to complain about poor battery life in iOS 7.1 and iOS 7.1.1, the latter being the latest version of iOS 7, in addition to a number of other smaller problems that continue to plague Apple's mobile software.
After the ios 7.1 download , my battery life is terrible

— Chan❤️ (@PsyD_Barbie) June 9, 2014
Finally upgraded to iOS 7.1.1 from 6.1 in prep for 8.0 (hate it, ugh) and yeah, battery life has been cut by 40% … Sad.

— Dossy Shiobara (@dossy) June 8, 2014
iPhone users in particular are complaining about problems calibrating the compass, issues sending mail, random app crashes, and issues with Notifications. These are just a small sample. While these issues are smaller, there are some much larger problems at work inside of the iOS 7 and iOS 7.1 updates.
A new iOS 7 lock screen flaw, discovered by YouTuber EverythingApplePro, allows nefarious users access to an iPhone or an iPad in under five seconds provided the right conditions are in place. If the conditions are in place, users are able to acquire access to the application that was previously running in the foreground before a device locked up.
While the chances of someone accessing something important are slim, it still presents an easy way for outsiders to gain entry to sensitive information including bank account info, work documents, and more. It doesn't appear that the issue is inside the iOS 8 beta but it's certainly an issue inside iOS 7.
Over the last year, Apple has patched up several lock screen bypass bugs so it's possible that a new iOS 7.1 update will arrive to fix this newly discovered issue.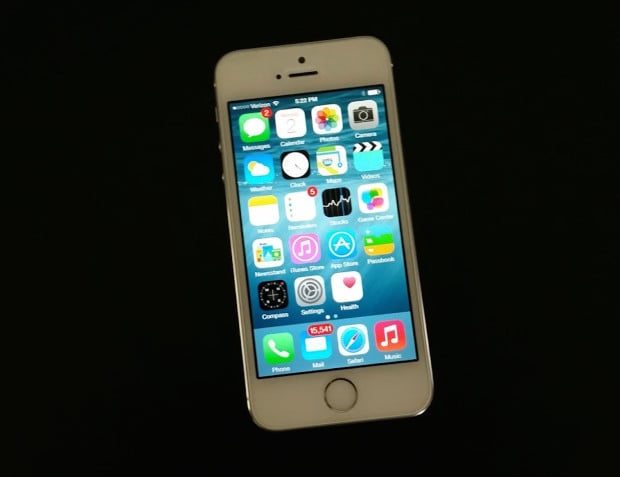 Rumors point to an upcoming iOS 7.1.2 release for iPhone and iPad though Apple still hasn't confirmed a new update. Details about this update are completely unknown, but it's possible that it could come with a fix that remedies the recent iMessage problems that many users have been having.
Apple received a lot of flack over the last couple of weeks due to an issue with iMessage that prevents iPhone users to switch over to Android without first going through an annoying process of de-registering their phone number with iMessage.
The company typically doesn't confirm updates ahead of time which means that iPhone and iPad owners will march deeper into the year, now knowing if they'll have to wait until iOS 8 for a potential remedy for their iOS 7 problems.
The iOS 8 release date isn't set in stone either. Apple confirmed that the software will be coming out of the beta program in the fall but it did not confirm a specific release date. iOS software always accompanies new iPhone hardware to shelves and iPhone 6 rumors put its release inside of September.

As an Amazon Associate I earn from qualifying purchases.