iOS 7 Release Keeps Impatient iPhone Owners Awake
With a promised delivery date of September 18, iPhone owners are now impatiently pinging Apple's servers to see if the latest iOS 7 operating system is available for download. The software will be available for existing iPhone owners today and will ship on September 20th pre-installed on new iPhone 5s and iPhone 5c smartphones.
READ: 7 Reasons Not to Update to iOS 7 on Release Date
The OS is considered by Apple to be the biggest thing to happen to the iPhone since the iPhone was introduced initially by late co-founder Steve Jobs in 2007. Featuring a completely revamped aesthetics that eschews the skeuomorphism design of all prior versions of the iOS operating system, famed hardware designer Jony Ives is bringing a fresh minimalist look and other additions and improvements.
READ: 10 iOS 7 Features You'll Hate
On Twitter, users are posting various comments about waiting for the new iOS 7 to arrive.



However, given that the operating system has been available in beta for developer testing for months now, anticipation for the iOS software isn't quite as high as it's been publicly seen and demoed. Contrast that with the iPhone 5c pre-order night when customers were hopeful that Apple may also offer the iPhone 5s for pre-order at the same time, the enthusiasm for iOS 7 appears more muted. As it turns out, prospective owners of the iPhone 5s will have to either order or stand in line on launch day for the flagship phone.
READ: iOS 7 Features on the iPad
With iOS 7, there are even a few jokes, including users who posted an image of a device that appears to be running a modified version of Windows 95.
And scattered in between jokes and hopeful enthusiasm, others are posting public service announcements stating that the iOS 7 download won't be available until 10 AM Pacific Time on September 18.
VIDEO: Tour of New Features of iOS 7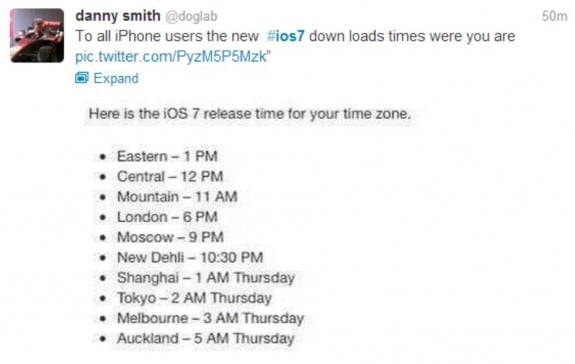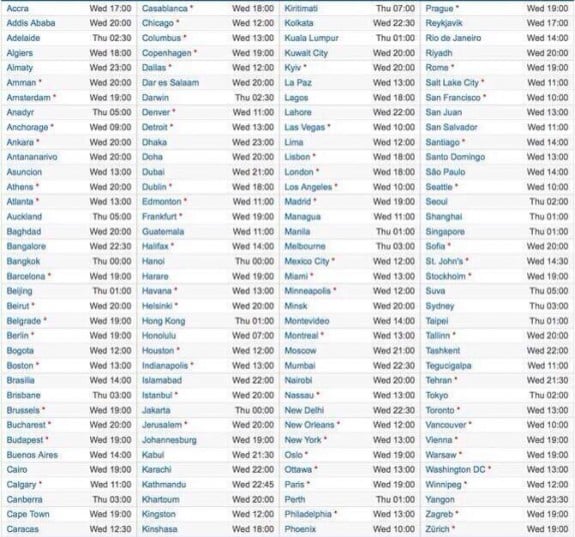 This article may contain affiliate links. Click here for more details.