iOS 8.0.1 Release Arrives to Fix iOS 8 Problems
With iOS 8 problems mounting for iPhone and iPad users, Apple today released a potential fix in the form of iOS 8.0.1, the first update to the iOS 8 operating system and an update that comes loaded up with bug fixes for both iPhone and iPad. In addition to the fixes, we're also seeing some nasty iOS 8.0.1 problems right off the bat.
A week ago, Apple released the all new iOS 8 update to replace its iOS 7 update from last year. iOS 8 is a massive update that delivers new features, design tweaks, enhancements, and fixes to iPhone and iPad users. It also, as iPhone and iPad users discovered after the release date, delivered iOS 8 problems and issues.
In the days after the iOS 8 release, iPhone and iPad users noticed a series of iOS 8 problems including poor battery life, broken Wi-Fi, random crashes and freezes, sluggishness, poor app performance, issues switching from portrait to landscape mode, and poor performance in a number of other areas. These iOS 8 issues caused many iPhone and iPad users to cry out for an iOS 8.0.1 update.
Today, Apple responded to those pleas and released a new iOS 8 update dubbed iOS 8.0.1 that aims to fix iOS 8 problems on the iPhone, iPad and iPod touch. It's a much smaller update than the iOS 8 update that rolled out last week though it's large for a bug fix update and checks in at over 60MB in size for the iPhone and iPad.
iOS 8.0.1 comes with a number of fixes and improvements including fixes for the iOS 8 keyboards, a fix for the Photo Library, a fix for unexpected cellular data usage when receiving SMS or MMS messages, and a ringtone fix amongst others. While it's not the fix-all update that many iPhone and iPad users were hoping for, its change log is fairly substantial for an update that's a week removed from the iOS 8 release.
Apple's new iOS 8.0.1 update requires a substantial amount of space to install OTA. On the iPhone 5, it needs over 1GB of free space to install without a wired connection. Those that don't want to delete files to install Over-the-Air will need to install the update through iTunes. The process should take the same amount of time and we should not see the same server issues that hampered the iOS 8 release last week.
We didn't have any problems with the installation process though it looks like the update has killed cellular data on multiple devices including iPhones on AT&T and Verizon.
The update is available for all iOS 8 powered devices though we recommend holding off for the time being if you own an iPhone 6, iPhone 6 Plus or iPhone 5s. iOS 8.0.1 appears to break cellular service for both iPhone 6's while it appears to have broken Touch ID across devices with Touch ID on board. Apple hasn't responded to the problems though we suspect that it will issue an update in the near future.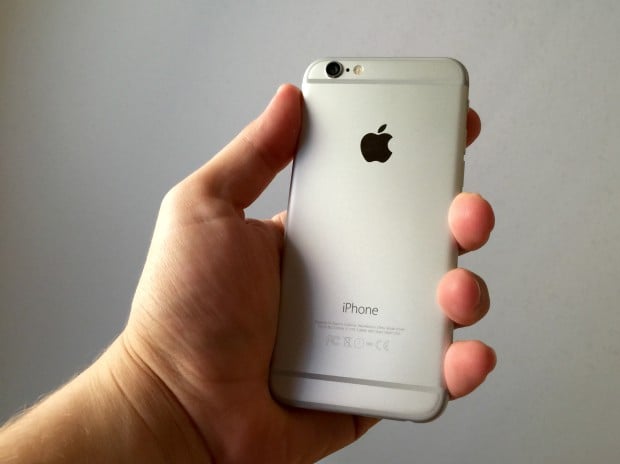 This new iOS 8 update is just the first of many updates to the iOS 8 operating system. Apple tends to roll out several bug fix updates over the course of the year including a mid-year x.1 update that typically delivers new features in addition to key bug fixes. iOS 8.1 still isn't confirmed though rumors have alluded to several features that it could have when it arrives months down the road.
The release of iOS 8.0.1 comes just days after the arrival of Apple's new iPhone 6 and iPhone 6 Plus. The two new iPhones replace the iPhone 5s as the company's flagship models and it will be the iPhone 6 and iPhone 6 Plus that take on the Galaxy Note 4, Galaxy Note Edge, LG G3, and Moto X during the holiday shopping season.
Apple's iPhone 6 Plus remains hard to find though the company is expected to ramp up production in time for the holiday shopping season and Black Friday. Apple's smaller iPhone, the iPhone 6, is far easier to find and it's available in numerous retail stores across the United States.