iOS 8.0.2 on iPad Air: Impressions and Performance
The week after the iOS 8 release has been an extremely busy one for iPhone and iPad users. On Wednesday, Apple rolled out an iOS 8.0.1 bug fixer for iOS 8 problems. Yesterday afternoon, Apple released a new iOS 8.0.2 update aimed at initial issues and iOS 8.0.1 problems. With all that in mind, we want to take a look at how the iOS 8.0.2 update is performing on the iPad Air, Apple's flagship iPad.
Last week, after a lengthy stint in its beta program, Apple released the iOS 8 update for iPhone, iPad and iPod touch to the public. As expected, the iOS 8 update delivered a number of big time changes including improvements to the Photos app, iMessage, battery usage, accessibility, and more. The iOS 8 isn't the massive overhaul that was iOS 7 but it's an important update nonetheless.
Over the past week, we've spent quality time with the iOS 8 update for the iPhone and iPad and like many of you, we ran into some troublesome bugs and issues. iOS 8 problems have been prevalent in the days after the initial iOS 8 release, so much so, that they prompted Apple to roll out two brand new iOS 8 updates.
The first was iOS 8.0.1, an update that rolled out on Wednesday and immediately caused problems for iPhone 6 and iPhone 6 Plus users. Cellular connections were lost and Touch ID stopped working. Apple claims that about 40,000 people were affected before it pulled the plug on the update about an hour or so after its arrival.
Yesterday, Apple made good on its promise to fix those issues. In the late afternoon, Apple pushed out iOS 8.0.2, an update similar to iOS 8.0.1 but one that came with fixes for those iPhone 6 and iPhone 6 Plus problems. Like the good guinea pigs that we are, we immediately installed the update across several iPhones and iPads in an effort to deliver feedback.
Here, we want to take a first look at the iOS 8.0.2 update on the iPad Air, a device that serves as Apple's current 9.7-inch iPad.
Installing iOS 8.0.2
The iOS 8 installation process on the iPad Air was a frustrating experience that took well over an hour to complete. The iOS 8.0.2 installation process, from start to finish, took about 20 minutes or so.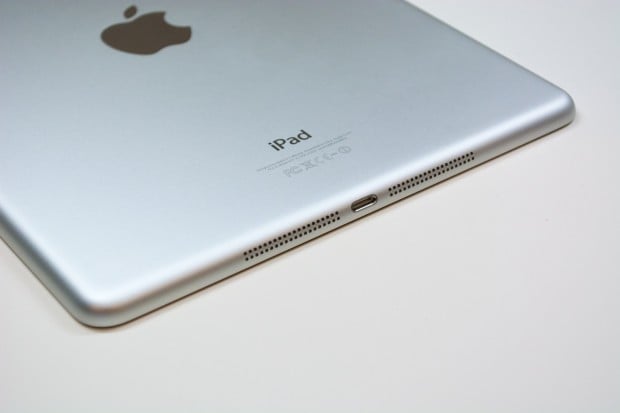 Apple's iOS 8.0.2 update is a small update for the iPad Air. You'll need to be plugged in or have at least 50% of your battery to install it but once you meet all of the requirements, you shouldn't have any trouble getting this update to install.
I'd still set aside a few minutes, especially if you haven't made a recent backup of your files, but installing iOS 8.0.2 shouldn't eat up your day. This is a small bug fixer and not a massive upgrade like last week's iOS 8.0 update.
iOS 8.0.2 Performance
When it comes to the performance of iOS updates like iOS 8.0.2, I like to look at five different areas in particular. Those areas are: Applications and how they're performing post update, battery life and whether there is abnormal drain, random bugs or hiccups, Wi-Fi and Bluetooth performance, and overall speed. After spending some quality time with the iOS 8.0.2 update for iPad Air, here's what I've found.
Apps
I had a ton of app problems after installing iOS 8.0 on the iPhone 5 and iPhone 4s. Those problems, however, did not impact performance on my iPad Air. I noticed a similar experience inside Apple's short lived iOS 8.0.1 update as well.
Apps are working fine inside iOS 8.0.2, well, at least the ones I'm using. The main ones include Facebook, Twitter, Instagram, Google Chrome, Netflix, Spotify, Soundcloud, Google Maps, Google Hangouts, Pandora, The Weather Channel App, and YouTube. I also play a lot of games on the iPad so I've tested Angry Birds Space, Kingdom Rush, and Tiny Wings as well. All of those apps are working fine after the iOS 8.0.2 upgrade.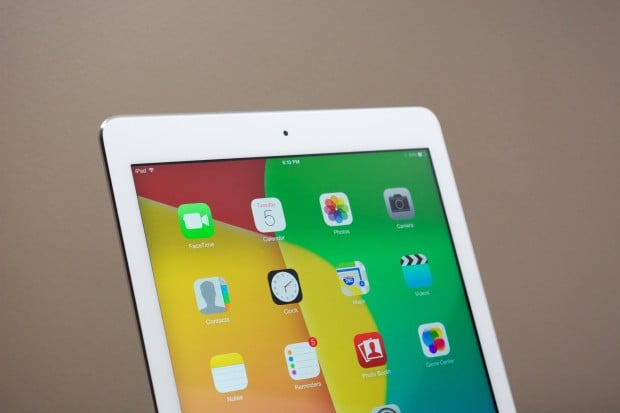 If you are dealing with iOS 8 app crashes, try updating your applications. Developers are slowly releasing iOS 8 compatibility updates that should help to fix at least some of the issues that you may be dealing with.
iOS 8.0.2 Battery Life
I didn't notice any battery life issues inside iOS 8.0 or iOS 8.0.1 and I'm not seeing any inside iOS 8.0.2 either. iPad Air battery life is still very, very solid and I haven't stumbled upon any abnormal battery drain or slow charging issues, two issues that often affect iPhone and iPad users after installing incremental iOS updates.
If you are experiencing abnormal battery life after installing iOS 8.0.2, you'll want to check out our iOS 8 battery life tips. These tips could help to alleviate iOS 8 battery life issues on your iPad Air going forward though, as is the case with any unofficial fixes, your mileage will vary. These fixes have, in the past, worked for us.
Connectivity
I own a Wi-Fi only iPad Air so I can't speak to 4G LTE connectivity. What I can say is that both Bluetooth and Wi-Fi are both working as they should inside iOS 8.0.2. I'm able to pull down fast speeds on public and private networks and I was quickly and efficiently able to connect to several Bluetooth speakers to play music via Spotify.
I've never had any issues with Wi-Fi and Bluetooth though if you are dealing with Wi-Fi issues inside iOS 8, have a look at our potential fixes. They aren't cure all fixes but they could potentially dislodge some of the issues that you're facing in iOS 8.0.2 or below.
iOS 8.0.2 Bugs & Issues
Over the course of the last week, I've run into a series of issues with iOS 8. iOS 8 problems are prevalent amongst iPhone owners and unfortunately, I've run into some problems of my own. Those problems though have been limited to the iPhone 5 and iPhone 4s. The iPad Air is running very smooth and I've yet to encounter any debilitating issues.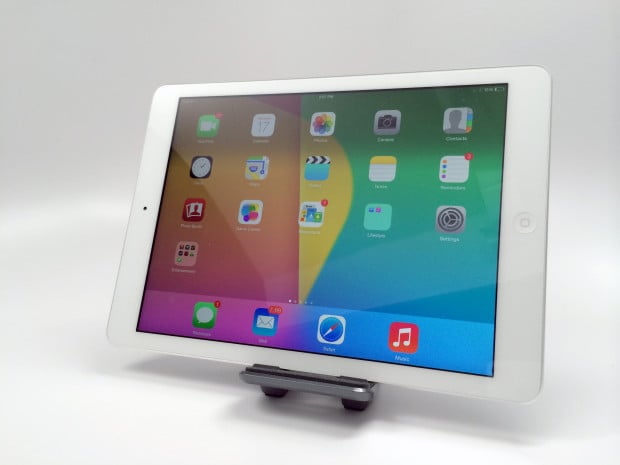 The iOS 8.0.2 update appears to be very stable for an initial bug fix update though bugs typically show themselves in the days, weeks and even months after release. I should point out that my iOS 8.0 experience on my iPad Air was virtually flawless. I saw a few app crashes in my week with the software but I did not encounter any random weirdness.
Speed
As I've noted before. iOS 7 was fast on the iPad Air. iOS 7.1 was fast on the iPad Air. iOS 8 was fast on the iPad Air. So it's not surprising to find that iOS 8.0.2 is also fast on the iPad Air.
While iOS 8 is having issues on the iPhone 4s, I've yet to experience any abnormal sluggishness or slowdown on my iPad. The 64-bit A7 processor is holding up nicely and the performance is as good as it was in the hours and days before the release of iOS 8.0.2.
Should You Install iOS 8.0.2?
If you're dealing with iOS 8.0 issues, it's probably worth the install. My iPad Air performance hasn't gotten a noticeable performance boost out of the iOS 8.0.1 and iOS 8.0.2 updates but that's not a problem because it's still running great. It also helps that I've yet to encounter any catastrophic bugs or issues inside Apple's new update. Right now, it appears to be stable.
If Apple's iOS 8.0 is running flawlessly on your iPad Air, you might want to consider waiting. Apple never forces you to install and update and if you're nervous, you could always wait a few days or a few weeks to see how the update is performing after a long stretch.

This article may contain affiliate links. Click here for more details.