iOS 8.0.2 on iPad Air Review
A week ago, Apple pushed out its third iOS 8 update, an update that was naturally called iOS 8.0.2. Over the past week, we've spent quality time with iOS 8.0.2 on iPad Air and today, we want to take a look at how Apple's latest iOS 8 update is holding up on the company's current 9.7-inch slate.
On September 17th, after a lengthy stint in its beta program, Apple released the iOS 8.0 update for iPhone, iPad and iPod touch. As expected, the iOS 8 update delivered a number of big time changes including improvements to the Photos app, iMessage, battery usage, accessibility, and more. In addition to these features, it also delivered iOS 8 problems to owners of the iPhone and iPad.
We detailed many of these problems in the hours and days after the iOS 8 release date in our initial impressions and roundups and these issues ultimately forced Apple to release a couple of bug fix updates in iOS 8.0.1 and iOS 8.0.2.
The first update was iOS 8.0.1, an upgrade that rolled out on last Wednesday and one that immediately caused problems for iPhone 6 and iPhone 6 Plus users. Cellular connectivity died and Touch ID stopped working for thousands of users around the world. Apple claims that about 40,000 people were affected before it pulled the plug on the update about an hour after its arrival.
A day later, Apple made good on its promise to fix those iOS 8.0.1 issues. Late last Thursday, Apple pushed out iOS 8.0.2, an update similar to iOS 8.0.1 but one that came with fixes for those iPhone 6 and iPhone 6 Plus problems. Despite the arrival of Apple's iOS 8.1 beta, iOS 8.0.2 remains the current iOS 8 update for iPhone and iPad users.
Now that iOS 8.0.2 has been out for about a week, we want to revisit Apple's latest update and take a look at iOS 8.0.2 on iPad Air. Our review will detail our experiences so iPad Air users can make an informed decision about whether to upgrade from iOS 8.0 or below.
iOS 8.0.2 Performance
When it comes to the performance of iOS updates like iOS 8.0.2, I like to look at five different areas in particular. Those areas are: Applications and how they're performing post update, battery life and whether there is abnormal drain, random bugs or hiccups, Wi-Fi and Bluetooth performance, and overall speed.
After spending a week with the iOS 8.0.2 update on iPad Air, here's what I've discovered. Keep in mind, mileage is going to vary depending on usage so my experience might look different than yours.
Apps
While I've run into some app problems on the iPhone 6 and iPhone 5, I haven't run into the same kinds of issues on my iPad Air. Save for some sluggishness inside Netflix, I haven't stumbled upon any issues with my applications, at least not yet. From Facebook to Twitter to Google Chrome to Hangouts to Kingdom Rush to Bad Piggies to Spotify, apps on the iPad Air are running extremely smooth. Smoother than the iPhone 6 even.
Developers have been doing a standup job pushing out iOS 8 compatibility updates and bug fixes and that's a big reason why app performance hasn't taken a huge hit after the iOS 8 release. Again, I've seen some issues on my iPhones but nothing game changing and nothing that's made me consider throwing the devices against a wall.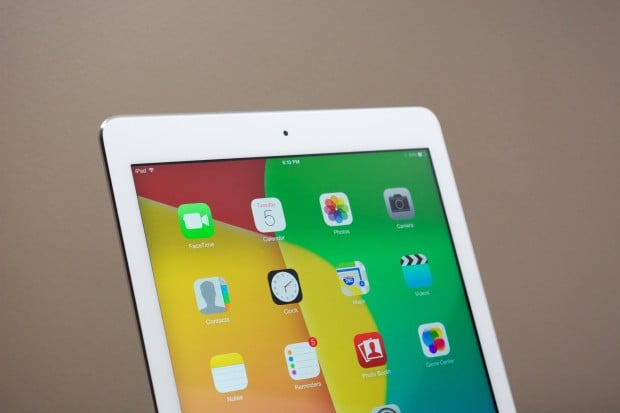 Bear in mind, I keep my applications updated on a regular basis. If you've seen a drop in performance after the arrival of iOS 8 (apps crashing, sluggish performance, etc) I highly suggest updating your apps. This will typically work out the kinks. Personally, I just keep auto updates on so that I never have to remember to do this. Something to think about going forward.
iOS 8.0.2 Battery Life
I've been getting a ton of complaints about iOS 8.0.2 battery life on the iPhone 5. Same goes for the iPhone 6. I haven't gotten the same complaints from iPad Air users perhaps because they aren't as many of you out there. Or maybe there just aren't as many problems going around, I'm not sure.
My battery life is about the same as it was in iOS 8.0.1 and iOS 8.0. That is to say that it's been absolutely fantastic. I haven't noticed any abnormal battery drain, slow charging, or any other weird issues with the iPad Air battery. It's par for the course here with iOS 8.0.2. I'm still able to get more than a full day of use out of the iPad Air and that bodes well for upcoming travels. I take this thing everywhere I go, often as a substitute for a laptop.
Of course, my experience doesn't mean that other iPad Air users aren't having issues. If you are experiencing abnormal battery life after installing iOS 8.0.2, you'll want to check out our iOS 8 battery life tips. These tips could help to alleviate iOS 8 battery life issues on your iPad Air going forward though, as is the case with any unofficial fixes, they might not solve them.
Connectivity
I own a Wi-Fi only version of the iPad Air so I can't speak to LTE connectivity but what I can speak to are Wi-Fi and Bluetooth. Both are working fine inside iOS 8.0.2. Wi-Fi is fast, per usual, and I haven't run into any connection issues with Bluetooth. If you're experiencing Bluetooth issues, try resetting your network settings. Just make sure to back up you files before you do.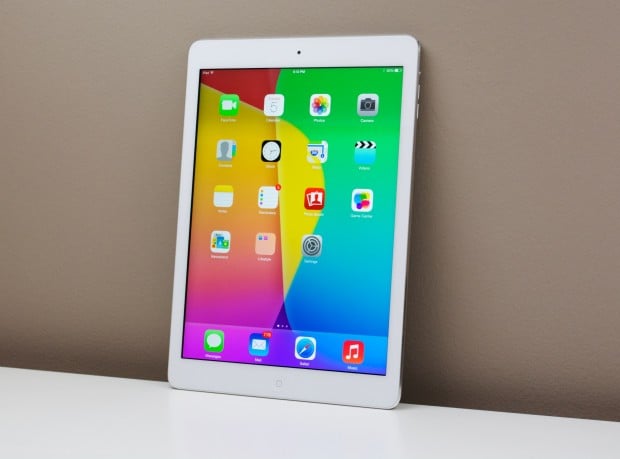 Wi-Fi issues have plagued iOS for years and I have no doubt that iOS 8 is causing some serious problems for some iPad Air users. If you are experiencing issues with Wi-Fi you will want to check out our potential fixes for those iOS 8 Wi-Fi issues. They aren't a cure all but they have worked out well for iPad owners in the past.
iOS 8.0.2 Bugs & Issues
After using the iOS 8.0.2 update on iPad Air for a week, I have yet to discover any killer bugs or issues. Locating bugs is often difficult and random so this doesn't come as much of a surprise though given how new iOS 8 is, and how many problems I've heard about, the results are a bit surprising.
I haven't noticed any random reboots, Apple's stock apps are running well including Camera, and I've yet to stumble upon any smaller bugs lurking in the shadows. That's not to say that there aren't any bugs inside iOS 8.0.2, I just either haven't found them. I prepared for the iOS 8 update's arrival and it looks like that might be paying off.
The iOS 8.0.2 update for iPad, at least for me, is far more stable than the iOS 8.0.2 update for iPhone. Whether that stability continues or not will be interesting. I hope iOS 8.1 doesn't break everything.
Speed
iOS 8.0.2 is extremely fast on the iPad Air. I haven't seen any abnormal slow down at all and the operating system is very fluid. Animations and transitions are still crisp and the experience is on par, if not better, than what I saw with iOS 7.
Should You Install iOS 8.0.2?
Overall, I've had an excellent iOS 8.0.2 experience on the iPad Air. Battery life is good, connections are stable, apps are working great, and the iPad Air is still very, very fast. I think for most iPad Air users, the fixes on board iOS 8.0.2 are going to outweigh the potential bugs.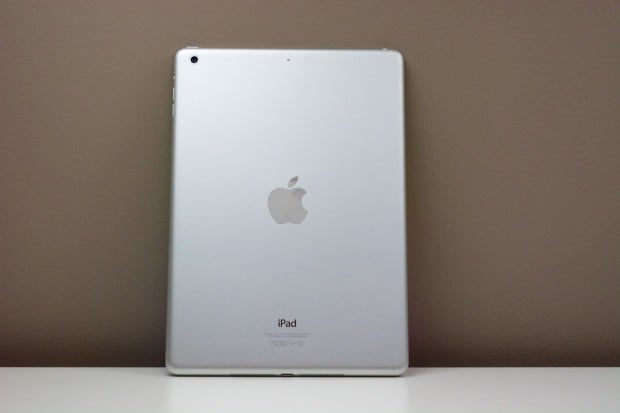 Right now, I recommend iOS 8.0.2 to those dealing with issues inside iOS 8.0 or iOS 8.0.1. If you are having an insanely good experience with iOS 8.0 or iOS 8.0.1, it might be worth waiting a few weeks.
What's Next for the iPad Air
iOS 8.0.3 or iOS 8.1. Apple is scheduled to roll out a new update sometime this month and with Apple Pay support said to be on board iOS 8.1 beta, it could be iOS 8.1 that lands next. The iOS 8.1 release date is rumored for October 20th so it looks like we may see a very short beta period.
This is great news for iPad Air users because we've discovered a laundry list of fixes on board iOS 8.1 beta. In other words, it should be a much bigger bug fixer than iOS 8.0.2 and it has the potential to solve the biggest iOS 8 problems.

This article may contain affiliate links. Click here for more details.