iOS 8.0.2 on iPhone 6: Impressions and Performance
The week after the iOS 8 release has been a hectic one for iPhone and iPad users. On Wednesday, Apple rolled out an iOS 8.0.1 bug fixer for iOS 8 problems. Yesterday afternoon, Apple released a new iOS 8.0.2 update aimed at initial issues and iOS 8.0.1 problems. With all that in mind, we want to take a look at how the iOS 8.0.2 update is performing on the iPhone 6, one of Apple's brand new iPhones.
Last week, after a lengthy beta process, Apple released the iOS 8 update for iPhone, iPad and iPod touch. As expected, the update delivered a number of big time changes including improvements to the Photos app, iMessage, battery usage, accessibility, and more. The iOS 8 isn't the massive overhaul that was iOS 7 but it's still an intriguing update for iPhone, iPad and iPod touch users.
Over the past week, we've spent quality time with the iOS 8 update for the iPhone and iPad and like many of you, we ran into some troublesome bugs and issues. iOS 8 problems have been prevalent in the days after the initial iOS 8 release, so much so, that they prompted Apple to roll out two brand new iOS 8 updates.
The first was iOS 8.0.1, an update that rolled out on Wednesday and immediately caused problems for iPhone 6 and iPhone 6 Plus users. Cellular connections were lost and Touch ID stopped working. Apple claims that about 40,000 people were affected before it pulled the plug on the update about an hour or so after its arrival.
Yesterday, Apple made good on its promise to fix those issues. In the late afternoon, Apple pushed out iOS 8.0.2, an update similar to iOS 8.0.1 but one that came with fixes for those iPhone 6 and iPhone 6 Plus problems. Like the good guinea pigs that we are, we immediately installed the update across several iPhones and iPads in an effort to deliver feedback.
Here, we want to take a first look at the iOS 8.0.2 update on the iPhone 6, the 4.7-inch version of the iPhone, and a device that was plagued by iOS 8.0.1 problems just a day ago.
Installing iOS 8.0.2
On Wednesday, the iOS 8.0.1 update popped up on my iPhone 6 but I didn't have time to install it right off the bat. What good fortune. Almost immediately after installing iOS 8.0.1, several of my colleagues lost cellular data and Touch ID on their iPhone 6 variants. So, like many of you, I held off on installing it on my iPhone 6.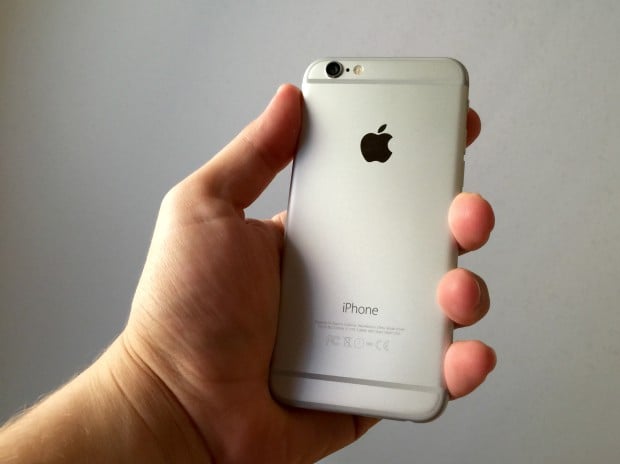 Yesterday afternoon, Apple surprised us all with an update to iOS 8.0.2. I'll admit, I was a bit leery of the update given the issues that Apple had with the previous update but I decided to give it a go anyway. Apple would not have rolled out this fix if things were still broken, or so I thought to myself.
Last night, I downloaded and installed the iOS 8.0.2 update for iPhone 6. The process took all of about 15 minutes, maybe less. I was nervous when the phone booted up for the first time though as I've found out, there's nothing to be scared of. At least not yet.
iOS 8.0.2 Performance
When it comes to the performance of iOS updates like iOS 8.0.2, I like to look at five different areas in particular. Those areas are: Applications and how they're performing post update, battery life and whether there is abnormal drain, random bugs or hiccups, Wi-Fi and Bluetooth performance, and overall speed. After spending some quality time with the iOS 8.0.2 update for iPhone 6, here's what I've found.
Apps
While apps have been problematic on lesser devices like the iPhone 5, iPhone 4s and iPad 3, I haven't run into any major issues on the iPhone 6. The new hardware seems to be handling apps extremely well and now that developers have pushed out updates with iOS 8 optimizations, things seem to be settling down.
Facebook, Twitter, Instagram, Netflix, Spotify, Soundcloud, Google Maps, Google Hangouts, Pandora, The Weather Channel App, and YouTube are all performing well with iOS 8.0.2 on the iPhone 6. I selected these apps because they're common and many of them are probably on your phone. I should also note that Google Chrome, the app I use most on my iPhone, is also working fine.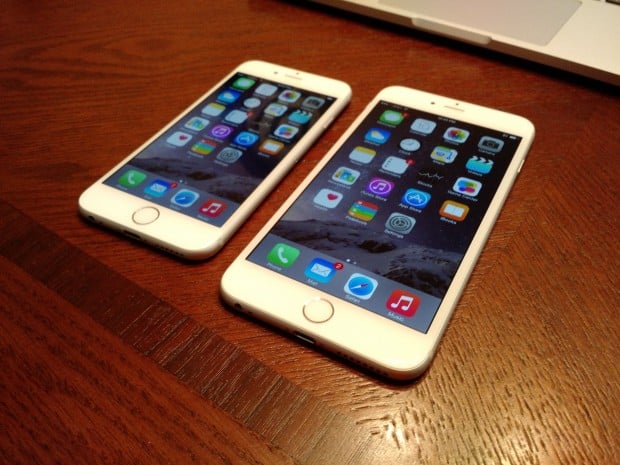 If you are dealing with iOS 8 crashes, try updating your applications. Developers are slowly releasing iOS 8 compatibility updates that should help to shore up issues.
iOS 8.0.2 Battery Life
Battery life is one of the iPhone 6's best features. I would estimate that I get close to double the battery life I used to get with the iPhone 5. That's a rough estimate, I've only had the phone for a few days, but there's a striking difference. Small updates like iOS 8.0.2 can cause things to go haywire but so far, my iPhone 6 is holding up.
I haven't noticed any abnormal battery drain or slow charging problems and I'm still getting the same great battery life that I've been getting over LTE and over Wi-Fi networks.
This could change in the hours and days after the release but given how stable iOS 7 and iOS 8 have been, I'm confident that it will remain solid as we move away from the iOS 8.0.2 release date.
If you are experiencing abnormal battery life after installing iOS 8.0.2, you'll want to check out our iOS 8 battery life tips. These tips could help to alleviate iOS 8 battery life issues on your iPhone 6 going forward though as is the case with any unofficial fixes, your mileage will vary.
Connectivity
Wi-Fi, 4G LTE on AT&T, and Bluetooth are all working normally after the iOS 8.0.2 update. This is key because one, I've been hearing complaints about broken Wi-Fi and two, iOS 8.0.1 killed cellular data for many iPhone 6 users.
LTE is working fine in iOS 8.0.2 and it looks like Apple's fix did the job. As for the Wi-Fi issues, I'm not seeing any though we do have some fixes you can try if you're experiencing problems with your network.
iOS 8.0.2 Bugs & Issues
Over the course of the last week, I've run into a series of issues with iOS 8 though many of those bugs have been limited to older devices like the iPhone 5 and the iPhone 4s. The iPhone 4s in particular is problematic and part of me regrets installing the iOS 8 update.
On the iPhone 6, I haven't run into any noticeable bugs or issues. Again, I've only spent a few days with the device so it's not out of troubled waters just yet, but so far the experience has been very stable. Even Touch ID is working fine.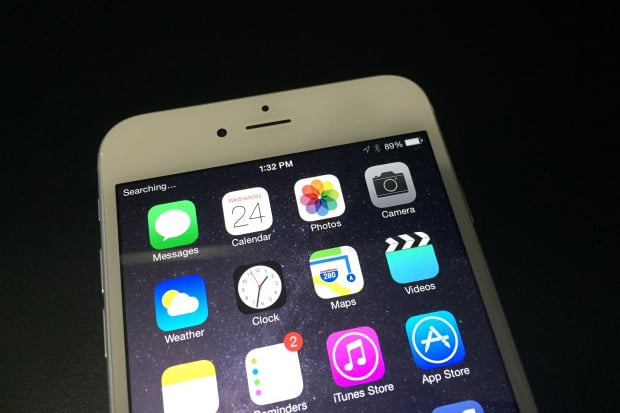 As I've pointed out many times, iOS bugs typically make themselves known in the hours and days after release but thus far, I've yet to stumble upon any hero level iOS 8.0.2 bugs that need immediate attention from Apple.
Speed
In iOS 8, I've experienced random lock ups and freezes that have made my iPhone 5 unusable at times. I haven't noticed these problems for the iPhone 6, however. At least not yet. The iOS 8.0.2 update is also extremely fluid and fast right out of the gate and I'm hopeful that it remains like this moving forward. There's nothing like a fast, smooth iOS experience.
Should You Install iOS 8.0.2?
If you own an iPhone 6 and you're dealing with those cellular data issues or Touch ID issues, install the update. I'm seeing no problems with LTE or 4G after installing the new software.
iOS 8.0.2 also comes with a number of bug fixes, fixes that were originally on board the iOS 8.0.1 update. I've also yet to see any performance issues emerge in my time with it on the iPhone 6. So, at this point, it might be worth giving iOS 8.0.2 a go.
If iOS 8.0 is running flawlessly on your iPhone 6, you might want to consider waiting. Apple never forces you to install and update and if you're nervous, you could always wait a few days or a few weeks to see how the update is performing after a long stretch.

This article may contain affiliate links. Click here for more details.