iOS 8.0.2 Problems Plague Users Even After iOS 8.0.1 Update
Apple released the first update for iOS 8 earlier this week in the form of iOS 8.0.1, which was supposed to fix some minor issues that users have discovered on launch day. However, the minor update actually made things worse, killing cell service and making Touch ID completely useless.
However, just yesterday, the company released iOS 8.0.2, which fixes many of the sudden problems that iOS 8.0.1 introduced, but it seems that some users are still having some issues with their iPhones.
Some users are reporting that even after updating to iOS 8.0.2, the Springboard crashes and restarts constantly. Furthermore, other users are still reporting that they can't get any cell service after updating to iOS 8.0.2.
Over on our end, a member of the GottaBeMobile team says that he's having issues as well on his iPhone 6 Plus, where the screen won't respond suddenly at random times. The only solution that has been found so far for this is restoring the iPhone 6 in DFU mode, but even then the screen won't respond.
Overall, though, it seems like smooth sailing for the iOS 8.0.2 for a lot of users, but it seems some iPhone 6 units are still plagued by the haunting of iOS 8.0.1.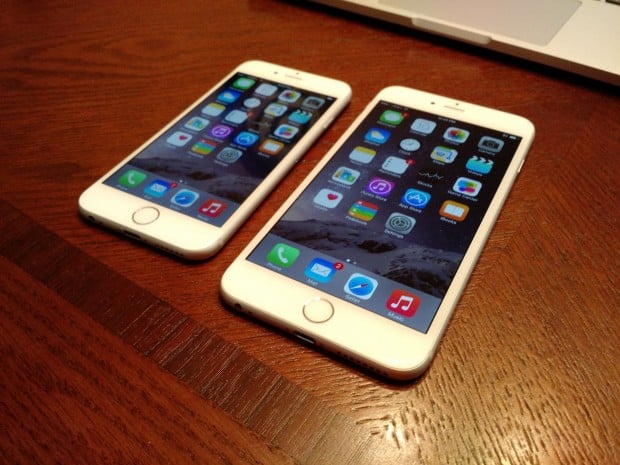 Shortly after releasing iOS 8.0.1 to the public, Apple pulled the update because many users were having major problems with it. While they could downgrade back to iOS 8.0.0, Apple went ahead and just pulled the plug on the update at the time until iOS 8.0.2 released.
iOS 8.0.1 came with a handful of bug fixes and improvements including fixes for the keyboards, Photo Library, unexpected cellular data usage when receiving SMS or MMS messages, and much more. Overall, the update just seems to fix a few problems that have plagued users who installed the update on launch day, but it's been causing more harm than good lately.
Users on iOS 8.0.1 who are experiencing these issues will see Searching… appear up in the left-hand corner of the screen in the status bar where the cell signal is usually located. When that appears instead, it means that you don't have cell service in that particular area. However, even while located in a well-covered cellular area, some users are still claiming they can't get service after updating to iOS 8.0.1.
First off, you could still make calls on your iPhone 6 even without a cellular signal. All you need to do is connect to a WiFi network and use an app that can make audio calls, such as FaceTime Audio, Google Hangouts or even Skype.
Better yet, if you installed iOS 8.0.1, you can still downgrade back to iOS 8. All you have to do is download the iOS 8 install file and restore your iPhone by selecting that install file from iTunes (make sure you turn off Find My iPhone before you begin this process). This also works if you upgraded to iOS 8.0.2 and are still experiencing problems.
Apple usually doesn't let you downgrade to previous versions of iOS after you've already updated, but in this case, the company is still signing iOS 8.0, so it's still open to download and install if you need to go back to it for this reason.

This article may contain affiliate links. Click here for more details.