iOS 8.0.2 Release Fixes iOS 8.0.1 Problems
Just a day after the iOS 8.0.1 release, Apple's released a new iOS 8.0.2 update that not only tackles iOS 8 problems but also iOS 8.0.1 problems that impacted iPhone 6 and iPhone 6 users after iOS 8.0.1's arrival.
Yesterday, Apple released its first iOS 8 bug fix update in the form of iOS 8.0.1. The update came a week after the iOS 8.0 release and it was aimed at solving some of the initial problems brought on by Apple's brand new update for iPhone and iPad. And while it did deliver fixes to iOS users, it also delivered some problems of its own.
Almost immediately after the iOS 8.0.1 release, iPhone 6 and iPhone 6 Plus users started complaining about iOS 8.0.1 problems and specifically, issues with cellular data and Touch ID. Within minutes, Apple pulled the iOS 8.0.1 update from its servers leaving a bunch of angry iPhone and iPhone 6 Plus users in the update's wake.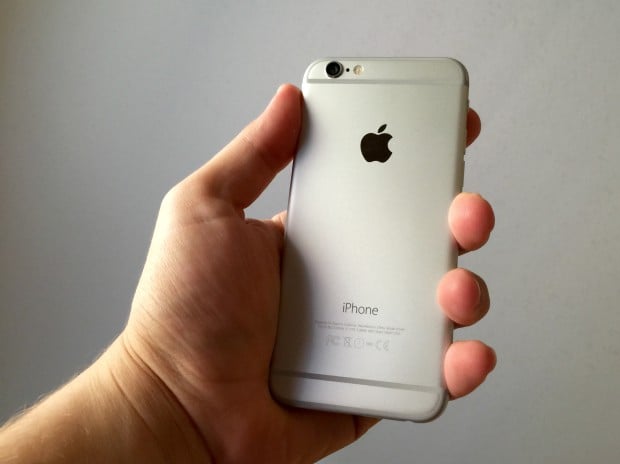 Earlier today, it appeared as if Apple would wait a few days before releasing an iOS 8.0.2 update. Tonight though, it delivered a surprise update to iPhone, iPad and iPod touch users running iOS 8.0 and iOS 8.0.1.
That surprise is the iOS 8.0.2 update, a bug fixer that not only fixes the iOS 8.0.1 issues from yesterday but also includes the same bug fixes that iOS 8.0.1 had on board when it touched down earlier this week. The update is available for all devices running iOS 8 which includes the iPhone 6, iPhone 6 Plus, iPhone 5s, iPhone 5c, iPhone 5, iPhone 4s, iPad Air, iPad mini with Retina Display, iPad mini, iPad 4, iPad 3, iPad 2, and iPod touch fifth-generation.
Here's what's new inside of Apple's latest iOS 8 update:
Fixes an issue in iOS 8.0.1 that impacted cellular network connectivity and Touch ID on iPhone 6 and iPhone 6 Plus
Fixes a bug so HealthKit apps can now be made available on the App Store
Addresses an issue where 3rd party keyboards could become deselected when a user enters their passcode
Fixes an issue that prevented some apps from accessing photos from the Photo Library
Improves the reliability of the Reachability feature on iPhone 6 and iPhone 6 Plus
Fixes an issue that could cause unexpected cellular data usage when receiving SMS/MMS messages
Better support of Ask To Buy for Family Sharing for In-App Purchases
Fixes an issue where ringtones were sometimes not restored from iCloud backups
Fixes a bug that prevented uploading photos and videos from Safari
This is an essential update for iPhone 6 and iPhone 6 Plus users who were left without network activity after the arrival of iOS 8.0.2 though owners of other iPhones and iPads might want to see how the update plays out. While these small updates bring bug fixes, they can also bring trouble. We saw that first-hand with Apple's iOS 8.0.1 update.
The iOS 8.0.2 update is fairly large on the iPhone 6, nearly 80MB, though it's much smaller on an iPhone 5 running iOS 8.0.1. That update is a mere 14MB and it took only minutes to download and install. Those with precious files will still want to make sure the device is backed up before installing Apple's brand new software update.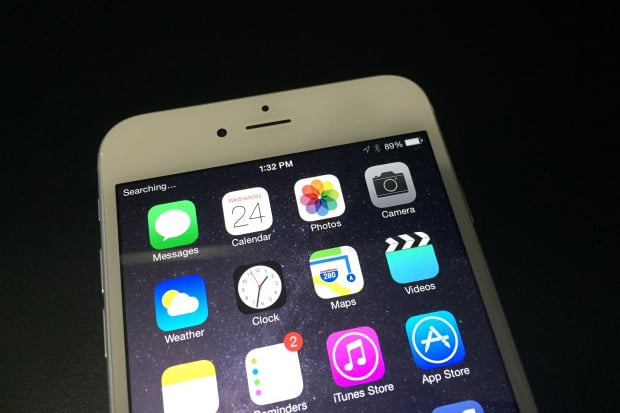 iOS 8.0.2 will likely be the second of many upcoming bug fixes. Apple tends to roll out several bug fix updates over the course of the year including a mid-year x.1 update that typically delivers new features in addition to key bug fixes. iOS 8.1 still isn't confirmed though rumors have alluded to several features that it could have when it arrives months down the road.
The release of iOS 8.0.2 comes just days after the arrival of Apple's new iPhone 6 and iPhone 6 Plus. The two new iPhones replace the iPhone 5s as the company's flagship models and it will be the iPhone 6 and iPhone 6 Plus that take on the Galaxy Note 4, Galaxy Note Edge, LG G3, and Moto X during the holiday shopping season.

This article may contain affiliate links. Click here for more details.