iOS 8.0.2 on iPhone 5 Review: Two Weeks Later
Two weeks ago, Apple released an iOS 8.0.2 update for iPhone and iPad that was supposed to alleviate pesky iOS 8 problems. With that in mind and two weeks of use under our belts, we want to offer an updated iOS 8.0.2 on iPhone 5 review, a review that will help you decide if iOS 8.0.2 is worth installing ahead of Apple's next iOS update.
In mid-September, after a brief stint in the company's beta program, Apple released the iOS 8.0 update for iPhone, iPad and iPod touch. As expected, Apple's brand new iOS 8 update delivered a number of big time changes including improvements to the Photos app, iMessage, battery usage, accessibility, and more. In addition to these features, iOS 8 also delivered a number of iOS 8 problems to iPhone and iPad users, problems that Apple's been trying to fix in the days since.
We detailed many of these iOS 8 problems in the hours and days after the iOS 8.0 release date in our initial impressions and roundups. Ultimately, these issues forced Apple to release a couple of bug fix updates in the forms of iOS 8.0.1 and iOS 8.0.2, both of which emerged just days after the arrival of iOS 8.0.
iOS 8.0.2 is Apple's current update and an update that we've dug into extensively over the past couple of weeks. We've been using the update on the iPhone 6, iPhone 6 Plus, iPhone 5, iPad Air, iPad mini with Retina Display, and iPad 3 and we've encountered a mix bag of results. While performance is solid on some devices, other devices have experienced an array of problems that have put a damper on the whole experience.
With that in mind, we want to revisit the iOS 8.0.2 update at the two week mark and offer some feedback ahead of Apple's October 16th launch event that could serve as the launch pad for its iOS 8.1 update. This iOS 8.0.2 on iPhone 5 review will help you decide whether you should install right now or wait for Apple's launch event and its presumed iOS 8.1 bug fixer.
iOS 8.0.2 on iPhone 5 Review
Over the past two weeks, I've spent a ton of time with iOS 8.0.2 on iPhone 5. Before getting into it, I should note that mileage is going to vary from device to device, person to person. That is to say, I probably don't have the same apps installed and there's a chance that I use LTE or Google Chrome or my home screen more than you do. Consider this a general guide.
When it comes to the performance of iOS updates like iOS 8.0.2, I like to look at five different areas in particular. Those areas are: Applications and how they're performing post update, battery life and whether there is abnormal drain, random bugs or hiccups, Wi-Fi and Bluetooth performance, and overall speed. Here's how those stack up after a fortnight of use.
iOS 8.0.2 Apps
After two weeks with iOS 8.0.2 on the iPhone 5, I can report that my experience with apps inside Apple's latest iOS 8 update has been like a roller coaster ride. Some days, apps are working fine, other days, I experience crashes, general sluggishness and the occasional lock up. Third-party applications are the culprit here, Apple's applications are for the most part performing admirably, and they've been giving me a steady stream of problems over the past few days.
Google Chrome has been locking up, freezing and crashing on occasion. It's to the point that I've started considering a switch to Safari until things get patched up. Google's latest update seems to have improved the overall performance but it's still extremely sluggish and I've still run into the occasional crash. Twitter and Facebook are also both extremely slow though neither of these apps have crashed.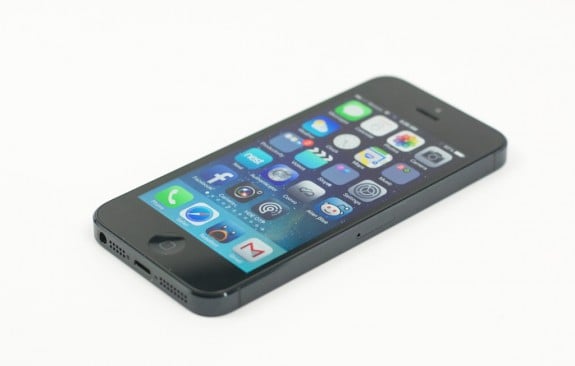 Instagram, Netflix, Spotify, Soundcloud, Google Maps, Google Hangouts, Pandora, The Weather Channel App, and YouTube are all working fine on my iPhone 5. I haven't noticed any issues with these other than the occasional lag when trying to open them from a folder.
I've said this before and I'll say it again. If you're having issues with apps, update them. If an app doesn't have support for iOS 8 yet, there's a good chance that when that update arrives, it will smooth out some of your issues. Not all of them, but some of them.
iOS 8.0.2 Battery Life
I'm still hearing complaints about bad iOS 8.0.2 battery life on the iPhone 5 though I still haven't experienced any abnormalities myself. In my testing over the last two weeks, I've been able to get solid all day battery life when using a mixture of Wi-Fi and cellular data. If you're primarily using LTE to download your data, there's your problem right there. LTE is a power suck on all devices, not just the iPhone 5.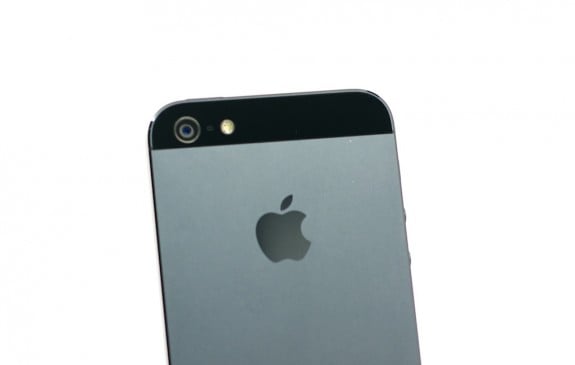 Google Chrome continues to suck the most battery life out of my phone with Twitter, FaceTime, and my Home and Lock Screen taking second, third and fourth place. Oddly enough, this is exactly how my battery usage looks on my iPhone 6. My iPhone 6's battery is far more reliable than my iPhone 5's though that's expected given the hardware it has on board.
If you are experiencing problems, have a look at our fixes for common iOS 8 problems. These tricks might help you get more battery life out of your iPhone 5 and perhaps your other devices as well.
iOS 8.0.2 Wi-Fi, Cellular Data & Bluetooth
Nothing new to report here. Wi-Fi is still working normally, 4G LTE is still working fine and I've been able to connect to all of my Bluetooth devices, including Bluetooth in a Toyota Prius.
It's clear that there are iPhone 5 users struggling with major Wi-Fi issues and Bluetooth problems though. And while we can't offer a cure all fix to you, our fixes might be able to help.
Wi-Fi issues have been prevalent inside iOS for years, same goes for Bluetooth issues. So, I don't feel confident that Apple will offer a fix inside its next update. In other words, take a look at those temporary fixes, they might be your only option going forward.
Assorted iOS 8.0.2 Bugs & Issues
The only real noticeable iOS 8.0.2 bug that I've seen in the past two weeks is one wherein the iPhone 5 will get stuck in landscape mode. It's happening on my iPhone 6 as well so it looks like it's an iOS 8 problem. Other than that issue, lag and the issues with apps, I haven't really encountered any noteworthy bugs inside Apple's latest update.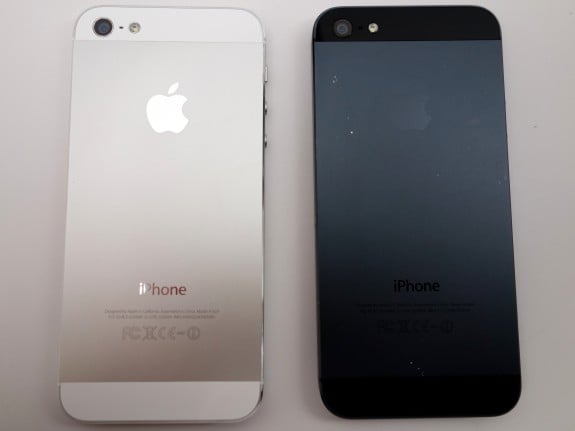 As I've said many times, that could certainly change over the course of the next few days but at this point, the landscape issue is the only noticeable bug plaguing my iPhone 5.
iOS 8.0.2 Speed
This is an area where I've seen a dramatic change over the past two weeks, so dramatic in fact that I was forced to take action. iOS updates for older devices will often run smoothly for the first few days before showing their true colors. It's something I experienced first hand with iOS updates for the iPhone 3GS. Updates would run fine for the first week or so before turning south.
That's exactly what's happened here. I've seen the speed of iOS 8.0.2 deteriorate over the last week or so and it's now far more sluggish than it was a week ago. In fact, I've noticed more lag and more slowdown than I saw in iOS 8.0 or iOS 7.1. It's frustrating but I've been able to recoup some of that speed using a few different tricks that we recently outlined for the iPhone 4s.
While it's still not as far as it once was, these little changes have noticeably improved the fluidity of the update. It's not perfect (and I didn't expect it to be) but it'll do for now. My hope is that iOS 8.1 delivers some fixes that improve the overall speed of iOS 8.1 on the iPhone 5 and other aging flagships like the iPhone 4s.
Is iOS 8.0.2 Worth Installing?
iOS 8.0.2 on iPhone 5, for me, has been a mixture of ups and downs. Most apps work great, battery life is solid, connectivity is fast and effective, and I've only encountered a few annoying issues. The issues with speed though have been pretty disheartening.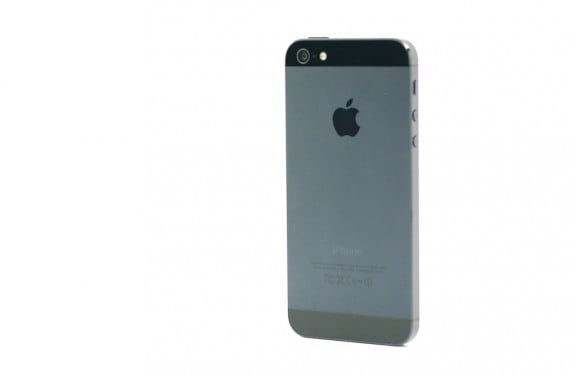 With that in mind, I think you should only install this update if you're in desperate need of fixes for iOS 8.0 problems or problems inside iOS 7. iOS 8.0.2 could fix some of those issues but there's always a chance it could deliver some problems of its own.
If you're not having issues, you should hold off, particularly because it looks like Apple's poised to deliver a big time iOS 8.1 update later on this month. From the iOS 8.1 beta, we know that it's going to be filled with big fixes for iOS 8 problems. In other words, it could be far more stable than iOS 8.0.2 is right now.
How is iOS 8.0.2 treating you?