iOS 8.1.1 Breakdown: 5 Things iPad Users Need to Know
Apple's finally rolled out its iOS 8.1.1 for iPad and as expected, it delivers fixes for iOS 8 problems and performance enhancements for the iPad 2. There's much more to Apple's new iOS 8 update though and here, we take at the most important information that's emerged for the iPad Air, iPad 3, and other models in the days since the iOS 8.1.1 release.
In September, Apple rolled out its brand new iOS 8.0 update for iPhone, iPad and iPod touch. In the weeks since, Apple's released a number of iOS 8 updates aimed at curbing the problems that iOS 8.0 delivered to iPhone and iPad users. Apple's iOS 8.0.1, iOS 8.0.2 and iOS 8.1 updates all arrived with bug fixes on board though, as we've pointed out, all three delivered some problems of their own.
In an effort to squash those lingering bugs, Apple's delivered iOS 8.1.1, an update whose sole purpose it is to deliver bug fixes and performance improvements. The iOS 8.1.1 update's release comes a few weeks after Apple put the update inside of its beta program for developers. Apple, it seems, didn't want to take any chances after the iOS 8.0.1 update.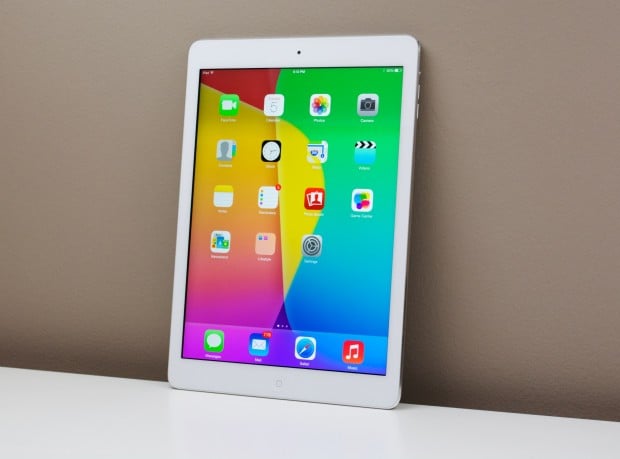 We've been using the iOS 8.1.1 update for several days now and we've been monitoring all of the key developments that have emerged in the days since its release. We've been paying close attention to this new update for a number of reasons.
First, iOS 8 came with an unusually high number of bugs. Apple's iOS 8.1 update, which brought numerous fixes along with it, delivered some problems as well. We also want to keep those of you informed about it, especially you iPad users on the iOS 7 update that are thinking about making the switch to Apple's brand new operating system.
With current and prospective iOS 8.1.1 users in mind, here, we take a look at the iOS 8.1.1 update for iPad and detail what we think constitute the most important things you need to know about Apple's latest and greatest.
iOS 8.1.1 Impressions: iPad
The first thing that you iPad users need to know is that you do not need to install the iOS 8.1.1 update right now. We see too many iPhone and iPad users, even seasoned ones, rush to install Apple's new updates just because they are new. This isn't smart. Smaller updates like iOS 8.1.1 might be small but they can have a profound effect on the stability of your tablet. We've outlined some reasons why you might want to avoid iOS 8.1.1 right now.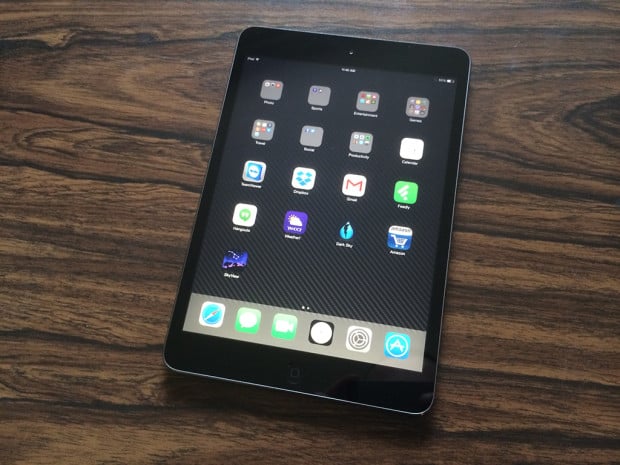 For those that need a little more than that, we've gone into detail for three of Apple's key iOS 8 powered iPads. If you want or need some detailed advice before installing the iOS 8.1.1 update, we suggest taking a look at those before you install. Note, full reviews for all of these devices are on their way soon. These are just impressions.
500MB of Storage
iPad owners also need to know that iOS 8.1.1 seems to gift back 500MB of storage space. It seems that the update does the same for the iPhone but we can confirm that it does free up space on the iPad. We're not sure how or why Apple did this but we're not complaining. And we doubt those with 16GB iPads are complaining either.
16GB isn't a whole lot of space on an iPad, especially if you download games and other content, so an extra 500MB is going to go a long way for a lot of people. It's one of the reasons why you might want to consider installing iOS 8.1.1 right now. Our hope is that this wasn't a mistake and that this free storage is going to stick. We're confident that it will.
iOS 8.1.1 on iPad 2
You should know that the iOS 8.1.1 update is working out well for about 90% of the iPad 2 owners that we've spoken to. There's always a few rotten eggs when it comes to iOS updates and we never see a 100% success rate so that number isn't too surprising. We are hearing a ton of good things though and that's huge for iPad 2 users.
This is the fourth iOS update for the iPad 2, something that we never envisioned seeing four years ago, and the fact that Apple's still churning out updates to this device is a testament to the company's engineers and to the success of the iPad 2. This is a device that's still in the hands of a lot of people, many of whom are appreciative that the company is still focused in on improving it.
Now, a word of caution. We highly recommend doing some research before installing the iOS 8.1.1 update, especially if everything is golden on iOS 8.1 or below. The last thing you want to do is get stuck on an update that's bad for your device and your experience. If you're doing fine, wait for the iOS 8.1.1 smoke to settle and then make a decision.
iOS 8.1.1 Problems & Fixes
As we push away from the iOS 8.1.1 release date, iOS 8.1.1 problems have started to emerge for iPad users. While we aren't seeing the same volume of complaints that we saw with iOS 8.1 and iOS 8.0, there are still a number of users suffering from an array of issues. We detailed some of those issues in an earlier post but if you want to get a sense, head to Apple's discussion forums for iPad. There are a ton of people having problems.
What we've also done is provide some fixes for common iOS 8.1.1 problems. These fixes aren't guaranteed to work but they are worth a shot if you're unable to find a solution. Many of these fixes have worked out for iPad users in the past.
Know that you're probably going to have to rely on these fixes for the time being. iOS 8.2 is still in beta and there's no guarantee that Apple's going to push out an iOS 8.1.2 update for iPad anytime in the near future. iOS 8.1.1 seems to be pretty stable at this point so there's no rush.
iOS 8 Jailbreak
Finally, it's worth noting that you iPad users that want to jailbreak iOS 8 can still do so for a limited time by making the move to the iOS 8.1 update. The Pangu iOS 8 jailbreak supports iOS 8.1 but it does not support iOS 8.1.1 which means that moving to the iOS 8.1 update is going to be crucial for many users out there, especially those of you jailbroken on iOS 7. This way, you get iOS 8's features and a jailbreak.
It's still not clear if the developers behind Pangu are going to deliver a jailbreak for iOS 8.1.1 so at this point, this is the only way you're going to get iOS 8's features to go with a jailbreak. There is a time limit though so you'll need to act fast.