iOS 8.1.1 iPad Reviews: Is It Worth Installing Now?
Two weeks ago, Apple released its iOS 8.1.1 update for iPhone and iPad, its latest upgrade in a long line of upgrades to the iOS 8 operating system. With iOS 8.1.1 problems continuing to swirl, we want to revisit Apple's iOS 8.1.1 iPad update on several devices and take a look at how the software is performing at the two week mark. This is our iOS 8.1.1 review for iPad, two weeks later.
Back in September, Apple finally pushed out its new update for iPhone and iPad, an operating system that it dubbed iOS 8.0. The iOS 8 update doesn't deliver the massive overhaul that arrived on board last year's iOS 7 update but it still brings some important new features to the table including improved notifications, Apple Pay, changes to iMessage and the Camera app, and more.
Apple's iOS 8 update also delivered bugs and problems to owners of the iPhone and iPad. Over the past two months, Apple's worked to squash those bugs with a series of incremental iOS 8 updates. First, the company pushed out iOS 8.0.1. Next, it was iOS 8.0.2, an update that delivered fixes for iOS 8.0.1 bugs. After that, Apple rolled out iOS 8.1, a much larger update that spent time in its beta program. Earlier this month, after a short stint in beta, Apple pushed out iOS 8.1.1.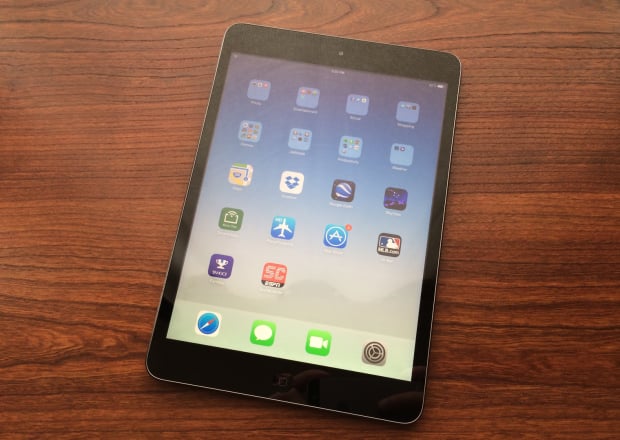 Apple's latest iOS 8 update has been out for two weeks now. And while we've heard lots of good things from iPad users, we've also heard and see some bad things. iOS 8.1.1 problems continue to plague iPad users, something that's caused many iPad Air, iPad mini, and iPad 3 users to ask questions about the performance of Apple's latest piece of software.
We've taken a deep dive into this incremental update and today, we return to the iOS 8.1.1 update for three of Apple's iPads, the iPad Air, the iPad mini 2 and the iPad 3. Today, we take a look at the update at the two week mark in an effort to spark discussion and get proper feedback to those of you still lingering on iOS 8.1 or below.
iOS 8.1.1 Review: iPad
In the last two weeks, I've spent a ton of time with iOS 8.1.1 on iPad Air and iPad mini 2. I use both regularly. My fellow editor Josh Smith has been using the iOS 8.1.1 update on the iPad 3 and I'm going to be compiling his thoughts on the update here.
Before getting into this detailed review and my impressions over an extended period of time, I should note that mileage is going to vary from device to device, person to person. That is to say, I probably don't have the same applications installed and there's a chance that I use Google Chrome, play more games, and use my home screen more than you do. So, consider this a general guide as you try to decide whether iOS 8.1.1 is worth installing on your iPad.
Apps
App developers have been working hard at getting their applications updated with iOS 8 compatibility and bug fixes for initial hiccups. That hard work has translated well to the screen because applications are working beautifully across all three devices. Over the past two weeks, I've yet to encounter a single issue with any of my important applications.
This is actually a little better than my experience on the iPhone. There, I've seen a couple of different issues. On the iPad, everything has been flawless. It's worth noting that Josh says that he's yet to stumble into any issues on the iPad 3 either. That's big for an aging device like the iPad 3.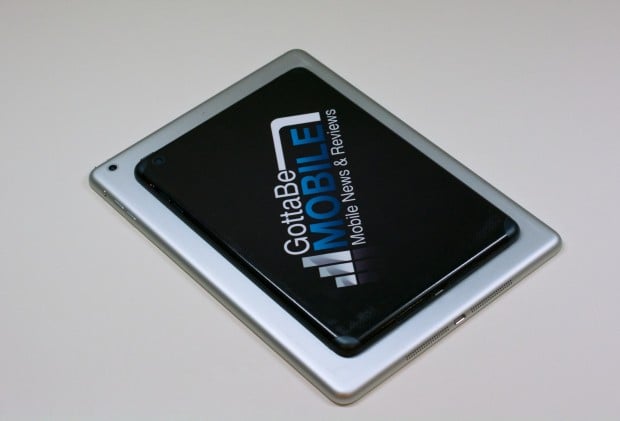 At this point, if you're on iOS 8.1.1 or below and you're seeing crashes on your iPad, you'll want to think about updating your applications to the latest version. I've seen virtually all of my key apps get updated with iOS 8 support in the past few months and it's that support that could alleviate some of the issues that you've been having.
If you've updated to the latest bug fix update and you're still encountering issues on iOS 8.1.1 or below, you might want to think about passing along some feedback to the developer so that it can get the problems resolved in a timely manner.
iOS 8.1.1 Battery Life
iOS 8.1.1 battery life on the iPad Air, iPad mini 2 and iPad 3 is still excellent two weeks later. All three devices are still able to pull down more than a full day, even when using a mixture of LTE and Wi-Fi. This is what we, and most of you, have come to expect from these tablets and it's nice to see iOS 8.1.1 continue on that tradition.
To get a little more specific, we're not seeing any abnormal battery drain, not even on the iPad 3. The devices all charge relatively quickly and all three of them still hold a solid standby charge, important for a device like the iPad. Battery life on all three devices is the same as it was in iOS 8.1 and it's about the same as it was in iOS 7.1.2 and below.
If you are noticing issues after the upgrade, my guess is that an app is behaving badly or you're not managing your device properly. I highly suggest taking a look at some of our iOS 8.1.1 battery life fixes so that you can get better battery life on your iPad. Those fixes and tips apply to Apple's iOS 8.1 update and below as well.
Connectivity
Bluetooth, Wi-Fi and LTE (iPad mini 2) are all working as advertised after two weeks with iOS 8.1.1 on board. Wi-Fi is still holding up well across the board, Bluetooth on all three is able to connect to speakers and in the car, and AT&T's LTE network is still delivering excellent speed on the iPad mini 2. We simply haven't experienced any hiccups with these.
If you do run into these issues in iOS 8.1.1 or another version of iOS, be sure to check out our list of possible fixes before throwing the tablet against the wall. You also might want to consider upgrading your router if you're consistently having problems with Wi-Fi. Newer devices and new iOS updates have been known to present difficulties for those with older routers.
Bugs & Issues
I've run into an assortment of iOS 8.1.1 issues on the iPhone. So have my colleagues. Oddly enough, we haven't run into the same issues on the iPad. The iOS 8 experience on the iPad has been far more stable from a bug standpoint. That goes for the iPad Air, iPad mini 2 and the iPad 3. We expected to encounter some bugs on the third-gen iPad given its age but the experience has been the opposite. Flawless.
Now just because we're not seeing issues inside iOS 8.1.1 doesn't mean that they're not there. What it does signal to us though is that many of the issues are isolated and limited. If there were widespread bugs on board iOS 8.1.1, we probably would have noticed them over the past two weeks. Hero level issues typically jump out after 14 days of use.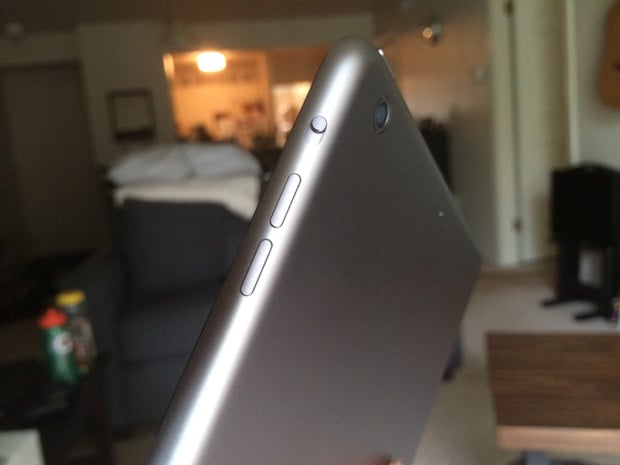 iOS bugs do have a habit of showing up late on both iPhone and iPad so it's possible that Josh and I will run into something in the weeks ahead of the iOS 8.2 update. For the moment though, iOS 8.1.1 appears to be a very stable update and that's exactly what you want from an incremental iOS update for aging devices like the iPad Air, iPad mini 2 and iPad 3.
If you do happen to notice a bug, let us know. Or better yet, have a look at our potential fixes.
Speed
In a word, all three of these iOS 8.1.1 updates are fast. Even the iPad 3 iOS 8.1.1 update is fast. Animations are smooth, transitions are fluid, and we haven't seen any slow down over the past two weeks. It's not too surprising but it's nice nonetheless. Keep in mind, we take good care of our devices. We delete unnecessary files, install the latest software and keep the software clean. If you are experiencing slow down, think about performing some maintenance. It might speed things up.
Is iOS 8.1.1 Worth Installing on iPad?
After two weeks, we can say yes with confidence. Performance across all three of these devices is excellent and we haven't discovered any new bugs on the iPad Air, iPad mini or iPad 3. If you're having issues on iOS 8.1 or below, our advice is to make the move. iOS 8.1.1 is the most stable iOS 8 update that we've used and it should squash at least some of the issues found on older pieces of software.
If you own another version of the iPad, we suggest poking around Apple's discussion forums or an Apple-centric forum for feedback from users. Again, performance can differ from device to device, user to user, so you'll want to do a little bit more research if you're not in possession of an iPad Air (first-gen), iPad mini 2, or iPad 3.