iOS 8.1.1 on iPhone 5 Review: Is It Worth Installing Now?
Its been two weeks since Apple released the iOS 8.1.1 update, its latest in a long line of upgrades to the iOS 8 operating system. With iOS 8.1.1 problems continuing to swirl, we want to revisit Apple's iOS 8.1.1 iPhone 5 update and take a look at how the software is performing at the two week mark. This is our iOS 8.1.1 review for iPhone 5, two weeks later.
In September, Apple rolled out its brand new update for iPhone and iPad, an operating system that it dubbed iOS 8.0. The new iOS 8 doesn't deliver the massive overhaul that arrived with last year's iOS 7 update but it still brings some important new features to the table including improved notifications, Apple Pay, changes to iMessage and the Camera app, a new keyboard, and more.
Like any software update, the iOS 8 update delivered bugs and problems to owners of the iPhone and iPad. Over the past two months, Apple's worked to iron out those kinks with a series of incremental iOS 8 updates. First, the company pushed out iOS 8.0.1. Next, it was iOS 8.0.2, an update that delivered fixes for iOS 8.0.1 bugs. After that, Apple rolled out iOS 8.1, a much larger update that spent time in its beta program. Earlier this month, after a short stint in beta, Apple pushed out iOS 8.1.1.
Apple's latest iOS 8 update has been out for two weeks now. And while we've heard lots of good things from iPhone users, we've also heard and see some bad things. iOS 8.1.1 problems continue to plague iPhone users, something that's caused many iPhone 5 users to ask questions about the performance of Apple's latest piece of software.
We've taken a deep dive into this incremental update and today, we return to the iOS 8.1.1 update for iPhone 5, a big update to Apple's aging former flagship. Today, we take a look at the update at the two week mark in an effort to spark discussion and get proper feedback to those of you still lingering on iOS 8.1 or below.
iOS 8.1.1 Review: iPhone 5
In the last two weeks, I've spent a ton of time with iOS 8.1.1 on iPhone 5. The iPhone 5 is no longer my daily driver but I've carried it around with me for the sake of review. Before getting into this detailed review and my impressions over an extended period of time, I should note that mileage is going to vary from device to device, person to person. That is to say, I probably don't have the same applications installed and there's a chance that I use Google Chrome, play more games, and use my home screen more than you do. So, consider this a general guide as you try to decide whether iOS 8.1.1 is worth installing on your iPhone 5.
Apps
App performance has been consistently good throughout the transition from iOS 7 to iOS 8. App developers have made things very easy on owners of the iPhone thanks to their work on compatibility updates and bug fixes. My 50 or so apps on the iPhone 5 have all been performing at a high level in the weeks since the iOS 8.1.1 release and that's a testament to the work that developers put in both before and after the iOS 8.1.1 release.
In the past two weeks, I've seen a few Google Chrome crashes (nothing new), some sluggishness out of the Facebook application, and a few lockups with the official Twitter application but they have not been very frequent. I can count them all on two hands. That, in my eyes, is very stable for a device that's going on three years old.
At this point, if you're on iOS 8.1.1 or below and you're seeing crashes on your iPhone 5, you'll want to think about updating your applications to the latest version. Developers have been very active on the App Store and I've seen virtually all of my key apps get updated with iOS 8 support in the past few months. In other words, if you update your applications, there's a good chance that you'll squash problems that you've been having.
If you've updated and you're still encountering issues on iOS 8.1.1 or below, you might want to think about passing along some feedback to the developer so that it can get the problems resolved in a timely manner.
iOS 8.1.1 Battery Life
Battery life is essential to any iPhone, not just an aging former flagship like the iPhone 5. There is, however, a sense of greater importance for older devices from those who own them. People don't want to mess up a good thing and iOS 7 treated the iPhone 5 very well. Newer updates have, in the past, wrecked havoc on older iPhones which is why it's nice to see iOS 8.1.1 treat the iPhone 5 so well.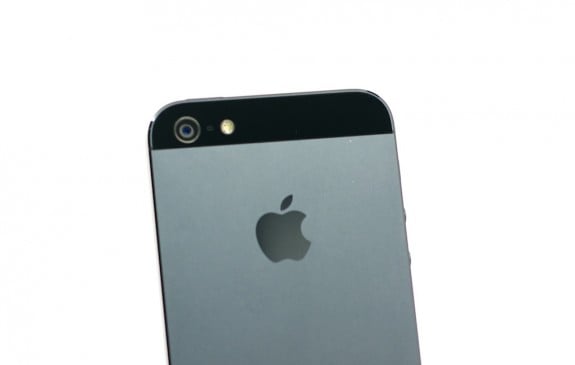 While I've heard about iPhone 5 battery life issues with iOS 8.1.1, I haven't seen any myself. I'm still able to get a full day or so out of the iPhone 5 when using a combination of Wi-Fi and LTE. I get more when LTE is cut out of the picture. It's about the same as I got with iOS 7.1.2 on board. It's holding a solid charge and I haven't experienced any abnormalities in the past two weeks. Status quo.
If you are noticing issues after the upgrade, my guess is that an app is behaving badly or you're not managing your device properly. I highly suggest taking a look at some of our iOS 8.1.1 battery life fixes so that you can get better battery life on your iPhone 5. Those fixes and tips apply to Apple's iOS 8.1 update and below as well.
Connectivity
Over the past two weeks, I've yet to encounter any issues with AT&T LTE, Wi-Fi, or Bluetooth. These continue to be problematic for some iPhone 5 users on iOS 8 but I've yet to encounter any issues in the weeks after the iOS 8.1.1 upgrade.
Wi-Fi is still holding up strong on both public and private connections. Bluetooth connects to both my Bluetooth speakers and to a Toyota Prius. And AT&T's LTE network has delivered strong speeds over the course of two weeks without any abnormal drops in speed or reliability.
If you do run into these issues in iOS 8.1.1 or another version of iOS, be sure to check out our list of possible fixes before throwing the device against the wall. You also might want to consider upgrading your router if you're consistently having problems with Wi-Fi. Newer devices and new iOS updates have been known to present difficulties for those with older routers.
Bugs & Issues
You'd think that a device that's now more than two years old would get hammered by a new update like iOS 8. Older devices tend to get the brunt of iOS issues. And that's why it's so surprising to see the iPhone 5 perform so well, from a stability standpoint. Over the past two weeks, I've yet to encounter any memorable bugs on the iPhone 5.
The issues that I experienced immediately after the move to iOS 8.0 have all been squashed by one iOS 8 update or another and iOS 8.1.1, at least for me, is the most stable version of iOS 8 yet. At least in terms of bugs. If there are bugs on board iOS 8.1.1, I haven't noticed them and my hope is that that experience remains consistent as time moves forward.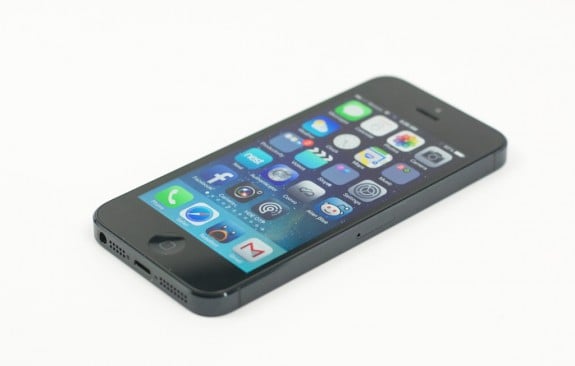 Just because I'm not seeing them doesn't mean that there aren't any bugs on board iOS 8.1.1. What it does mean though is that many of the issues are isolated and limited. If there were widespread bugs on board iOS 8.1.1, I would have noticed them over the past two weeks. Hero level issues typically jump out after 14 days of use. I know, I've owned the iPhone 5 since the day it came out.
iOS bugs do have a habit of showing up late so it's possible that I'll run into something in the weeks ahead of the iOS 8.2 update. For the moment though, iOS 8.1.1 appears to be a very stable update and that's exactly what you want from an incremental iOS update.
If you do happen to notice a bug, let us know. Or better yet, have a look at our potential fixes.
Speed
In my early review of iOS 8.1 for iPhone 5, I noted that the software was sluggish and slow compared to iOS 8.0.2, iOS 8.0 and more importantly, iOS 7.1.2. iOS 7.1 was extremely fast, extremely fluid on this smartphone. In the days after the iOS 8.1.1 release, I noted that iOS 8.1.1 did nothing to improve upon the software's speed.
iOS 8.1.1 still isn't as fast as iOS 7.1.2 but the software's stabilized over the past week or so. It's not blazing fast like the iPhone 6 but it's settled to the point where it's usable. iOS 8.1, at least on my iPhone 5, was a disaster and it pushed me away from the device. iOS 8.1.1 is still a bit sluggish for my liking, transitions and animations are still clunky, but it's better than it was a week ago.
Is iOS 8.1.1 Worth Installing on iPhone 5?
Yes, if you're having issues on iOS 8.1 or below. iOS 8.1.1 tackles some of the lingering iOS 8 bugs. It also keeps up the solid performance in key areas like battery life, connectivity and apps.
No, if you're not having issues and you're getting a smooth experience from the user interface. The iOS 8.1.1 update is solid from a bug standpoint but it's the drop in speed that makes it hard to recommend. If I was still on iOS 7.1.2, I'd wait for Apple's upcoming iOS 8.2 update to arrive. There's a good chance it will help.

As an Amazon Associate I earn from qualifying purchases.