iOS 8.1.1 Jailbreak: Is it Worth Installing?
Apple released its iOS 8.1.1 update last month as a minor update to the iPhone and iPad, but it also patched up the Pangu iOS 8 jailbreak. However, a new jailbreak has been released by TaiG that works with iOS 8.1.1, but is it worth installing?
We've been waiting on the iOS 8.1.1 update ever since iOS 8 released, and it has finally arrived, coming with a handful of bug fixes and performance improvements for the older iPhone 4s and the iPad 2.
The iPhone 4s and the iPad 2 are two devices that have seen degraded performance with iOS 8, but this new update will fix many of these problems that users have been having with the older devices. The iPhone 4s and the iPad 2 are the two oldest devices that support iOS 8.
Many owners of older iPhones have been reporting slowdowns ever since updating to iOS 8, mostly because the latest version of Apple's mobile operating system is aimed at newer devices. The iPhone 4s is the oldest iPhone that iOS 8 supports, so it's no surprise that users who have this phone are complaining about performance, as it was just like this last year when iOS 7 was released for the iPhone 4.
As for newer iOS devices, iOS 8.1.1 isn't as a critical update as it is for the iPhone 4s and the iPad 2, but it obviously won't hurt to install it on your newer iPhone or iPad anyway. However, what should you do if you're already jailbroken on iOS 8.1.0?
Updating Your Jailbroken Device
Updating your iPhone or iPad is really easy to do, as you can either do it over-the-air in Settings, or through iTunes. However, when your device is jailbroken, it's not as easy.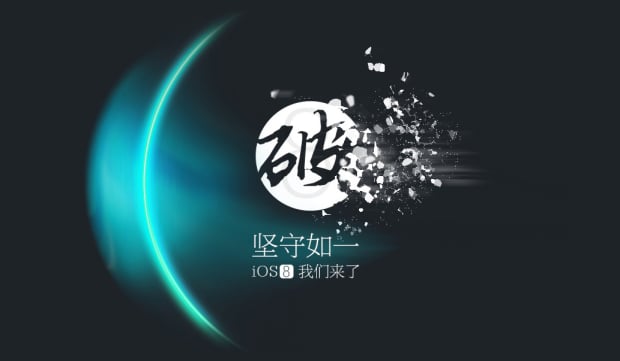 With a jailbroken iPhone or iPad, updating to a newer version of iOS isn't as easy as it is with a non-jailbroken device. You simply just can't open iTunes and update to iOS 8.1.1. Instead, you have to restore your iPhone or iPad in order to get rid of the jailbreak first. Then, you update your device to the latest version of iOS, and from there, you re-jailbreak your iPhone or iPad.
With that said, it's probably not worth it to go through all that hassle for such a minor update, especially if you have a newer iPhone or iPad that won't benefit from many of new fixes and improvements in iOS 8.1.1. That's why we recommend staying put on iOS 8.1.0 if you're already jailbroken.
However, if your iPhone or iPad isn't already jailbroken, now is the perfect time to update iOS to iOS 8.1.1. Then after you update, you can install the iOS 8.1.1 jailbreak.
iOS 8.1.1 Jailbreak Is Stable
Another question you might be pondering is whether or not the newly-released iOS 8.1.1 jailbreak is stable, but many users have chimed in saying that it definitely is.
Browsing through the /r/Jailbreak subreddit on Reddit doesn't bring up any big iOS 8.1.1 jailbreak problems, and the over 400 comments in the initial announcement post in the subreddit point to almost all positive feedback from those who installed it on day one.
Of course, we understand if you're wary, as trying out new software can always be risky, but jailbreaks are getting to the point where they're pretty much stable on release day, with the original iOS 8 jailbreak from Pangu being an exception to this.
Pangu released the iOS 8 jailbreak last month. It's the same dev team who was responsible for the iOS 7.1 jailbreak that released earlier this year, and it essentially came out of nowhere. Now they're back with an iOS 8-iOS 8.1 jailbreak, which experienced a bit of a buggy launch.
For starters, the jailbreak didn't have Cydia included yet, simply because it was not fully ready for iOS 8, but Saurik (the active developer for Cydia) was quickly working on an update, and while there's still a few kinks to work out, Cydia finally works with the iOS 8 jailbreak.
Furthermore, the jailbreak was only compatible on Windows, with an OS X version coming later, which was the same when Pangu released the iOS 7.1 jailbreak earlier this year.
If you want to jailbreak your iOS 8.1.1 device, we have a handy guide that takes you through the process.

As an Amazon Associate I earn from qualifying purchases.