iOS 8.1.1 Release: What Not to Expect
Earlier this week, Apple released a surprise iOS 8.1.1 update into its beta program ahead of a public release for iOS 8 users around the world. With an iOS 8.1.1 update release now confirmed for iPhone and iPad users, we want to take a look at what iPhone, iPad and iPod touch shouldn't expect from Apple's next iOS 8 update.
Earlier this year, Apple released its iOS 8.1 update into the beta program. For several weeks Apple, and its developer partners, poked and prodded the update ahead of its highly anticipated public release date. In mid-October, Apple took the stage and confirmed an October release for the iOS 8.1 upgrade for iPhone, iPad and iPod touch.
Several weeks ago, Apple's iOS 8.1 update rolled out to iPhone, iPad and iPod touch users all over the globe. While iOS 8.1 fixed some of the initial iOS 8 problems affecting iPhone and iPad users, the iOS 8.1 update failed to tackle all of the annoying problems that emerged in September's iOS 8.0 update leaving some iPhone and iPad users looking for relief.
While we've provided some common fixes for iOS 8.1 problems, many users are hoping for permanent fixes from Apple. While those are never guaranteed, this week's iOS 8.1.1 release into the company's beta program is certainly good news for those dealing with frustrating iOS 8 problems.
The next iOS 8 update is now in Apple's beta program and it's dubbed iOS 8.1.1. The release came as a bit of a surprise given that betas are typically reserved for much larger updates. Smaller bug fixes are typically rolled out without any developer testing. It's not clear what pushed Apple to change its policy though iOS 8 problems, and iOS 8 updates (iOS 8.0.1 was a disaster), have wrecked havoc on some devices. Perhaps, Apple is just playing it safe.
With the iOS 8.1.1 release on the horizon, we want to take a look at what we do not expect from the iOS 8.1.1 release from iPhone, iPad and iPod touch. Here, we blend what we already know with stuff that we think we know to give iPhone and iPad users an educated outlook on their next iOS 8 update, an update that will almost certainly be iOS 8.1.1.
No Official iOS 8.1.1 Announcement
Do not expect Apple to host some kind of special event to announce the iOS 8.1.1 release date and release. Do not expect the company to issue any statements regarding its release date. iPhone and iPad users will almost certainly fly into its release blindly. Just because it's in the beta program doesn't mean it's going to get any special treatment. This is a bug fixer and a small bug fixer at that.
iOS 8.1.1 Release Date in 2015
Do not expect the iOS 8.1.1 release date to arrive in 2015. In fact, we don't expect its release to come anywhere close to the end of the year. We would be shocked if the update did not roll out sometime in the next four to five weeks. December is one of the slowest months of the year due to vacation time and holidays and our guess is that Apple will want to get this update out before all that kicks off in mid-December.
It's also worth pointing out that iOS 8.1 was only in the beta for a few weeks before its release. iOS 8.1 was, and is, a much larger update than iOS 8.1.1 so we don't expect the iOS 8.1.1 update to spend too much time in testing. We wouldn't expect the release of iOS 8.1.1 to take a long. So if you're dealing with iOS 8 issues, hang in there.
Performance Increases for Everyone
The iOS 8.1.1 touts performance enhancements for the iPhone 4s and iPad 2. And while many users will almost certainly see some benefits after the iOS 8.1.1 update, we don't expect the update to completely solve performance issues for everyone.
Apple's iOS change logs promise a lot of things. iOS 7.1, for instance, promised huge improvements for older devices. And while it delivered for some people, owners of some older devices only noticeable marginal changes and in some cases, none at all. In the case of the iOS 8.1 change log, it promised a fix for landscape problems. Landscape problems still exist for some users in iOS 8.1.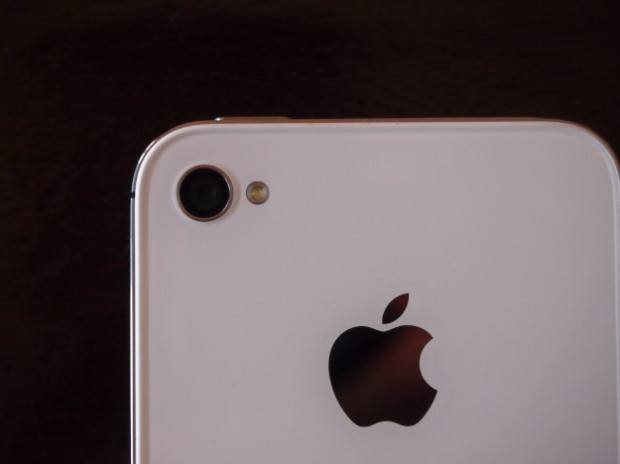 There's no doubt in our mind that iOS 8.1.1 will get to the bottom of performance issues on older devices running iOS 8. In fact, we wouldn't be shocked if an overwhelming majority saw some improvements on day one. However, we don't expect every single user of every single device to experience night and day performance improvements after this update. If you're experiencing issues, don't go into the release expecting a cure-all.
Tons of iOS 8 App Problems
Do not expect iOS 8.1.1 to break a ton of applications on release day. Apple, and its developer partners, have done a great job of an ensuring smooth transitions from iOS 8 update to iOS 8 update and we've only seen a few hiccups here and there. For the most part, app developers have been diligent about getting iOS 8 bug fixes out and that's translated into outstanding performance across key applications.
With the iOS 8.1.1 in beta and in the hands of developers, we imagine that iOS 8.1.1 is going to work very well apps on iPhones, iPads and iPod touches. Betas usually help iron out issues and we're betting on a smooth app experience on day one and beyond. Just remember to keep those applications updated, the bug fixes and compatibility updates are must installs.
No Need to Be Prepared
While iOS 8.1.1 should be a smaller update aimed at delivering bug fixes for iOS 8 problems, don't expect to be able to get away with not preparing for its arrival. The rules that we detailed of the iOS 8.1 release still apply.
The more prepared you are, the better off you'll be post update. Those that prepare their device for an update's arrival typically don't have as many issues going forward.
Widespread Installation Issues
We do not expect to see the same widespread installation issues that plagued the iOS 8.0 upgrade. Apple's servers typically get slammed on the release day for  major iOS updates but rarely, if ever, do they get slammed during the release of an incremental iOS update like iOS 8.1.1.
These kinds of updates are typically smooth sailing for iPhone and iPad users. Even iOS 8.1′s installation process was pretty reasonable and it was a much bigger, far more publicized upgrade.
iOS 8.1.1 should be a pretty substantial update  for iOS 8.1 users and it should get a ton of attention from those currently on iOS 8 but it's not on the same level as iOS 8.0 in terms of popularity and size and thus, we don't expect iPhone and iPad users to have much difficulty on release day.
iOS 8.1.1 Surprises
Do not expect any iOS 8.1.1 surprises. What we mean by that is, don't expect Apple to keep iOS 8.1.1 features out of view during the beta. Don't expect Apple to release the update on a weekend or in the evening in the United States. Don't expect to fix every singe bug. Don't expect the update to be perfect. This should be your standard, incremental Apple iOS update release.

This article may contain affiliate links. Click here for more details.