iOS 8.1.1 Update: What Users Can Expect Now
Apple's iOS 8.1.1 is here and many iPhone and iPad users have chosen to install it in the days after its release. With iOS 8.1.1 problems swirling and iPhone and iPad users wondering about what comes next, we want to take a look into our crystal ball and make some bold predictions about the future for those currently on iOS 8.1.1 and below.
Back in September, Apple rolled out its brand new update for iPhone and iPad, an operating system that it dubbed iOS 8.0. The new iOS 8 doesn't deliver the massive overhaul that arrived with last year's iOS 7 update but it still brings some important new features to the table including improved notifications, Apple Pay, changes to iMessage and the Camera app, a new keyboard, and more.
Like any software update, the iOS 8 update delivered bugs and problems to owners of the iPhone and iPad. Over the past two months, Apple's worked to iron out those kinks with a series of incremental iOS 8 updates. First, the company pushed out iOS 8.0.1. Next, it was iOS 8.0.2, an update that delivered fixes for iOS 8.0.1 bugs. After that, Apple rolled out iOS 8.1, a much larger update that spent time in its beta program. Earlier this month, after a short stint in beta, Apple pushed out iOS 8.1.1.
Apple's latest iOS 8 update, like the iOS 8 updates before it, delivers bug fixes for iOS 8 problems. It also comes with self-proclaimed performance enhancements for the iPhone 4s and the iPad 2. While there are benefits, the iOS 8.1.1 update also delivered a number of problems for iPhone and iPad users around the world.
Those experiencing issues are wondering about their future. Some of the more prominent questions we get from iOS 8.1.1 users are about bug fixers and iOS 8.2. While we don't have all of the answers, Apple does a great job of shrouding its iOS updates in secrecy, we do have years of experience and a long history of updates to draw from.
Today, we want to help set the expectations of iOS 8.1.1 users going forward as we make some bold predictions regarding the future of Apple's iOS 8 operating system.
More iOS 8.1.1 Problems to Emerge
Expect more iOS 8.1.1 problems to emerge in the days, weeks and perhaps months after the iOS 8.1.1 release as more iPhone and iPad users install the new software. We fully expect these problems to remain isolated to certain people on certain devices. Larger, system-wide problems typically reveal themselves in the immediate aftermath of an update.
While there's no way to guarantee that you don't run into issues, you can do some preparation for the iOS 8.1.1 update, preparation that could help to mitigate post-release problems on your iPhone, iPad or iPad touch. We've outlined several helpful tips that will help those of you still sitting on iOS 8.1 or below. We highly recommend checking these tips out if you're on iOS 7.1.2 or below.
The move to iOS 8 is going to be a big one and you'll absolutely want to take precaution against installation issues and potential bugs that might emerge in the wake of your decision.
The Need to Depend on Third Party Fixes
Despite the issues, we do not expect another iOS 8 release to be imminent. We haven't seen any rumors and we haven't seen an uptick in our analytics, something that usually happens when Apple's out testing software ahead of a public release. We may not see another iOS 8 update roll out until Apple pushes the iOS 8.2 update that's in its beta program.
What this means is that you should not expect Apple to fix your iOS 8.1.1 problems in the immediate future. You'll probably need to depend on third party fixes from us and strangers that own an iPhone or iPad. We've put together a list of common iOS 8.1.1 problems but those with smaller issues are going to need to depend on the community for help.
iOS 8.1.1 Bug Fix Update At Some Point
We do expect Apple to roll out a fix for iOS 8.1.1 and lingering iOS 8 problems at some point in the future be it iOS 8.2 or something else. Again, we don't expect that release to be right around the corner, given the stability of iOS 8.1.1 and given the fact that its engineers are probably taking time off for the upcoming holidays.
Now, do not expect this update to fix every single iOS 8.1.1 problem or lingering iOS 8 problem. Apple's bug fixers almost always fix some of the bigger noticeable issues but fail to correct every single issue. It's a task that's probably next to impossible given how many iPhones and iPads there are out there in the world.
So, if you're dealing with iOS 8.1.1 issues, expect Apple to deliver a bug fix update for you in the future but don't expect it to confirm that update well in advance. If you do get a confirmation, it will be for iOS 8.2 alongside the Apple Watch sometime this spring.
More iOS 8.2 Betas
Speaking of iOS 8.2, its first beta is out. If you have a developer account, you can get Apple's next big iOS 8 update on board your iPhone or iPad right now. The update is geared toward the Apple Watch but we fully expect Apple to build on top of its current features ahead of the public release.
We expect to see at least one more iOS 8.2 beta before Apple's ready to get this software out to the public. It would be rare for an update to pass through the beta process with just one beta release. iOS 8.1.1 had just one beta but iOS 8.1.1 was, and is, a tiny incremental upgrade. iOS 8.2 will likely be tied into a major hardware release and thus, it needs more time.
iOS 8.2 could be the bug fix update that some of you iOS 8.1.1 users are waiting for. The update is likely several weeks away though so you'll want to hunt for fixes right now if you truly need them.
iOS 8 Jailbreak Work to Continue
The TaiG jailbreak for iOS 8.1.1 has been released for iOS 8.1.1 which means that those who made the move to iOS 8.1.1 can safely jailbreak their device. The release is a little bit odd given that iOS 8.1.1 is only a few weeks old and given that iOS 8.2 is currently in the beta process but it's here and it's available to iOS 8.1.1 users right now.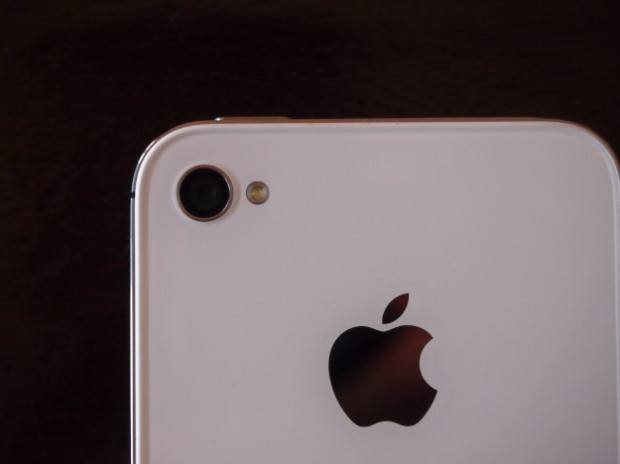 We expect Apple to patch this jailbreak up, probably with iOS 8.2, but you should expect jailbreak releases to continue in the future. The market is still lucrative and it's clear that development teams are racing each other to release. We also expect developers to continue working to deliver content to those that are jailbroken on iOS 8.
We just saw the release of the popular Winterboard theme for iOS 8. While this release does offer some changes for iOS 7 users, it's focus is on iPhone and iPad users on iOS 8.

As an Amazon Associate I earn from qualifying purchases.