iOS 8.1.2 for iPhone & iPad: 5 Things to Know This Week
Apple's iOS 8.1.2 update is the most current version of iOS 8 for iPhone and iPad though that may not be the case for long. Today, we want to take a look at what you need to know this week about Apple's iOS 8.1.2 update, an update that's seen new details and potential successors emerge as we push further into 2015.
Since September, Apple's released a number of iOS 8 updates for iPhone and iPad. Most of these updates have been small bug fix updates aimed at tackling linger iOS 8 problems. Others, the iOS 8.1 update in particular, have delivered much deeper change logs adding fixes and new features to Apple's current operating system.
Apple's iOS 8.1.2 serves as the company's most recent version of iOS 8. The update, a tiny bug fix that arrived for all iOS 8 compatible iPhones and iPads, arrived back at the tail end of last year and for weeks has ruled as the company's current and perhaps most stable version. It's also an update that remains firmly in the minds of iPhone and iPad users around the world thanks to problems and thanks to the evolving landscape.
While iOS 8.1.2 was a small update, its had a profound impact on the performance of iPhones and iPads all over the world. Some users are reporting good experiences with the latest update, others are dealing with new iOS 8 problems on top of the lingering issues Apple's failed to fix. It's an update that's no longer new but it's still one worth discussing.
Today, we want to take another look at iOS 8.1.2 in an effort to provide current, and future, users with an updated look at how the iOS 8.1.2 update stands right now. We've seen a number of interesting developments take place in recent days, developments that we think iPhone and iPad users should be aware of this week. Here's what you need to know right now.
iOS 8.1.2 Review Update
We've been using the iOS 8.1.2 update on a number of iPhones and iPads since its release back in November. We've been using it extensively in the weeks since its launch and we've offered a ton of feedback on its performance, its problems, and more. Today, we're going to provide some more feedback on how the iOS 8.1.2 update is performing weeks after its release. This feedback is aimed at those trying to decide whether to make the jump.
Currently, we have iOS 8.1.2 on the iPhone 6, iPhone 6 Plus, iPhone 5s, iPhone 5, iPad Air 2, iPad Air 1, iPad mini 2, and the iPad 3. We've been using it on a few other devices but we haven't spent enough time with it to provide feedback for those users so we're going to stick with these for now.
After several weeks with iOS 8.1.2 on board we can say, with confidence, that iOS 8.1.2 is solid on all of these devices from a performance standpoint. That is to say that Wi-Fi, battery life, LTE, Bluetooth, and applications including third-party apps are all performing quite well with Apple's current iOS 8 update on board. We haven't noticed any significant drops on these devices and all of them are holding up quite well in all four of these areas.
Speed, meaning the overall fluidity of the OS, is also very solid. Even the iPhone 5's speed issues seem to have dissipated in the weeks since its release. There is still an occasional drop on the aging former flagship but it's in a much better place than it was when iOS 8.1.2 was first released. It's an encouraging step for a device that's still in the hands of thousands, perhaps millions of people around the world.
Still, we advise you to approach the iOS 8.1.2 update with caution, especially if you're thinking about making the move up from iOS 7 or below. That's a huge transition and one that could potentially cause a few headaches. We suggest gathering iOS 8.1.2 feedback from a number of sources, not just us, before making a move. That way, you'll have all of your bases covered.
The consensus here at Gotta Be Mobile though is that iOS 8.1.2, again from a performance standpoint, is the most stable iOS 8 update yet. And that alone makes it worth investigating, especially if you're dealing with iOS 8 problems.
iOS 8.1.2 Problems Remain
It's not a perfect update though. While performance remains solid in key areas like battery life and Wi-Fi, iPhone and iPad users (including us) are still running into various issues and bugs.
If ios 8.1.3 doesn't fix my iPhone 6 orientation problems I'm just taking it in for a replacement. It's out of hand.

— Josh Smith (@Josh_Smith) January 19, 2015
We continue to see landscape problems on the iPhone 6 and iPhone 6 Plus and they've even become more frequent as time's gone on. While there are ways to fix them, there's currently no permanent fix that gets rid of them for good, something that's driving us and other iPhone 6 users mad. Apple still hasn't outlined any fixes for the problem so it's not clear if we're going to see something arrive with the iOS 8 updates that Apple still has in the pipeline.
That's not all. Apple's discussion forums outline a series of iOS 8.1.2 problems affecting various iPhone and iPad users. The forums are full of complaints about problems ranging from the usual array of Wi-Fi issues to abnormal iPhone 6 battery drain to more daunting issues on devices like the iPhone 4s. It's a long list and one that grows by the day.
We don't have the power to force Apple to push a new update but we have outlined a number of fixes for iOS 8.1.2 problems. These fixes aren't guaranteed to work but they are a resource worth remembering if you're looking to upgrade to iOS 8.1.2 and bookmarking if you're already on iOS 8.1.2. We also suggest poking around Apple's forums and the various Apple-centric forums on the web for help.
iOS 8.1.3 Release Imminent?
Help could be on the way. For the past two weeks, we've heard some rumblings about an iOS 8.1.3 update for iPhone and iPad and the thought is that a release is close. We're a bit surprised that Apple didn't release the iOS 8.1.3 update today to disrupt Microsoft's massive event but perhaps the update needed some more time in testing.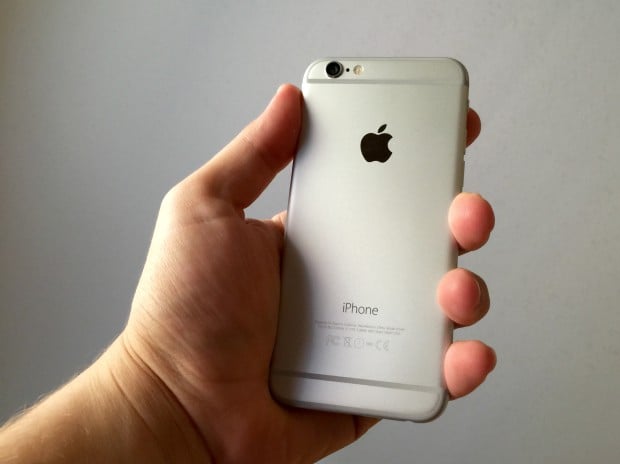 iOS 8.1.3 is thought to be a small bug fix update but it's not clear what's on board. The iOS 8.1.3 release date is thought to be close but with Apple staying silent, there's no way to predict when it might arrive. What we can say though is that all signs point to an imminent release and and iPhone and iPad users would be wise to check for an update around 10AM PST.
For more on iOs 8.1.3, take a look at our latest roundup of details. It will bring iOS 8.1.2 users and those of you thinking about jumping up to iOS 8 up to speed.
iOS 8.2 Release Upcoming
One thing that we do know for sure is that an iOS 8.2 update is on the way. Apple's iOS 8.2 beta is currently being poked and prodded by developers and it recently moved closer to release.
The iOS 8.2 update could alleviate some of these iOS 8.1.2 problems but it appears that the focus will be on delivering support for the company's upcoming Apple Watch. The two are tightly connected and the iOS 8.2 release date is expected to coincide with the arrival of Apple's new hardware. Apple Watch release date rumors put it in March so there's probably a few weeks of waiting left to go.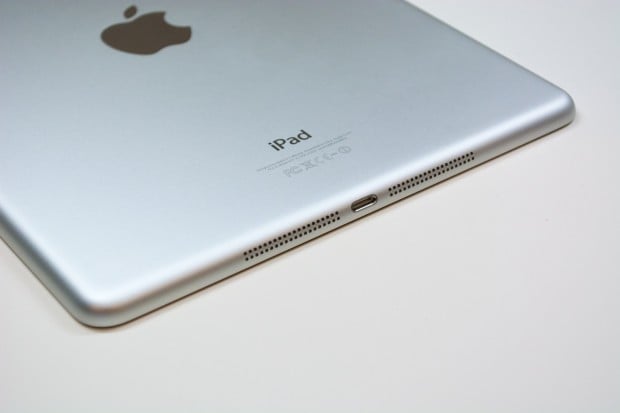 For more on iOs 8.2, take a look at our latest roundup of details. This will bring you up to speed on what you need to know about Apple's second big iOS 8 update, following the iOS 8.1 update that emerged last year.
iOS 8.1.2 Jailbreak Improves
Finally, it's worth noting that the iOS 8.1.2 jailbreak is still available. In fact, it improved in the past week and the iOS 8.1.2 jailbreak is now compatible with Mac OS X. This is a huge development and one that hasn't been publicized. Use the tool at your own risk.
It's still not clear if iOS 8.1.3 will kill off the iOS 8.1.2 jailbreak but given the time between updates, there's a very good chance that Apple will use the update to plug up the exploits used by the developers. If you want the latest iOS 8 software and want to jailbreak, now might be a good time to make the move up to iOS 8.1.2.

As an Amazon Associate I earn from qualifying purchases.