iOS 8.1.2 iPad Air Review: Three Weeks Later
Its been about three weeks since Apple pushed out its current iOS 8 update, iOS 8.1.2. iOS 8.1.2 is a small bug fix update but it's one that's had both a positive and negative effect on iOS 8 powered iPhones and iPads. With that in mind, we want to revisit Apple's iPad Air iOS 8.1.2 update three weeks after the software's release.
Apple's taken a long windy road to get to its current iOS 8.1.2 update. In mid-September, Apple's iOS 8 update pushed out with new features, enhancements and bug fixes. Despite the fixes on board, iOS 8 problems started plaguing owners of the iPhone, iPad and iPod touch almost immediately. This is typical of a major iOS update and we, like many others, expected Apple to push out a bug fix update immediately after iOS 8's release.
Right on cue, Apple pushed out an iOS 8.0.1 update with assorted bug fixes on board though it did not have the intended results. While it did deliver some fixes, it also broke cellular connectivity and Touch ID for some users. These issues forced Apple to quickly go back to the drawing board and a day later, the company conjured up an iOS 8.0.2 update that tackled those problems and delivered the rest of the fixes to those that did not upgrade to iOS 8.0.1.
Despite the arrival of these two updates, complaints about iOS 8 continued and over the past couple of months, Apple's worked hard to squash the remaining iOS 8 problems.
First, the company pushed out a massive iOS 8.1 bug fixer. Then, the company followed that up with an iOS 8.1.1 update that, unlike most smaller updates, went through the beta program. And then, nearly three weeks ago, Apple pushed out iOS 8.1.2, a small bug fixer aimed at countering a problem with iTunes ring tones.
We continue to get bombarded with questions about iOS 8.1.2's stability and questions about its worthiness. In other words, people still want feedback and many others want to know if it's worth the risk. I've spent a solid three weeks with the iOS 8.1.2 iPad Air update and today I want to relay feedback to those of you in need.
iPad Air iOS 8.1.2 Review: Three Weeks Later
From December 9th up to today, I've spent a ton of time with iOS 8.1.2 on iPad Air first-gen. The iPad Air is the tablet that I use every day.
Before getting into this updated review and my impressions, I should note that mileage is going to vary from device to device, person to person. That is to say, I probably don't have the same apps installed and there's a chance that I use Google Chrome, play more games, and use my home screen more than you do. So, consider this a general guide as you try to decide whether iOS 8.1.2 is worth installing on your iPad Air.
Apps
I've been getting solid performance out of all of my key apps including troublemakers like Netflix and Google Chrome. Both of them are performing admirably after the move to iOS 8.1.2. Same goes for my other applications which including apps like Slack, Asana, Gmail, Dark Sky, 80 Days, and Papers, Please. All of games and core apps are working fine.
Now this isn't anything new. I've had a very good app experience post-iOS 8 release. iOS 8.1.2 just picks up where iOS 8.1.1 left off. I haven't seen very many complaints about apps post-iOS 8.1.2 release and most of the iPad Air users I've spoken to, both first and second-gen users, say that their apps are still very stable.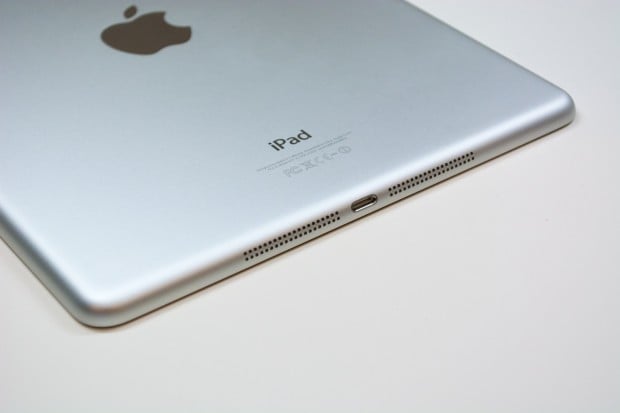 If you are having issues with applications right now with iOS 8.1.2 or some other iOS update on board your iPad Air, my suggestion is to go ahead and install as many bug fix updates as you can. Most of the time, they are going to help. You should also think about switching automatic updates on. In the past, I used to forget to install bug fixers. Now, I don't even have to think about it. The software installs them for me.
iOS 8.1.2 Battery Life
Good battery life is essential on the iPad Air, especially during months like December when many people take it on the go. I am one of those people and I've taken my iPad Air up and down the coast of California this winter. I've used it like a demon and the battery life has held up well. I do not own the LTE model, so I can't speak to LTE drain but what I can tell you is that I've been able to get more than a full day of use out of the slate. Its been beautiful.
The first-gen iPad Air still holds a very solid charge, important given that it's getting up there in age, and I haven't seen any weird drain occur in the three weeks after the iOS 8.1.2 update's release. I also haven't heard many complaints from fellow iPad Air users. There are always some bad apples but the complaints about iOS 8.1.2 have been minimal.
iOS updates like iOS 8.1.2 aren't supposed to bring battery life problems along with them and typically, bad battery life is caused by third-party apps or by users themselves. I've outlined a number of strategies to get better battery life inside iOS 8.1.2 and I recommend taking a look at those tips if you do run into problems after getting the update on board.
Wi-Fi & Bluetooth
Again, I don't own an LTE model so I can't speak to cellular data. But what I can talk about are Bluetooth and Wi-Fi. I use both on a regular basis and I rely on them to get me through the day. Both are performing well in the weeks after the iOS 8.1.2 release and I have nothing negative to report back right now. This is important because I am seeing some Wi-Fi issues on the iPhone 6.
If you're running into problems, take a look at our list of possible fixes. There's no cure-all fix but there's a chance that one of the fixes listed there will alleviate your problems.
Bugs & Issues
iOS 8 on the iPad Air, at least for me, has been nearly bug-free. I haven't stumbled into any large problems and the smaller problems haven't stuck around with any kind of frequency. After three weeks, I'm happy to report that iOS 8.1.2 continues that trend. I haven't seen any major or minor issues pop up on the iPad Air, a great sign as we shift away from its release date.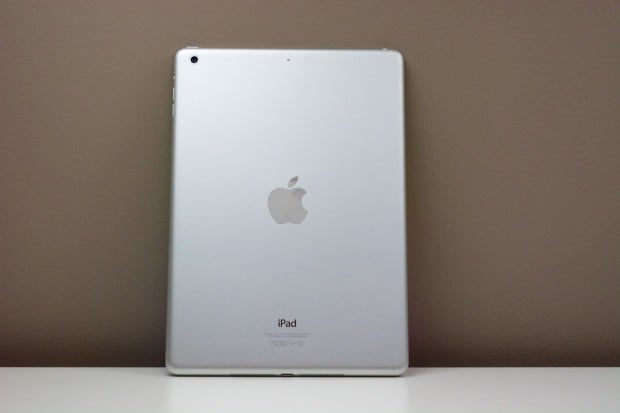 Smaller bugs are a lot harder to catch so it's possible that I'll run into something later on but given my overall experience with iOS 8, I'm confident that iOS 8.1.2 bugs won't spoil the experience on the iPad Air.
Speed
The iPad Air is still very fast. I haven't run into any weird slowdown or sluggishness and the software is still very fast and fluid. This is what I've come to expect from my full-sized tablet and I hope that Apple is able to keep this up with future updates.
Is iOS 8.1.2 for iPad Air Worth It?
For those of you dealing with problems on an older version of iOS 8, the answer is yes. iOS 8.1.2 comes with one specific bug fix but it also comes with the potential to fix other lingering iOS 8 problems.
If you're on iOS 8.1.1 or below and you're not dealing with any issues, proceed with caution. iOS 8.1.2 is a solid update for my iPad Air but that doesn't mean that it's going to agree with yours.
If you're nervous, you can wait a few weeks for iOS 8.2. We might even see Apple push out an iOS 8.1.3 update before the iOS 8.2 release but that remains unconfirmed.

As an Amazon Associate I earn from qualifying purchases.