iOS 8.1.2 Jailbreak Now Available
Apple released the second minor update to iOS 8.1 yesterday, coming with the usual bug fixes, and the TaiG dev team has been quick on the draw, updating their jailbreak to work with iOS 8.1.2.
While iOS 8.1.2 is a rather minor update, it fixes a big problem which affected users who purchased ringtones from iTunes, but wouldn't be able to get them back if they switched devices. This new update allows users to get those ringtones back.
After updating to iOS 8.1.2, iPhone users will discover that any ringtones they purchased from iTunes can be restored to their device. Many users have complained about that issue for months, but it seems that Apple listened closely, although the update could've easily come sooner.
It turns out that this iOS update doesn't patch up the TaiG jailbreak, and the dev team behind the jailbreak tool updated it to support the latest iOS version.
Apple released its iOS 8.1.1 update last month as a minor update to the iPhone and iPad, but it also patched up the Pangu iOS 8 jailbreak. However, a new jailbreak has been released by TaiG that works with iOS 8.1.1, as well as the iOS 8.2 beta.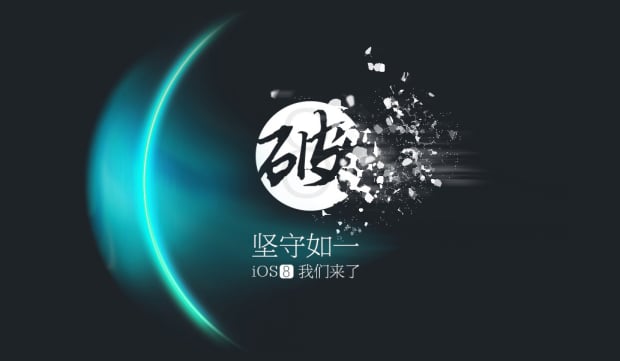 The TaiG jailbreak currently only works on Windows machines for the installation process and there's no word on whether or not a Mac version will be on the way, but we wouldn't be surprised to see it soon enough.
Just like with Pangu, TaiG is a Chinese-based jailbreak, so the website and the installation instructions were originally mostly in Chinese, but as also expected, the developers have made an English web page for the jailbreak.
Apple patched up Pangu's iOS 8 jailbreak with the release of iOS 8.1.1, which really isn't too surprising, as Apple has been known to patch up jailbreak exploits with the next iOS update, so iOS 8.1.1 was bound to be that big update.
Pangu released the original iOS 8 jailbreak last month. It's the same dev team who was responsible for the iOS 7.1 jailbreak that released earlier this year, and it essentially came out of nowhere. They came back with an iOS 8-iOS 8.1 jailbreak, which experienced a bit of a buggy launch.
For starters, the jailbreak didn't have Cydia included yet, simply because it was not fully ready for iOS 8, but Saurik (the active developer for Cydia) was quickly working on an update, and while there's still a few kinks to work out, Cydia finally works with the iOS 8 jailbreak.
Furthermore, the jailbreak was only compatible on Windows machines, with an OS X version coming later, which was the same when Pangu released the iOS 7.1 jailbreak earlier this year.
However, the good news is that this iOS 8.1.2 jailbreak from TaiG works with all devices that are capable of running iOS 8, including the iPhone 6, iPhone 6 Plus, iPad mini 3, and iPad Air 2, as well as older devices like the iPhone 5s and iPad Air.
In any case, it's odd enough that we're seeing iOS 8 jailbreaks so soon in the iOS 8 lifecycle, considering that iOS 7 didn't have a jailbreak until late into December. However, the original iOS 8 jailbreak comes from the same team that brought us the amazing iOS 7.1 jailbreak earlier this year.
Ever since the initial announcement of iOS 8 back in June, the jailbreak community was rather curious as to when an iOS 8 jailbreak would hit the public. Of course, we could've relied on past history as far as when to expect it, but even that's a little shaky, and anything is possible from the developer community.