iOS 8.1.2 Review: 10 Things You Need to Know
With several new iOS 8 updates looming on the horizon, we want to take a final sweeping look at Apple's current iOS 8.1.2 update. This iOS 8.1.2 review will arm you with the most important information you need to know about the iOS 8.1.2 update right now and Apple's iOS 8 update moving forward.
Apple's new iOS 8 operating system rolled out in September but the iOS 8 release is ongoing thanks to a number of iOS 8 problems that emerged in the days, weeks and months after the initial release. Over the past three months, Apple's been working to patch up its new software with a series of updates aimed at stabilizing the company's new software ahead of the new year.
Its first attempt was the iOS 8.0.1 update that rolled out a number of weeks ago. iOS 8.0.1 came loaded with bug fixes but it also brought new problems to owners of the iPhone 6 and iPhone 6 Plus. Apple corrected its mistakes with an iOS 8.0.2 update, an update that rolled out just a day after the iOS 8.0.1 release. Weeks later, Apple rolled out its massive iOS 8.1 update, the update that delivered Apple Pay and numerous bug fixes for iOS 8 problems. Many iPhone and iPad users remain on iOS 8.1.
Apple wasn't, and still isn't, done. In the days since October, Apple's pushed out an iOS 8.1.1 update and most recently, an iOS 8.1.2 update. Both updates contained crucial bug fixes for iPhone and iPad. iOS 8.1.2 serves as the company's most current version of iOS 8 and it's an update that we've covered extensively in the days since its heralded arrival.
iOS 8.1.2 is getting older and those already on iOS 8.1.2 and those thinking about making the move still have a ton of questions about the current climate and Apple's plans moving forward and that's why we want to take a final wide sweeping look. This iOS 8.1.2 review offers important information about the current update and it will give you a glimpse at iOS 8's future.
iOS 8.1.2 for iPad is Solid
Let's start with the good news. We've taken a deep dive into the iOS 8.1.2 update on a number of different devices including the iPad Air, iPad mini 2, iPad 3, and iPad 2. In our reviews, and our reviews of user feedback, the iOS 8.1.2 update for iPad appears to be extremely stable. We haven't noticed any major differences between iOS 8.1.2 and iOS 8.1.1 and iPad 2 users say that the update might just be the most stable iOS 8 update yet.
Big iPhone 6 Problem Fixed
Another bit of good news is that at least one major iOS 8 problems seems to have been completely patched up by the iOS 8.1.2 update.
We, and plenty of others, had been dealing with pesky landscape issues on both the iPhone 6 and iPhone 6 Plus. For those unfamiliar, the problem occurred when trying to shift from portrait to landscape in various applications. We started to notice a decline in frequency after the iOS 8.1.1 update but we still ran into the issue on both devices in the weeks after its release.
After getting iOS 8.1.2 on board, we haven't run into the issue. At all. This is huge for iPhone 6 and iPhone 6 Plus users because this was one of the most annoying, if not the most annoying, issue to come out of the iPhone 6 launch back in September. It only took a few months to correct but our hope is that it's smooth sailing from here.
If you're noticing these issues on iOS 8.1.1 or below, we advise you to update to iOS 8.1.2. At the very least, it should tone the problem down to the point where it's tolerable.
Rain Check: iPhone 5 & iPhone 4s
If you own an iPhone 5 or an iPhone 4s, you're going to want to be extremely careful. The iPhone 5 iOS 8.1.2 isn't delivering the kind of performance that we expected out of an iOS 8 update three months after the initial release and the iPhone 4s iOS 8.1.2 update is a mixed bag. Some users are reporting success with the iOS 8.1.2 update but you'll want to do your homework before installing either of these updates.
iOS 8.1.2 Problems
Now, for a bit of bad news. Some iPhone and iPad users, it seems, are dealing with assorted iOS 8.1.2 problems. We've outlined many of those problems in the days after the iOS 8.1.2 release and we continue to see Apple's Discussion forums and other Apple-centric forums fill up with complaints about Apple's brand new software.
While we've had a pretty good experience overall, it's important to remember that Apple's iOS updates, even small ones like iOS 8.1.2, can have a huge impact on the performance of your device. Our reviews are a good starting point for those of you concerned about the upgrade but we encourage you to get feedback before you make the leap up to Apple's new software, especially if you're having a solid experience on another version of iOS.
Most of these problems are isolated but there's always a chance that you're going to run into difficulties after making the switch. Come to the update prepared and you'll be much better off.
Fixes
In an effort to help those of you in need, we've outlined a series of fixes for iOS 8.1.2 problems. We also recently took an extensive look at iOS 8.1.2 battery life problems that appear to be plaguing some users. Before throwing your device against the wall, review those fixes. They're not going to work for everyone but there's a good chance that you'll find what you're looking for.
You Can No Longer Downgrade to iOS 8.1.1
One step that you can no longer take is a downgrade to iOs 8.1.1. For several days, Apple continued to sign off on iOS 8.1.1 allowing those with iOS 8.1.2 troubles to move back down to the older version of iOS 8. Apple is no longer signing off on iOS 8.1.1 which means that you're going to be stuck with iOS 8.1.2 if you do decide to make the jump.
iOS 8 Jailbreak
There is an iOS 8.1.2 jailbreak available if you choose to go that route. We've outlined the steps you need to take to get the Taig iOS 8 jailbreak on board your iPhone or iPad.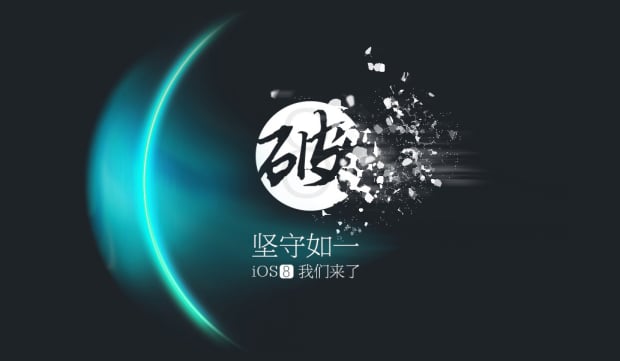 It also looks like the developer teams behind these jailbreaks are making progress on future iOS 8 jailbreaks so if you're at all interested in jailbreaking your device with an iOS 8 update on board, we suggest keeping an eye on the developments as we push closer to Apple's confirmed, and rumored, successors to iOS 8.1.2.
iOS 8.1.3
MacRumors reports that Apple could be cooking up an iOS 8.1.3 update for the future. The update has picked up steam in site analytics, a sign that a release could be coming in the near future. The update is not confirmed, however.
Those who can't find a permanent fix for iOS 8 problems should not bank on Apple releasing this update though with an iOS 8.1.2 jailbreak active, there's a good chance that Apple will release a patch for the exploits used by Taig. There's also a chance that iOS 8.1.3 will come with fixes for iOS 8 problems but that, like the update, remains unconfirmed.
For the time being, those dealing with issues will need to rely on third-party fixes and the Apple community for assistance.
iOS 8.2
Today, Apple released its iOS 8.2 beta 3 update, a sign that the iOS 8.2 release date is inching closer. iOS 8.2 is expected to tie into the Apple Watch release that Apple has planned for next year. Unlike iOS 8.1.3, this update is confirmed for all of Apple's devices running iOS 8.
According to 9to5Mac, the update will also return some of the features that Apple stripped out of the HealthKit application that made its debut alongside the iOS 8 update back in September. iOS 8.2 should be a sizable update though again, iOS 8.1.2 users should not depend on it for bug fixes.
iOS 8 Tips & Tricks
Finally, we realize that there are still plenty of people on iOS 7 and below, thinking about making the jump to Apple's new iOS 8 operating system. If you are one of those people, you will not only want to review our iOS 8.1.2 tips but also our extensive list of iOS 8 tips and tricks. These will help make the transition from an older iOS update to iOS 8 far more manageable.

This article may contain affiliate links. Click here for more details.