7 iOS 8.1.2 Tips for iPhone & iPad
Apple's iOS 8.2 update remains in beta and it's the iOS 8.1.2 update that takes over for the iOS 8.1.1 upgrade that the company released a few weeks ago. With the iOS 8.1.2 release date now here, we want to take a look at some key tips that are going to help Apple's new iOS 8 upgrade a lot less stressful for iPhone and iPad users.
In the middle of September, Apple released the iOS 8 update that it first announced back at WWDC in June. The update, as expected, did not deliver the massive changes that arrived with last year's iOS 7 update. Instead, the iOS 8 update builds on the platform that iOS 7 left behind adding some new features of its own.
As we've noted, the iOS 8 update also delivered a number of problems to iPhone and iPad users and over the past few months, Apple's engineers have been hard at work trying to squash these bugs in an attempt to stabilize the software.
First, the company pushed out iOS 8.0.1. Then, Apple rolled out iOS 8.0.2. After a stint in the beta program, Apple pushed out its iOS 8.1 update that was chock full of fixes and introduced Apple Pay to iPhone 6 users. A few weeks ago, Apple released iOS 8.1.1 to tackle some of the ongoing issues and earlier this week, Apple replaced iOS 8.1.1 with its new iOS 8.1.2 release.
iOS 8.1.2 is not a big update, checking in at around 20MB for most iPhone and iPad users, but these small iOS updates always have the potential to deliver big performance changes, both good and bad.
Many people have already updated to the iOS 8.1.2 update but there are others who either don't know about the update or are simply holding out at this point. That's who we want to address with these tips.
These iOS 8.1.2 tips will help make the upgrade to Apple's new iOS 8.1.2 less stressful for many iPhone and iPad users. So if you're thinking about making the move from iOS 8.1.1 or below, you might want to keep some of these in mind.
You Don't Need to Install iOS 8.1.2 Right Now
You do not need to install the iOS 8.1.2 update right now if you don't want to. In fact, there are plenty of reasons why you might want to hold off on installing the iOS 8.1.2 update right now if you're on iOS 8.1.1 or below. iOS 8.1.2 isn't going away and Apple never forces you to install its iOS updates on day one so there's really no need to rush into this one, especially if you're coming from iOS 7 or below.
Instead of rushing into things, do your homework, weigh the pros and cons of the move, and make a decision. iOS 8 itself will be around for the next year, up until Apple releases iOS 9 alongside its next iPhone. You've got plenty of time to decide whether you want to stay on iOS 7 (if it's stable), or any of the earlier versions of iOS 8.1.2.
The absolute worst thing you can do is rush into the upgrade. There's always a chance that a bug fixer like iOS 8.1.2 will do more harm than good.
Set Aside Some Time for the Update
The iOS 8.1.2 update isn't a big update, checking in at about 20MB or so for most iPhone and iPad users. That said, there's a chance that you might run into issues during the installation process or immediately after the process is complete. You'll want to be in the right frame of mind to deal with these issues if they come up and you won't want to feel rushed.
If you have a number of iOS 8 powered devices or if you're going to be installing over a slow connection, make some time for the installation process. The installation process can be unpredictable at times so you'll want to have some extra time just in case something goes wrong.
Come to the iOS 8.1.2 Update Prepared
If you're looking to install the iOS 8.1.2 update in the near future, you should show up prepared. We've come up with a very specific game plan for those looking to install Apple's new software and we suggest checking in on those before firing up the upgrade. It will fill you in on all the things you should do before Apple releases the iOS 8.1.2 update and hopefully, help you make a smooth transition from iOS 8.1.1 or below.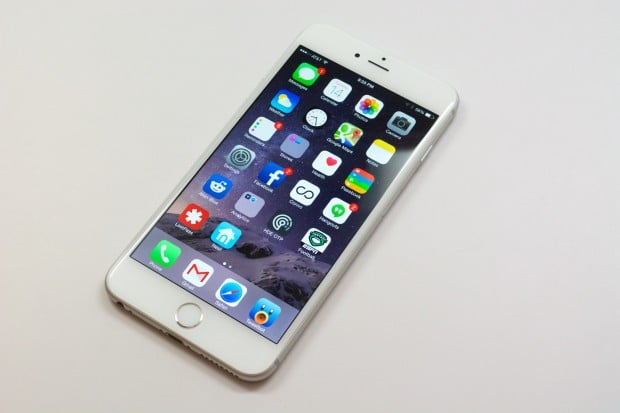 These tips are going to be especially useful for those of you that are jumping up to iOS 8 from iOS 6 or iOS 7. That's a much bigger leap and it's one that will require a lot of attention.
Install iOS 8.1.2 From Home Base If Possible
We recommend installing software updates from your home base rather than installing software on-the-go. Installing from home base will afford you iPhone and iPad users some advantages.
Installing at home not only means that there will be fewer distractions but it means that you should have access to all of the proper information in case something goes wrong. The last thing that iPhone and iPad owners want is something to go haywire while at work or in the middle of class.
Those of you who are tempted to install the iOS 8.1.2 update at work might want to wait until you get home, particularly if the iPhone or iPad is important to work flow. There is no telling what might happen during, or after, the installation process and you wouldn't want the iOS 8.1 installation process to impact any important plans.
Don't Panic If You Run Into iOS 8.1.2 Problems
If you do run into installation problems or problems with the iOS 8.1.2 update itself, don't panic. There's a simple way to get around installation errors and we've put together a list of fixes for the most common bugs that typically affect the iPhone and iPad after a small update like iOS 8.1.2. We haven't seen or heard about any major iOS 8.1.2 problems yet but there are certainly some isolated issues out there.
Apple is less inclined to fix minor iOS bugs so if you do run into some smaller bugs, you'll need to be very proactive. If you aren't, you could be sitting around for a number of weeks while Apple prepares its next iOS update. Perhaps, iOS 8.2.
If our list of fixes doesn't work, Apple's discussion forums are a good place to look for potential fixes for your problems. There, users will share their own issues and perhaps, temporary or permanent fixes for those iOS 8.1.2 problems. The forums aren't overflowing with complaints and fixes but that's because the iOS 8.1.2 is still very green.
Comment sections and social media sites like Twitter are also helpful places to go should something come up during the iOS 8.1.2 installation process or after the software is downloaded and installed. The MacRumors forums are also another solid place to look for possible fixes or help with the iOS 8.1.2 update should you need it.
Research the iOS 8.1.2 Jailbreak
The Taig jailbreak is currently available for the iOS 8.1.2 update which means that you can move up to iOS 8.1.2 and take advantage of the service. That said, you'll want to do extensive research before you jailbreak your device. There are pros and cons of jailbreaking and you'll want to ensure that you really want to go through with the process.
Those of you who are thinking about jailbreaking your main device will want to do extra research because there's always a chance that the jailbreak will have a negative impact on performance in key areas. You really need to think this through before jumping in so spend some time doing this before deciding one way or the other.
If You Lost Your Ringtones…
Finally, if you lost your iTunes ringtones in the last iOS 8 update, you're probably going to want to install iOS 8.1.2 right now. The biggest fix on board the software is a patch for this issue and Apple's now offering an easy way to get those ringtones back. So if this was, or still is, a huge problem for you, you probably want to make the upgrade today.
There are also some other reasons to consider making the move to iOS 8.1.2 right now. We've detailed several of those reasons in our reviews and we've also taken an in depth look at the subject.