iOS 8.1.2: 5 Things iPhone & iPad Users Need to Know
Apple's new iOS 8.1.2 update is here and it replaces the iOS 8.1.1 update that Apple rolled out several weeks ago to patch up iOS 8 problems. With iOS 8.1.2 still fresh in the minds of iPhone and iPad users around the world, we want to take a look at what we think are the five most important things to know about Apple's brand new iOS 8 update.
Months ago, Apple rolled out its iOS 8.0 update for iPhone, iPad and iPod touch. The new update replaced the iOS 7 update from last year though unlike the iOS 7 update, it did not deliver massive design changes to Apple's mobile products. Instead, the iOS 8 update builds upon the foundation left behind by the iOS 7 update adding new features, enhancements and fixes for iOS 7 problems.
Apple's iOS 8 update also delivered iOS 8 problems to iPhone and iPad users. Over the past couple of months, Apple's worked to fix those lingering issues. First, the company pushed out iOS 8.0.1. Then, Apple rolled out iOS 8.0.2. After a stint in the beta program, Apple pushed out its iOS 8.1 update that was chock full of fixes and introduced Apple Pay to iPhone 6 users. A few weeks ago, Apple released iOS 8.1.1 to tackle some of the ongoing issues and earlier this week, Apple replaced iOS 8.1.1 with its iOS 8.1.2 release.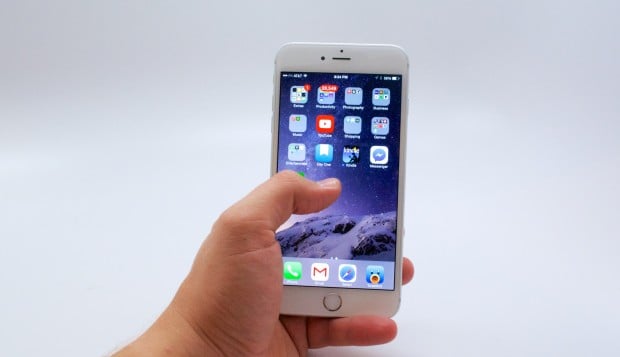 The company's iOS 8.1.2 is a tiny update for iPhone and iPad but it comes with bug fixes for iOS 8 problems which makes it a big update for those dealing with issues on iOS 8.1.1 and below.
Over the past few days, we've relayed a number of iOS 8.1.2 details to iPhone and iPad users and today, we want to round all of those up and give you a look at the big picture. Today, we want to take a look at the five things you need to know, right now, about the new iOS 8.1.2 update for Apple's iPhone, iPad and iPod touch.
Early iOS 8.1.2 Review
The first thing you need to know is that we've taken an early and extensive look at the iOS 8.1.2 update on several key devices including the iPhone 6, iPhone 6 Plus, iPhone 5, iPad Air, and iPad mini. We realize the iOS 8.1.2 update is a small update but as we've pointed out many times, small updates have the potential to have a big impact on the performance of your device. That's why we offer feedback to our readers.
The goal of our early reviews is to provide you with early feedback about Apple's update. The impressions will hopefully help steer you in the right direction as you try and decide if the software is worth installing right now. We'll return with full reviews at a later date so for now, these reviews stand as our initial, in depth feedback about Apple's iOS 8 upgrade.
They are a great starting point for those of you dealing with iOS 8 problems and those of you who are finally thinking about making the move from iOS 7 to iOS 8.
iOS 8.1.2 Problems
iOS 8.1.2 is a small bug fixer aimed at crushing iOS 8 problems. And while that might be the case, remember what we said. Smaller updates always have the potential to negatively impact performance and it looks like iOS 8.1.2 problems are causing trouble for some iPhone and iPad users in the days after the software's release.
iOS 8.1.2 users are complaining about various battery life issues, issues with messages, the usual array of Wi-Fi problems, problems with the front-facing camera, installation issues, problems with email, and so on and so forth. Users are reporting a series of issues but there are a few things that iPhone and iPad users need to keep in mind.
We haven't seen any widespread hero level issues wrecking havoc on devices. What we mean by that is, we haven't seen any major issues affecting a majority of iPhones and iPads. The issues that are being reported all seem to be fairly isolated. We found iOS 8.1.2 to be very stable but there's always a chance that it could deliver some odd bugs to your phone or tablet.
The other thing to keep in mind is that there probably won't be another iOS 8.1 update any time soon. From the look of things, there's no need. iOS 8.1.2 is stable on our devices and we aren't seeing a large volume of complaints after the upgrade. Yes, there are some people having iOS 8 issues but the numbers are getting thinner by the update.
Point is, if you are having issues, you can't depend on Apple.
There Are Fixes for iOS 8.1.2 Problems
If you are dealing with iOS 8.1.2 problems, know that we've put together a list of the most common issues that affect iPhone and iPad users in the aftermath of iOS updates. It doesn't cover every single iOS 8.1.2 problem that we've seen emerge over the past three days but it does offer potential fixes for problems with battery life, Wi-Fi and more.
Those of you who are dealing with iOS 8.1.2 problems would be wise to use those fixes as a starting point. We say starting point because there's no guarantee that they're going to work for you. Still, they're worth a shot if you've already encountered iOS 8.1.2 problems or if you encounter an issue at any point down the road.
iOS 8.1.2 Jailbreak
Those of you that wish to jailbreak your iPhone or iPad can do so thanks to the Taig jailbreak for iOS 8.1.2. There was some concern at the beginning but the developers behind the jailbreak have released the software for those that want to take advantage of Cydia and the customization that it provides.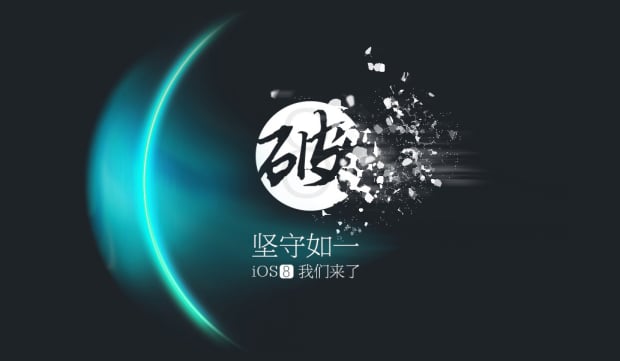 We've put together a how to for those that are interested though we recommend doing research before investing time into the jailbreak. There are still plenty of reasons to perform an iOS 8 jailbreak but you'll want to weigh all of the pros and all of the cons before taking the plunge. Especially, if you're thinking about jailbreaking your main device.
You Don't Need to Update to iOS 8.1.2 Right Now
Finally, know that some of you might be better off upgrading to the iOS 8.1.2 update today. Those of you that are dealing with issues in iOS 8.1.1 and below should seriously consider making the move. There are, however, some reasons why you might want to avoid the iOS 8.1.2 update right now. Often, we hear from people that got way too excited about the release of an iOS update and installed an update blindly, only to run into unforeseen issues.
We've put together a list of reasons why you might want to consider holding off on the iOS 8.1.2 update, at least for right now, and perhaps return to it at a later date. Yes, it's a small update but once again, you don't know how the software is going to settle on your iPhone or iPad. For many of you, installing today is not going to be worth the risk.