iOS 8.1.3 for iPhone 5s Review
When you buy an iPhone, you're getting best-in-class design and internals that'll provide a decent user experience for years to come. At least, that's the theory. Buying an iPhone is as much a bet on future iOS updates as it is on the hardware sitting right in front of you. iOS 8.1.3 for iPhone 5s is a perfect example of why betting on the iPhone and Apple is always the smart move to make.
Sure, iOS 8.1.3 doesn't add any new flashy features. It certainly doesn't make Apple Pay accessible on the iPhone 5s without purchasing an upcoming Apple Watch. What it does deliver are crucial, much-needed changes without negatively affecting performance and battery life. That's more than what we can say for a lot of smartphone software updates these days.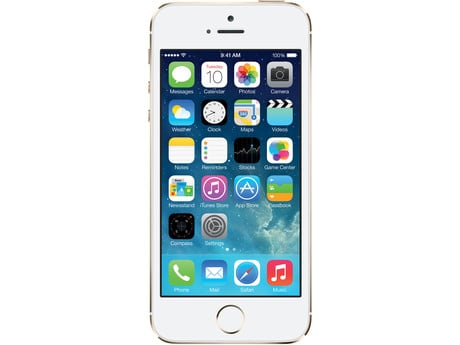 iOS 8.1.3 for iPhone 5s Review – Changes
Before moving on to impressions and performance, it's better to start with what the iOS 8.1.3 for iPhone 5s update actually does since the changes are mostly invisible. The update is another one of Apple's upgrades meant to fix problems observed by real iPhone users. One of the things users have complained about most is the ridiculous amount of storage performing updates without plugging in your iPhone to a computer required. iOS 8.1.3 for the iPhone 5s lowers the installation requirements, meaning users have to spend less time removing media if they've run out of space.
Also included in the iOS 8.1.3 for iPhone 5s update are fixes for FaceTime log in bugs and other little niggles that may have bothered some people. Multitasking for the iPad has a bug fix in this update too. Needless to say, iOS 8.1.3 for the iPhone 5s also makes it harder for users to jailbreak. Whether that's truly a big fix, security update or annoyance for you depends on whether you've already performed a jailbreak on your device. For the next few days, users can still downgrade to the last stable version of iOS if they'd like to keep their jailbreak.
Read: How to Downgrade to iOS 8.1.2 from iOS 8.1.3
iOS 8.1.3 for iPhone 5s Review – Apps & Bugs
Besides the few fixes Apple notes in its own release details, there's very little in the way of app changes in iOS 8.1.3 for iPhone 5s. In every way, that's a good thing. It shows that Apple didn't have to make changes to important features in order to have less bugs in this release.
The Phone app opens quickly and allows you to place calls with no problem. Spending roughly a week constantly in the Messages app worked as well as it should. Even the iTunes App Store, which sometimes locked up under stress in the previous release, works just fine.
One thing I have noticed is that iOS 8.1.3 consistently fails to work correctly with the Ford Sync system inside my car. I often get inside the car and turn the key expecting to hear my music almost instantly like I do with the Lumia 925 or the Motorola Moto X 2014. My iPhone 5s running iOS 8.1.3 and Ford Sync have  successfully communicated with each other twice without me having to kill Bluetooth on the iPhone. This problem isn't new to me. I've seen it over and over with earlier versions of Windows Phone; this was the first time it happened consistently with my iPhone. It's happened so often that at some point I just decided to keep my radio on instead of streaming from Spotify.
The cameras on my iOS 8.1.3 equipped iPhone 5s worked just as flawlessly as they did before.
iOS 8.1.3 for iPhone 5s Review – Battery Life & Performance
Because there were no new features, I wasn't expecting to see big changes in battery life for the iOS 8.1.3 update. Thankfully, that's exactly what I got. My iPhone 5s with iOS 8.1.3 delivers just as much talk time as it did before the update.
Running games and apps doesn't seem to deplete its battery any faster than it did before. To be clear, continuously running a game as always resulted in a dead iPhone and iOS 8.1.3 for the iPhone 5s does nothing to change that either for those hoping that it would.
Should you update to iOS 8.1.3 for iPhone 5s?
If you're asking yourself should you download the iOS 8.1.3 for iPhone 5s update, it's reasonable to assume that you aren't someone who jailbreaks their devices. It stands to reason that you live in Apple's wall-garden You just want the best performing iPhone you can possibly get your hands on. If all that's true, you don't have many reasons to not download iOS 8.1.3 for iPhone 5s. The update works and doesn't break any big features if you're not into Bluetooth stereo audio in your car.
If you are into Bluetooth stereo audio or jailbreaking your iPhones I'd hold off for a few weeks.