iOS 8.1.3 Jailbreak: Will We See It?
With iOS 8.1.3 patched up by Apple, will we see jailbreak developers work to make the latest iOS version jailbreakable?
Late last month, Apple released iOS 8.1.3, which came with a handful of bug fixes and performance improvements for iPhone and iPad users, but it also patched up the TaiG jailbreak, making iOS unjailbreakable yet again.
When answering the question of whether or not we'll see an iOS 8.1.3 jailbreak, it's important to note that iOS 8.1.3 is likely the last minor update to iOS 8.1, meaning that the next iOS 8 update will most likely be iOS 8.2. This update will be a rather big update, mostly because it will be the first iOS 8 update to support the upcoming Apple Watch, as the betas have included the WatchKit software development kit thus far, allowing developers to create apps for the new wearable.
However, at the same time, it doesn't like iOS 8.2 will be a very big update as far as new features and changes are concerned. The biggest new thing will be Apple Watch support, but that will obviously only be aimed at users who buy an Apple Watch when it releases at some point in April.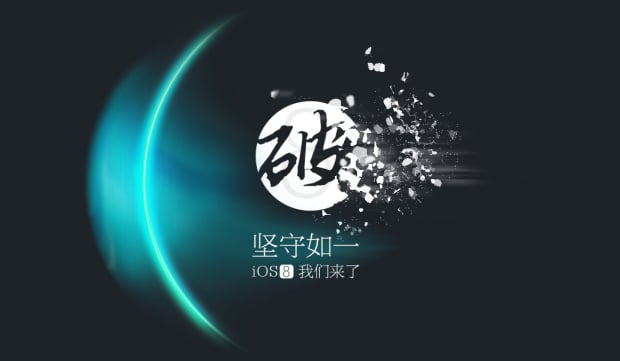 Although, we should expect the update to fix a lot of bugs and hopefully improve performance overall for iPhones and iPads, especially on older iOS devices like the iPhone 4s and the iPad 2, which are the oldest iOS devices that support iOS 8. For the most part, though, iOS 8.2 will be aimed at the Apple Watch.
We'll likely see iOS 8.2 release in March ahead of the Apple Watch release. Because iOS 8.2 is right around the corner in a way, jailbreak developers likely won't bother trying to jailbreak iOS 8.1.3, and instead will focus on iOS 8.2.
TaiG's jailbreak of iOS 8.1.1 that was released back in December was also compatible with the iOS 8.2 beta at the time, but it's also important to know that Apple has since patched that up as well, which means that iOS 8.2 will need to be cracked all over again.
If developers do end up skipping iOS 8.1.3 in order to focus on larger upcoming updates, it won't be the first time. This is mostly to not waste a lot of energy and time coming up with a jailbreak for a minor iOS update that will simply be obsolete in a month's time anyway. This is why we'll most likely not see a jailbreak for iOS 8.1.3, and instead will see one for iOS 8.2 at some point.
If you already updated to iOS 8.1.3, you could wait it out until a new jailbreak arrives after iOS 8.2 releases, but if you want, you can still downgrade back to iOS 8.1.2 for a limited time. From there, you can jailbreak iOS 8.1.2 and be all set. Just make sure you don't accidentally update to iOS 8.1.3 again.
Normally, you wouldn't be able to downgrade back down to an older version of iOS, but Apple is still signing iOS 8.1.2, which means you have time to downgrade if need be.
If you want to downgrade to iOS 8.1.2, you'll want to do it as soon as possible, because it's only matter of time before Apple stops signing iOS 8.1.2. Afterward, you won't be able to downgrade. However, Apple is still signing iOS 8.1.2 right now, so you have a little bit of time to lock in iOS 8.1.2 if you've been having issues with iOS 8.1.3 or you want to jailbreak your iPhone, and there are many reasons to do so.