8 iOS 8.1.3 Release Date Tips
While nothing is officially confirmed, Apple is expected to release an iOS 8.1.3 bug fix update ahead of its upcoming iOS 8.2 update. If and when that happens, these iOS 8.1.3 release date tips will help make the iOS 8.1.3 release date less stressful for those that own an iPhone, iPad or iPod touch compatible with Apple's iOS 8 operating system.
In late 2014, a rumor suggested that Apple was working on an iOS 8.1.3 update. To date, the company hasn't confirmed any plans to release an iOS 8.1.3 update but thanks to analytics and a series of reports, it's clear that it's working on one behind the scenes. The iOS 8.1.3 release date hasn't arrived yet but it could arrive at any time between now and March when Apple's expected to release the iOS 8.2 update.
Apple's iOS 8.1.3 update was heavily rumored for release earlier this month with multiple reports suggesting that the software was extremely close. Despite those rumors, iPhone and iPads remain on iOS 8.1.2, a tiny bug fix update that Apple pushed out at the end of last year. With iOS 8.1.2 problems still plaguing iPhone and iPad users, iOS 8 users are hopeful that Apple does release an iOS 8.1.3 update ahead of iOS 8.2.
Unfortunately, Apple tends to keep release information private, leaving iPhone and iPad users in the dark. It's a practice that the company has used for years and it means that we'll probably be waiting in the dark all the way up until the roll out begins. It's a bit stressful, especially for those still dealing with iOS 8 problems.
With an iOS 8.1.3 release looking probable, we want to make sure that you're as prepared as possible if and when the iOS 8.1.3 release date arrives. If you're one of the many people excited about a possible iOS 8.1.3 release and you plan to install the update the day that it comes out, these iOS 8.1.3 release date tips are going to come in handy. Read on.
iOS 8.1.3 Release Time
The iOS 8.1.3 release date isn't confirmed which means that many iPhone and iPad users (us included) are checking daily for the iOS 8.1.3 update to arrive. What some of you might not know is that there is a very specific window that you should be adhering to.
Apple's iOS updates always arrive in and around 10AM PST. That's early afternoon for those of you on the East Coast of the United States. If the update doesn't land by 10:30AM or so, it's probably safe to stop checking for the update. Apple almost never rolls out its iOS updates any later than that.
It's also worth noting that it probably won't roll out the update on a weekend. The exact day is very unpredictable so you'll just need to check in around that time to see if the update is live.
You Don't Need to Install on the iOS 8.1.3 Release Day
Remember, you do not need to install iOS 8.1.3 on the day that it arrives. Apple never forces you to install its iOS updates. In fact, as we've pointed out, there are some very valid reasons to hold off on the iOS 8.1.3 update when it first arrives.
Do your homework, weigh the pros and cons of the move, and make a decision. iOS 8 itself will be around for quite awhile, up until Apple releases iOS 9 alongside its next iPhone. You've got plenty of time to decide whether you want to stay on iOS 7 (if it's stable), or any of the earlier versions of iOS 8. No pressure at all.
Small bug fix updates like iOS 8.1.3 updates could have a big impact on the performance of your device so you'll really want to absorb as much information as possible before making a move. If that information leads to an install on day one then by all means, go for it.
Set Aside Some Time for the Update
Reports suggest that the iOS 8.1.3 update will be a small bug fix update rather than a massive change. With that in mind, we expect it to be a small update. Small updates rarely take a ton of time to download and install but we still recommend setting aside some of your day to tend to the update.
Incremental updates are small but they can cause installation problems just the same as a large iOS update. They can also foul up your experience immediately after coming aboard.
You'll want to be in the right frame of mind to deal with these issues if they come up and you won't want to feel rushed. So if you have a number of iOS 8 powered devices or if you're going to be installing over a slow connection, make some time for the installation process. The installation process can be unpredictable at times so you'll want to have some extra time just in case something goes wrong.
Come to the iOS 8.1.3 Release Date Prepared
If you're looking to install the iOS 8.1.3 update on release day, you should show up prepared. We've come up with a very specific game plan for those looking to install the rumored update and we suggest checking in on those before firing up the installation process.
Install iOS 8.1.3 From Home Base
We always recommend installing software updates from your home base rather than installing on-the-go. Installing from home base will afford you some advantages.
Installing iOS 8.1.3 from your home base means that there will be fewer distractions. It also means that you should have access to all of the proper information in case something goes wrong. The last thing that iPhone and iPad owners want is something to go haywire while at work or in the middle of class without your credentials, or iTunes, handy.
Those of you who are tempted to install the iOS 8.1.3 update at work might want to wait until you get home, particularly if the iPhone or iPad is important to work flow. There is no telling what might happen during, or after, the installation process and you wouldn't want the iOS 8.1.3 installation process to impact any important plans.
Don't Panic If There Are iOS 8.1.3 Problems
If you happen to run into iOS 8.1.3 problems, don't panic. There's a simple way to get around installation errors and we've put together a list of fixes for the most common bugs that typically affect the iPhone and iPad after a small update like iOS 8.1.3.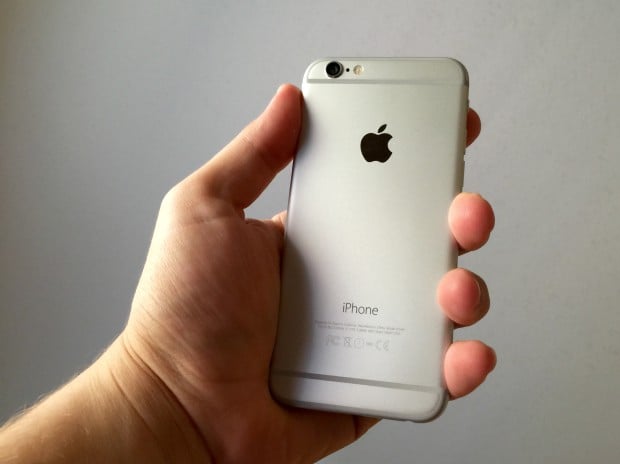 Keep in mind, Apple is less inclined to fix minor iOS bugs so if you do run into some smaller bugs, you'll need to be very proactive. If you aren't, you could be sitting around for a number of weeks while Apple prepares iOS 8.2. And even then, you aren't guaranteed to see an official bug fix arrive for your iPhone or iPad.
Here Are Some Solid Resources
If our list of fixes doesn't work out for you, and it may not, Apple's discussion forums are a good place to look for potential fixes for your problems. There, users will share their own issues and perhaps, temporary or permanent fixes for those iOS 8.1.3 problems. Search for your problem and if you can't find it, ask around. Someone will be willing to help.
Comment sections and social media sites like Twitter are also helpful places to go should something come up during the iOS 8.1.3 installation process or after the software is installed. The MacRumors forums are also another solid place to look for possible fixes or help with the iOS 8.1.3 update should you need it.
If You Want to Jailbreak
If you're thinking about jailbreaking your phone or tablet, we have a couple of tips. First, avoid the iOS 8.1.3 update when it arrives. There's a chance that the iOS 8.1.3 update will break the iOS 8.1.2 jailbreak and if that's the case, there's no telling how long you'll have to wait for another one.
We also recommend keeping an eye on the developers behind the TaiG and PanGu jailbreaks. They'll let you know if the coast is clear and they might also update you on timing for an iOS 8.1.3 jailbreak if one is on the way.