iOS 8.1 Install Problems Plague Users
iOS 8.1 download and install problems have hit iPhone and iPad users trying to install Apple's latest iOS 8 update. The iOS 8.1 problems are similar to the ones that have emerged for numerous Apple updates in the past including the iOS 8.0 update that Apple released to iPhone and iPad users just a few short weeks ago.
In late September, just a few weeks after iOS 8.0 came out of the beta program, Apple released iOS 8.1 beta. Apple did attach a public iOS 8.1 release date to the beta, leaving consumers wondering when the update might come out. iPhone and iPad users put great importance on iOS 8.1 due to a number of iOS 8.0 issues and iOS 8.0.2 issues.
Last week, Apple confirmed an iOS 8.1 release date for today, October 20th, and right on cue, the company pushed out its brand new iOS 8 update to iPhone and iPad users around the world. And while Apple's iOS 8.1 update comes with a laundry list of changes including bug fixes for iOS 8.0 problems, iOS 8.1 problems have immediately formed for iPhone and iPad users.
iPhone and iPad users have stumbled into several download and installation problems today in the minutes after the iOS 8.1 release. The problems are similar to those that arose after Apple released the iOS 8.0 update back in mid-September. Apple servers melted under the pressure of iPhone and iPad users and it appears that the company is unprepared for the amount of users looking to install iOS 8.1 and its bug fixes.
iPhone and iPad users report that they're unable to install the iOS 8.1 update thru iTunes. The errors, which look like the error in the screenshot above, won't allow users to move past the download process into the installation process. It's a problem that's affected numerous iOS updates in the past, most recently Apple's iOS 8.0 upgrade.
You'd think by now Apple would have fixed this. All updates as designed, but the error must frighten some. pic.twitter.com/V2E60E3MF6

— Warner Crocker (@WarnerCrocker) October 20, 2014
We were able to get the download and install process moving after trying again twenty minutes later though there are still some people that are stuck and unable to get the iOS 8.1 install process moving thanks to these install errors. Typically, server errors and other issues subside in the hours after an iOS update's initial release so those that don't have the time to deal with troubleshooting will want to hold off on iOS 8.1 for now.
In addition to these iOS 8.1 install problems, we're seeing long verification times plague devices like the iPhone 5. The update verification process on our iPhone 5 took more than twenty minutes to complete, a sign that Apple's servers are getting slammed with requests from iPhone and iPad users looking to get the latest software which includes Apple's new Apple Pay service.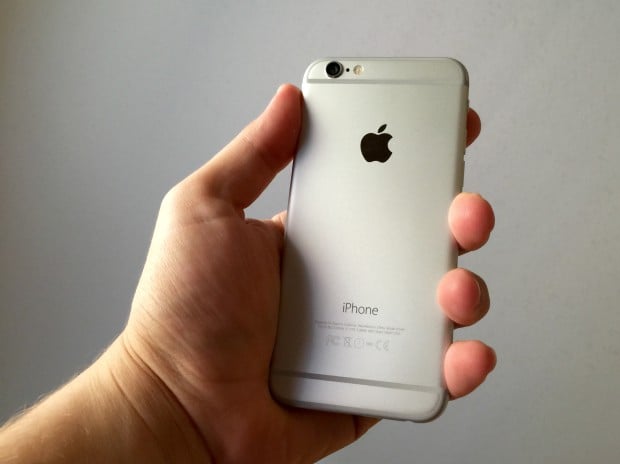 iOS 8.1 is a huge update for iOS 8 users. Not only does iOS 8.1 deliver Apple Pay and new features for Messages and the Photos app including iCloud Photo Library, iOS 8.1 also comes with numerous fixes for iOS 8 problems that have been plaguing iPhone and iPad users since September. Notable fixes include improvements to Wi-Fi, a screen rotation bug that caused iPhones to get stuck in landscape mode, and fixes for Bluetooth issues that have plagued iOS 8 users from the start.
iOS 8.1 replaces iOS 8.0.2 but rumors suggest that it won't be Apple's last upgrade to iOS 8. iOS 8.2 and iOS 8.3 are rumored to be in development with releases slated for next year. With Apple's Watch confirmed for an early 2015 release date around the world, there's a chance that we'll see Apple roll out another big iOS 8 update in early 2015. Hopefully, without the installation issues that we're seeing today.

As an Amazon Associate I earn from qualifying purchases.