iOS 8.1 on iPhone 5: Is It Worth Installing Now?
In October, Apple delivered its second major iOS 8 update dubbed iOS 8.1. iOS 8.1 delivers new features and bug fixes to iPhone 5 users though it's not without its faults. After using iOS 8.1 for more than two weeks, we want to take another look at how the update is performing and offer a clear cut answer to the all important question: Is iOS 8.1 worth installing on the iPhone 5?
Earlier this year, Apple released its iOS 8.1 update into the beta program. For several weeks Apple, and its developer partners, poked and prodded the update ahead of its highly anticipated public release date. In mid-October, Apple took the stage to announce several new products and there, it confirmed an October release for the iOS 8.1 upgrade for iPhone, iPad and iPod touch.
Several weeks ago, Apple's iOS 8.1 update rolled out to iPhone, iPad and iPod touch users all over the globe and, as we've noted in our reviews, the updates tackled some of the annoying problems that emerged last month with Apple's iOS 8.0 update. And while iOS 8.1 did squash some bugs, it appears that it failed to eradicate them all.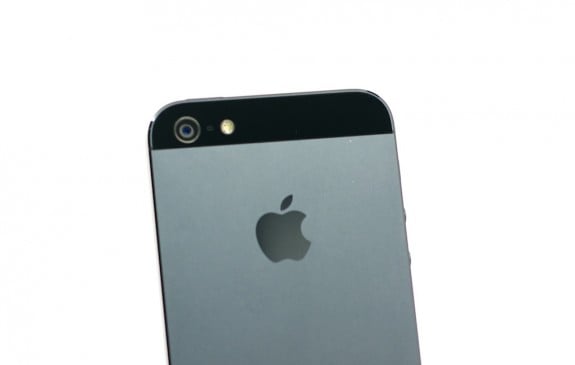 We've received feedback from many iPhone and iPad users, many of whom are dealing with assorted iOS 8.1 problems. We've also heard from iPhone and iPad users who, after hearing about these issues, are still on the fence about downloading and installing the iOS 8.1 update. If that sounds like you, we don't blame you. In fact, if you waited, you probably did the right thing.
iOS problems tend to show up, or dissipate, in the weeks after the initial release and now that we're at the two week mark, we feel like we have a pretty good gauge on iOS 8.1's performance across most of Apple's iOS 8 devices including several former flagships.
Today, we want to revisit the iOS 8.1 update on the iPhone 5, Apple's flagship iPhone from 2012, and give a definitive response to those users still on the fence. Here's a look at how iOS 8.1 is performing on the aging iPhone 5 after two full weeks of use.
iOS 8.1 Review on iPhone 5: Two Weeks Later
Over the past two weeks, I've spent a ton of time with iOS 8.1 on iPhone 5. Before getting into this updated review, I should note that mileage is going to vary from device to device, person to person. That is to say, I probably don't have the same apps installed and there's a chance that I use Google Chrome, LTE, or my home screen more than you do. So consider this updated iOS 8.1 review a general guide as you try to decide whether iOS 8.1 is worth installing on your iPhone 5.
It's also worth noting that before I got the iPhone 6 in September, I used the iPhone 5, every day, for two years. While the device has taken a back seat to the iPhone 6, I still use it every single day.
iOS 8.1 Performance
When it comes to the performance of iOS updates, I like to focus on five different elements. They include performance of applications, battery life, connectivity including Wi-Fi and Bluetooth, assorted bugs and issues, and overall speed.
iOS 8.1 Apps
For the past two weeks, I've been using an assortment applications on the iPhone 5. I won't list them all here but I'll highlight a few of the bigger names and a few of the apps that have caused me problems in the past. I've been using Instagram, Facebook, Twitter, Google Chrome, YouTube, Google Hangouts, Spotify, Soundcloud, Google Maps, The Weather Channel, Dark Sky, and Flappy Bird for the past two weeks or so.
Thus far, my app experience on the iPhone 5 has been outstanding. Developers have rolled out a steady stream of bug fix and compatibility updates for iOS 8 and those have helped to ensure a smooth transition from iOS 7 to iOS 8. I hate to say it but I'm experiencing more app issues on my iPhone 6, the device I use as my daily driver.
Now, I understand that I don't speak for everyone that owns an iPhone 5. What I mean by that is, I know that there are some iPhone 5 users dealing with app issues. If you are dealing with app problems inside iOS 8, my advice to you is to update your apps to the latest version. You'd be surprised how many problems get solved just by updating.
iOS 8.1 Battery Life
After two weeks, I can say, with confidence, that the iOS 8.1 has done nothing to harm the great battery life that I got inside iOS 8.0.2, inside iOS 8.0, and inside the iOS 7 update that sat on my aging smartphone just a few short weeks ago. iPhone 5 battery life isn't as good as iPhone 6 battery life but it's still extremely solid for a smartphone that's going on three years old.
In iOS 8.1, I am able to get a full day of use when I combine LTE with Wi-Fi. I've rarely been able to squeeze a full day when using LTE and LTE alone. The only way I've gotten close is by avoiding streaming videos. Those have a tendency to kill battery life. I've heard about battery life issues on the iPhone 5 and detailed them several days ago. And while I won't dispute their existence, I will say that I've yet to experience them on my iPhone 5.
As I've noted many times before, iOS updates are not supposed to bring battery life problems to iPhones or iPads. Typically, bad battery life is caused by third-party apps or users themselves. We've outlined a number of strategies to get better battery life inside iOS 8 and the same advice applies to Apple's latest iOS 8.1 update.
iOS 8.1 Connectivity
While I've experienced sporadic issues with Wi-Fi on my iPhone 6, I haven't encountered any of the same issues on my iPhone 5. In fact, AT&T LTE, Wi-Fi and Bluetooth have all been consistently good for the past two weeks and I have nothing to complain about. Unfortunately, that hasn't been the case for all iPhone 5 users.
Our potential iOS 8.1 fixes seem to have helped iPhone 5 users in need though there's always a chance that they won't work permanently . Wi-Fi has been an issue in iOS for a long time and unfortunately iPhone users, myself included, are never in the clear. My hope is that the experience I'm having right now inside iOS 8.1 is the experience I'm having months, even years down the road.
iOS 8.1 Bugs
I've noticed some annoying bugs on the iPhone 6 including landscape issues and problems with iMessage but those problems aren't an issue on the iPhone 5. In fact, over the past two weeks, I haven't run into any random or annoying bugs. That is to say that nothing has jumped out at me while using the phone. There could be bugs lurking in the shadows. If that's the case, I could find them later on.
iOS 8.1 Speed
There is one big issue that is still affecting my iPhone 5 and it's an issue that really fouls up the entire iOS 8.1 experience. The speed of my iPhone 5 took a hit after the arrival of iOS 8.1 and it still hasn't recovered, two weeks later. It feels clunky, it feels slow, and it's simply not as crisp as iOS 8.0.2, iOS 8.0 or iOS 7.1.2. It's frustrating.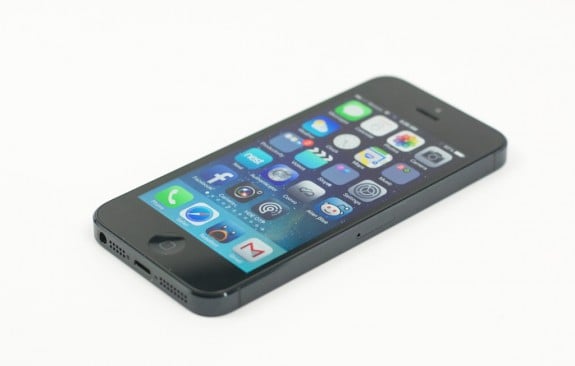 At first I attributed the slow down to my use of the iPhone 6, a device that's much faster, but the slowdown and jaggedness of the operating system is to obvious and too frequent to be a mind trick. It's real and it's disappointing. It's also enough for me to recommend holding off on the iOS 8.1 update if you haven't installed it already.
iOS 8.1 on iPhone 5: Is It Worth Installing Now?
iOS 8.1 fixes bugs, it delivers great battery life and connectivity and it doesn't break apps on my iPhone 5. That said, it also killed the fluidity of iOS 8 on iPhone 5. The operating system is no longer fast and it feels a lot like iOS 7 did before the iOS 7.1 update. That alone is cause for concern.
If you're not experiencing any horrible bugs inside iOS 8.0.2 or lower, wait for iOS 8.1.1 to come out. It's currently in the beta program but it's expected to deliver fixes and performance enhancements for older devices. In other words, it has the potential to clean up these speed issues and deliver high quality performance in other areas at the same time.
If you can, wait.

As an Amazon Associate I earn from qualifying purchases.