iOS 8.1 Release Arrives with Apple Pay and Camera Roll
Just a month after Apple released iOS 8 to the public, the company has pushed out the first major update to the new OS in the form of iOS 8.1.
The new update can be downloaded and installed right now through either an over-the-air update right on your iPhone or iPad or through iTunes.
With this new update also comes the launch of Apple Pay, which is the company's own digital payment platform for the iPhone and iPad, and it's aimed to take on the growing market of digital payment systems that already released by companies like Google in the past. However, Apple aims to do it a bit differently.
Apple Pay allows you to store your credit card information on your iPhone and use it to buy stuff at any store that supports Apple Pay. The iPhone 6 has an NFC chip that allows you to tap the pay terminal at a store to instantly buy goods. Furthermore, doing this doesn't give the store your credit card information, so you're less susceptible to store hacks that steal credit card information, similar to the recent Home Depot hack and the Target hacks.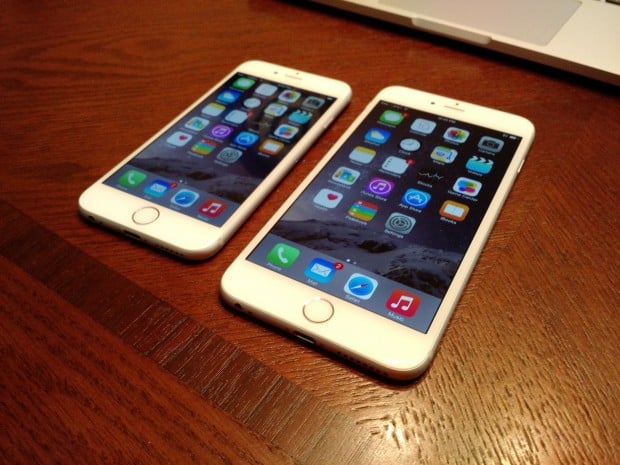 Apple Pay also works with mobile shopping apps, allowing you to pay with a single touch of the Touch ID fingerprint sensor in shopping apps that support the feature.
iOS 8.1 will most likely be a saving grace for iPhone 6 and iOS 8 users alike, as the past two minor updates to iOS 8 haven't been so friendly for many iPhone users.
Just a week after Apple released iOS 8 to the public, the company outed a minor update in the form of iOS 8.0.1 in order to fix a handful of bugs and performance issues. However, the update only seems to have made the issues worse, and Apple eventually pulled the update.
However, even with iOS 8.0.2, users still reported issues. Some users reported that even after updating to iOS 8.0.2, the Springboard crashes and restarts constantly. Furthermore, other users are still reporting that they can't get any cell service after updating to iOS 8.0.2.
iOS 8.1 should also be good news for iPhone 4s users, which comes with a handful of performance improvements for the older device.
Many owners of older iPhones have been reporting slowdowns ever since updating to iOS 8, mostly because the latest version of Apple's mobile operating system is aimed at newer devices. The iPhone 4s is the oldest iPhone that iOS 8 supports, so it's no surprise that users who have this phone are complaining about performance, as it was just like this last year when iOS 7 was released for the iPhone 4.
Of course, perhaps the biggest feature coming back to iOS 8.1 is the Camera Roll, which was nixed in the initial iOS 8 release in favor of a different method for saving photos.
Users were rightfully upset by this move, and it seems Apple heard them loud and clear. From what we can tell, Apple replaced the Camera Roll with two new folders instead, one of which is a "Recently Added" folder and the other a "Recently Deleted" folder. Any new photos that you take gets put into the Recently Added folder. The Recently Deleted folder is put into action when a user deletes a photo. The deleted photo automatically gets put into the Recently Deleted folder, meaning that it's not truly deleted from your iPhone or iPad.
iOS 8.1 also comes with more support for Apple's Continuity initiative with OS X Yosemite, arriving with support for sending and receiving SMS text messages on your Mac.

As an Amazon Associate I earn from qualifying purchases.