iOS 8.1 Release Date: What to Expect
With iPhone and iPad users struggling with iOS 8 problems, many are looking for an iOS 8.1 release for help. And with an iOS 8.1 release date on the horizon, we want to take a look at what we expect from Apple's update that's currently in beta form but could make its way to iPhone and iPad users sometime later on this fall.
Last month, Apple rolled out its brand new iOS 8 update, an update that delivered a number of brand new features to iPhone and iPad users around the world. In addition to these positive gains, the update delivered iOS 8 problems, problems that have plagued iPhone and iPad users for a number of weeks and continue to plague users after two iOS 8 bug fix updates.
In response to iOS 8 problems, Apple rolled out two new iOS 8 updates. The first, iOS 8.0.1, delivered a number of bug fixes but it also delivered a number of new problems to iPhone 6 and iPhone 6 Plus users including Touch ID problems and cellular reception issues that wiped out cell service for many iPhone 6 users around the world.
The second, iOS 8.0.2, tackled a number of iOS 8 issues including the problems that were introduced by the company's iOS 8.0.1 update. As we've pointed out though, iOS 8.0.2 problems are still prevalent and they continue to mount in the minutes, hours and days after the iOS 8.0.2 release. And those problems have left iOS 8 users looking for answers.
A short time ago, Apple released the iOS 8.1 beta 1 update to developers ahead of the iOS 8.1 release to the public. Last week, Apple pushed out another iOS 8.1 beta update in the form of iOS 8.1 beta 2, a sign that the update is making progress behind the scenes. And while a release date remains out of sight, iPhone and iPad users are hopeful that the iOS 8.1 release is on the horizon.
With iOS 8.1 release rumors swirling and iOS 8 problems frustrating iPhone and iPad users, we want to take a look at what we expect from Apple's iOS 8.1 release date and its overall release for iPhone and iPad.
iOS 8.1 Release Details Soon
While the iOS 8.1 update was confirmed with the release of the iOS 8.1 beta, Apple did not attach a specific time frame or release date to its upcoming update. And if you're familiar with Apple's beta process, you'd know that beta software will often reside in the beta program for several months before its released to the public.
At this point, given its early release (iOS 7.1 wasn't released until November last year), the features it has on board, and the rumors regarding iOS 8.2 and iOS 8.3, we expect to hear about the iOS 8.1 release sooner rather than later. Apple promised an update to iOS 8 users in October and iOS 8.1, at least at this point, fits the bill.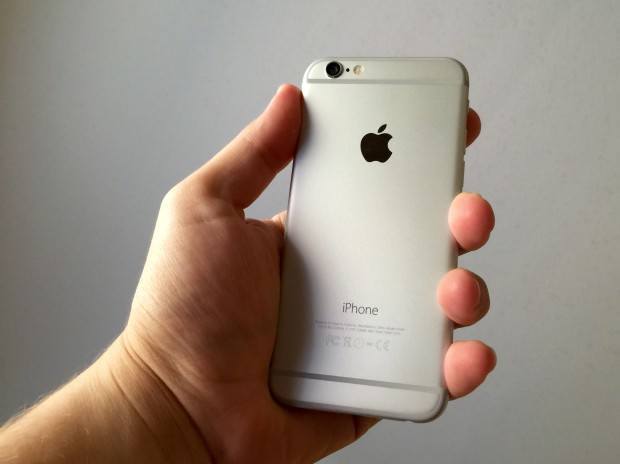 If iOS 8.1 is close, and we think that it is, we would not be surprised if Apple announced its plans at its October 16th media event. There, the company is expected to announce at least one new iPad, new iMacs, and perhaps, new MacBooks as well. It's as good of a place as any for its October iOS release date announcement which means that it could serve as the iOS 8.1 update's launch pad.
Even if that doesn't happen, we expect to hear a lot more about the iOS 8.1 release. Whether that's a new iOS 8.1 beta, a GM, or a rumors, expect to hear more about Apple's next big update in the near future.
iOS 8.1 Release Date in October/November
iOS 8.1 release rumors have singled out October 20th as a potential release date for the iOS 8.1 update. That date is unconfirmed and there's no way to verify the information without Apple's help. That being said, we fully expect Apple to release iOS 8.1 to the public sometime in October or November with a release that coincides with the arrival of Apple Pay, SMS Continuity for iPhone, and the iPad Air 2.
We're not the only ones who think that iOS 8.1 will arrive this month either. Look for Apple to detail the precise release date on stage on October 16th alongside its new products and look for that release date to land in either October or early November after the release of an iOS 8.1 GM to developers ahead the public release.
Fixes for iOS 8 Problems
The iOS 8.1 beta 1 change log is chock full of bug fixes for iOS 8 problems. The iOS 8.1 beta 2's change log isn't any different. And while fixes and features often get stripped out of public releases, we fully expect iOS 8.1 to deliver fixes for iOS 8 problems.
Does that mean that the iOS 8.1 update is going to be a cure all for iOS 8 issues plaguing iPhone and iPad users? No. In fact, it could deliver some problems of its own. However, we do expect it to tackle a number of issues with a change log that's much larger than the two iOS 8 updates (iOS 8.0.2, iOS 8.0.1) that arrived in September.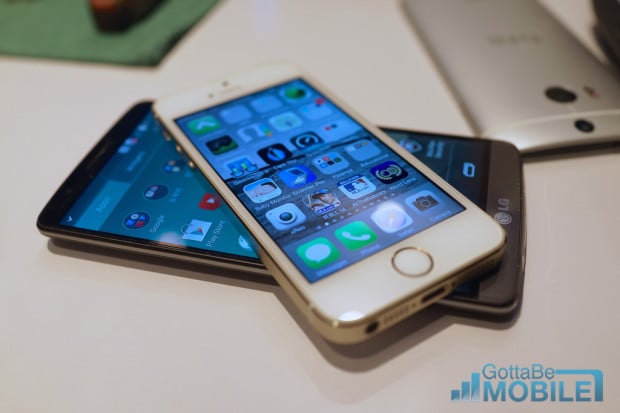 Last year's iOS 7.1 update worked wonders for owners of older devices like the iPhone 4s and iPhone 5 and we are expecting something similar here with iOS 8.1. It won't fix everything but we expect solid results from Apple's next big iOS 8 upgrade.
Apple Pay & Other Features
iOS x.1 updates typically are in possession of new features. We expect the same from iOS 8.1. Apple Pay looks like it will be the biggest feature on board the iOS 8.1 update for iPhone and iPad. Apple Pay is Apple's commerce feature that allows iPhone 6 and iPhone 6 users to use their device like a mobile wallet. A stripped down version of the feature will be available to iPhone 5 and iPhone 5s, neither of which is in possession of an NFC chip.
We're also expecting the SMS Continuity feature to be on board and we also now expect it to help deliver Touch ID to the iPad. The iPad Air 2 is rumored to have Touch ID fingerprint technology on board.
For the most part, we expect iOS 8.1 to be a bug fixer aimed at alleviating iOS 8 problems but you should expect a healthy dose of new iOS 8 features with Apple Pay being the biggest.
Very Few Surprises
We expect there to be very few iOS 8.1 surprises. In other words, we expect the iOS 8.1 update to be released during the working week, sometime between Monday morning and Friday morning. We expect Apple to release it, on its release date, in and around 10AM PST. And we expect it to deliver the update to all devices running iOS 8.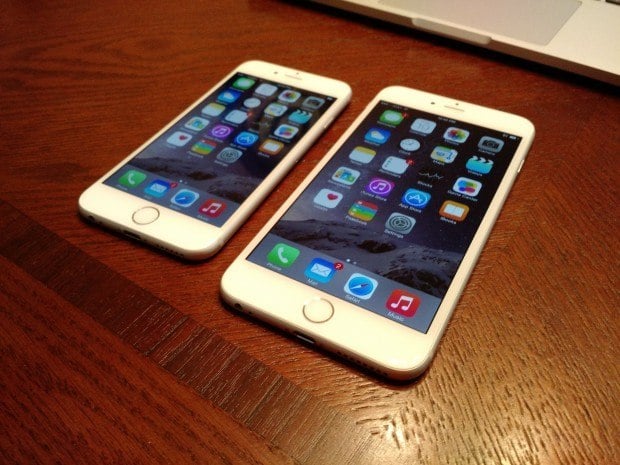 Incremental updates sometimes roll out to select iPhones or iPads. iOS x.1 updates are not your typical update and they typically emerge for all of Apple's devices. What this means is that we expect it to land for:
iPhone 6
iPhone 6 Plus
iPhone 5s
iPhone 5
iPhone 5c
iPhone 4s
iPad Air
iPad 4
iPad 3
iPad 2
iPad mini with Retina
iPad mini
iPod touch fifth-gen

This article may contain affiliate links. Click here for more details.