iOS 8.2 for iPhone & iPad: What You Need to Know Right Now
Apple's iOS 8.1.1 update won't last forever and it appears that the company's iOS 8.2 update for iPhone and iPad might succeed it in the future. With iOS 8.2 in beta and iOS 8 problems continuing to swirl, we want to take a look at everything iPhone and iPad users need to know, right now, about Apple's upcoming iOS 8.2 update.
The iOS 8 update was first released to the public in September alongside the iPhone 6 and iPhone 6 Plus. The update, which replaces iOS 7, is not a huge departure from last year's operating system. Instead, it builds on the foundation left behind by last year's changes and delivers new features, enhancements, fixes, and more to iPhone, iPad and iPod touch users.
As we have learned, the iOS 8 update also delivered a series of iOS 8 problems to iPhone and iPad users and over the past two and a half months, Apple's worked to fix those iOS 8 problems through a series of updates. First, we saw iOS 8.0.1. Next, it was iOS 8.0.2 and iOS 8.1. Then, last month, Apple pushed out iOS 8.1.1.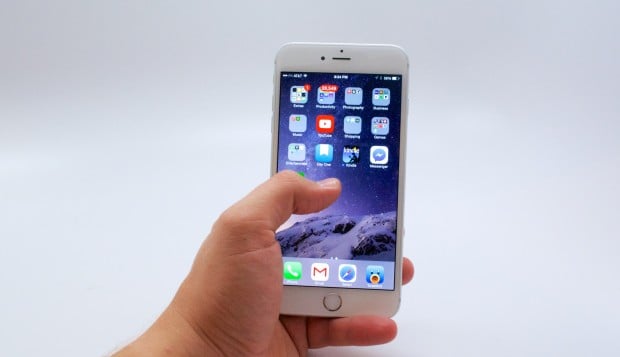 iOS 8.1.1 remains Apple's most current version of iOS 8 though it appears that the company will, at some point, replace it with another version of iOS 8. Weeks ago, Apple quietly released the iOS 8.2 update into its beta program for testing purposes. It's an interesting development given that we didn't see an iOS 7.2 update arrive ahead of iOS 8. In other words, it's a break from Apple's usual iOS release pattern.
iPhone and iPad users, particular those dealing with iOS 8 problems, are starting to get interested in Apple's upcoming update. And while details remain scarce, we want to take a look at everything you need to know about Apple's latest and greatest iOS 8 update, an update known as iOS 8.2.
iOS 8.2 Beta
The first thing you need to know right now about the iOS 8.2 update for iPhone and iPad is that it currently sits in Apple's beta process. What this means is that the update is currently being poked and prodded by Apple, and its developer partners, ahead of its public release.
Currently, the iOS 8.2 update sits on its first beta, iOS 8.2 beta 1, and it's not clear if Apple plans to release any more betas before the update is pushed out to the public-at-large. Our guess is that it will, given the contents of the update. It's more than just your standard bug fixer and therefore it could require several more betas before it's released.
We should note that Apple rarely ever tips its beta plans meaning there's little chance that we'll know exactly when the next beta will arrive. Rumors might be able to pinpoint the number of betas but that's far from guaranteed.
iOS 8.2 Release Confirmed for All iOS 8 Users
The iOS 8.2 beta 1 is available for all devices running iOS 8 which means that the iOS 8.2 update will land for every single device running iOS 8. From the iPhone 6 to the iPhone 4s to the iPad 2, all of these iOS 8 powered devices will get the iOS 8.2 update down the road.
iOS 8.2 Release Date MIA
The iOS 8.2 release date for iPhone and iPad is currently missing in action. This doesn't come as too much of a surprise given that Apple never confirms iOS release dates unless it announces them at a launch event. In other words, the only way we'll hear about a very specific, very concrete iOS 8.2 release date is if this update is announced alongside the Apple Watch next year.
That's very possible given that the update is tied into the Apple Watch release. Here's how Apple detailed the iOS 8.2 update to developers when it arrived several weeks ago:
iOS 8.2 lets you give Apple Watch users access to data and functionality related to your iOS app. The primary interface you can create is a Watch app, which gives users quick, focused ways to access their content without opening your iOS app on their iPhone.

You can also enhance your Watch app by providing two optional Apple Watch interfaces that give users timely, high-value information: A Glance provides a screenful of meaningful information related to a Watch app. As its name implies, a Glance displays information that users can absorb instantly, without interaction; in fact, tapping a Glance on Apple Watch launches your Watch app.

A custom notification interface displays information from the local or remote notifications that get delivered to your iOS app. And if your iOS app registers for interactive notifications, your custom notification interface on Apple Watch can include action buttons.
This doesn't confirm a release alongside the Apple Watch but it does mean that it's certainly possible. And with the Apple Watch confirmed for 2015, it means that we may not see this update arrive until next year.
To be specific, the Apple Watch release date is rumored for spring though Apple continues to stick to the early 2015 line that it delivered weeks ago. A specific date isn't known but you can be sure Apple will call the media together once again to announce the finalized details of its next big product.
Not a Big Update, Yet
From what we've seen and heard, outside of the Apple Watch support, the iOS 8.2 isn't a very big update. That is to say that it's not the same massive bug fixer that iOS 8.1 was. This is important because a ton of iPhone and iPad users we've spoken to are hopeful that iOS 8.2 will solve their iOS 8 problems. It may but we wouldn't count on it to solve them all.
We're still very early in the beta process, we've only seen one beta update released, which means that there is plenty of time between now and the final release. Apple could certainly tack on a ton of bug fixes between now and the iOS 8.2 release date. We'd be shocked if this update didn't have bug fixes on board, most iOS updates do.
Of course, iOS updates also don't come with fixes for every reported problem. They also typically comes with some problems of their own. So, iPhone and iPad users should not put their eggs all in one basket and become dependent on this release. If you're dealing with problems, be proactive about them and try and get them solved ahead of iOS 8.2.
We've put together a list of common iOS 8 problems and fixes for those problems that you'll want to check out if you are indeed dealing with problems on the iPhone or iPad.
iOS 8.2 Jailbreak
It would appear that the developers behind the Taig iOS 8.1.1 jailbreak have an exploit lined up for iOS 8.2 but an iOS 8.2 jailbreak is far from guaranteed. There's a lot of time between now and the release which means that there is a lot of time for Apple to plug up any potential exploits. For now, those who want to jailbreak will want to move on up to iOS 8.1.1 and remain hopeful that the iOS 8.2 jailbreak will emerge shortly after its arrival.

This article may contain affiliate links. Click here for more details.