iOS 8.2 to iOS 9 Release Date Breakdown
The iOS 8.1.3 stands as Apple's most current version of iOS though thanks to iOS betas and rumors, there appears to be a long line of successors in the works. With iOS 8.2, iOS 8.3, iOS 8.4, and iOS 9 releases for iPhone and iPad rumored, we want to take a look at what we know about the iOS 8.2 release, the iOS 8.3 release, iOS 8.4 release, and the iOS 9 release as well.
In September, Apple delivered its iOS 8.0 update alongside the iPhone 6 and iPhone 6 Plus. The update did not bring the same dramatic changes that iOS 7 did back in 2013 but it did bring some notable features to the table including huge changes to Messages, the camera application, design tweaks, continuity between iOS and OS X devices, and more.
The iOS 8.0 update also delivered problems to iPhone and iPad users. Slowly but surely, Apple's been working to correct its mistakes and its latest iOS 8 update is iOS 8.1.3. iOS 8.1.3 is a rather large bug fix update that's currently available for all iPhones, iPads and iPod touches that support the iOS 8 update. It's an update that's certainly worth investigating, especially if you're on an older device like the iPhone 5.
iOS 8.1.3's reign won't last forever though. In fact, we've already got a read on its upcoming successors including the highly anticipated iOS 9 update for iPhone and iPad. It appears that Apple will stay very busy in 2015.
In the months since the iOS 8.0 release, we've seen iOS 8.2 and iOS 8.3 updates released into the beta process. We've also seen iOS 8.4 and iOS 9 releases rumored for later this year. With that in mind, we want to breakdown the iOS 8.2 to iOS 9 release timeline for iPhone and iPad users. We've stitched this timeline together based on rumors and based on Apple's history. Here's how you should expect the rest of the year, from iOS 8.2 to iOS 9, to play out.
iOS 8.2 Release
From the look of things, iOS 8.2 will be the iOS update that replaces the iOS 8.1.3 update as top dog. The update, which is currently in its fifth beta, is available to developers and has been since the end of last year. Apple still isn't say much about the iOS 8.2 update or its release but we've got a pretty good gauge on what should go down for iPhone and iPad users using iOS 8.
The iOS 8.2 release date is rumored for March. More specifically, it's rumored for the second week of March. That date isn't confirmed but it does make a whole lot of sense. iOS 8.2 is expected to deliver support for the Apple Watch, Apple's new hardware that should be out by the end of April. It's still not clear if Apple will host an event for the Apple Watch but if it does, we expect to see the iOS 8.2 release included on stage.
The full change log for the iOS 8.2 update isn't known but we should see Apple Watch features dominate the change log. We also expect the update to deliver a few fixes as well.
iOS 8.3 Release
Today, Apple released the iOS 8.3 beta 2 to developers, a sign that the public release date is inching closer. The first iOS 8.3 beta, iOS 8.3 beta 1, revealed a number of details about the upcoming iOS 8.2 successor and today's beta reveals a few more.
The iOS 8.3 release is confirmed to have wireless support for CarPlay on board. It's also expected to bring better support for two-form authentication for Google apps like Gmail. According to 9to5Mac, it's also going to bring some small changes to Emoji, links to the Mayo Clinic in the Health app, and Apple Pay support for China. It should also bring some improvements to Siri's voice which can be heard in the video below.
Today's iOS 8.3 beta 2 reveals that Apple's adding new language support for Siri. Included is support Danish, Dutch, Portuguese, Russian, Swedish, Thai, Turkish, and English for Indian users.
The iOS 8.3 release date isn't yet known and the closest thing that we have to a date is "later this year." That timing comes from the well-sourced Mark Gurman from 9to5Mac. While we don't have a specific timeframe, we'll probably see it arrive between iOS 8.2 and iOS 8.4. iOS 8.4 is rumored for an arrival this summer ahead of the iOS 9 update.
In March Apple will reportedly start a public iOS 8.3 update beta to let users test out the new update well ahead of the iOS 8.3 release. The program will allow Apple to test the updates on a wider range of devices, networks as well as app and accessory combinations. As we note in every iOS review, the performance of an iOS update can vary from one device to the next based on several different factors.
iOS 8.4 Release
The iOS 8.4 release isn't confirmed but Gurman's sources claim that Apple is working on an iOS 8.4 update for arrival later this year. He suggests that the iOS 8.4 release is planned for summer though a specific date is not given.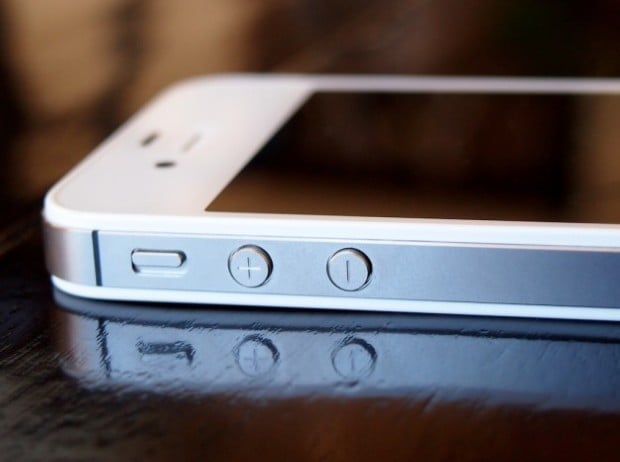 The report about the public iOS beta program does not include details about the iOS 8.4 update but this update is reportedly on track for 2015 with a music subscription service that could give Spotify increased competition.
iOS 9 Release
The iOS 9 release is rumored for the fall. Apple is already testing iOS 9 in a small capacity and a recent 9to5Mac report outlined a big part of this update as fixing bugs, improving performance and the stability of the iPhone and iPad. The iOS 9 update details will come into focus in the June, when we expect to see Tim Cook take the stage at WWDC 2015 to talk about its latest software advancements.
The iOS 9 update is also expected to be included in Apple's public beta program. The public beta will apparently start this summer, likely after WWDC 2015, and it could allow thousands of iPhone and iPad users that aren't registered in the beta program to try the software out ahead of its fall arrival alongside a new iPhone.
Apple started a public OS X beta process in 2014 through AppleSeed. The solution lets a large number of users test out the new OS X Yosemite update before the official release in the fall.
Like Apple's OS X Yosemite beta process, there will likely be an app to let users submit feedback and potential problems and issues directly to Apple. In theory, this should help Apple stabilize the iOS 8.3, iOS 8.4 and iOS 9 releases before they arrive.
So, to recap, here's how the current iOS release breakdown looks:
iOS 8.2 release alongside Apple Watch in March
iOS 8.3 release with wireless AirPlay & more sometime between March and the end of summer
iOS 8.4 release with Spotify competitor in summer
iOS 9 release in the fall after a public beta