iOS 8.2 Jailbreak Release Could Arrive This Month
Apple released iOS 8.2 last week during its Apple Watch event, but the latest version of iOS has yet to be jailbroken. However, that could come later this month.
According to renowned jailbreak developer Stefan Esser, it's very possible that the TaiG jailbreak team could be waiting until the 2015 Mobile Security Summit before releasing an iOS 8.2 jailbreak.
The 2015 MSS takes place on March 27 and it could be the perfect time for the TaiG team to release its iOS 8.2 jailbreak that it's said that it has already. Those that will be presenting at the Mobile Security Summit include some big names within the jailbreak community, including P0sixninja, Comex, a member of the Evad3rs dev team, and a couple of members of the TaiG jailbreak team.
iOS 8.1.3 officially patched up the TaiG iOS 8 jailbreak and that has carried over to iOS 8.2. A support page on Apple's website lists the TaiG Jailbreak Team as the source for a security vulnerability that Apple patched up in iOS 8.1.3, which means that iOS 8.1.3 is unjailbreakable, and as an extension, iOS 8.2 is unjailbreakable as well.
Jailbreak developer MuscleNerd has warned all jailbreakers to stay away from the iOS 8.2 update, since it's not jailbreakable just yet.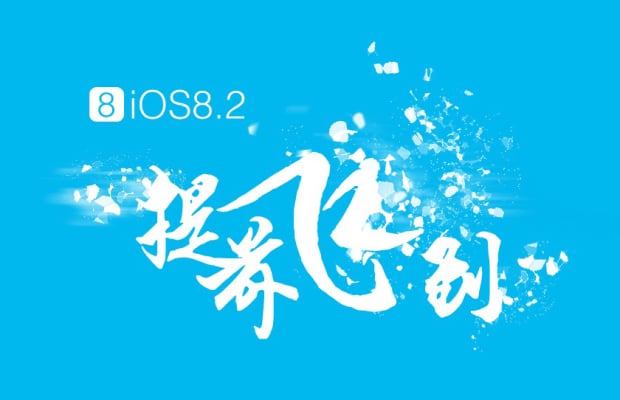 However, an iOS 8.2 jailbreak is looking pretty optimistic so far. The TaiG jailbreak team, which was responsible for the iOS 8.1 jailbreak, already has a jailbreak available for iOS 8.2 beta 1 and 2. However, there have been newer betas since then and Apple has closed access to the first and second betas for iOS 8.2, but the company hasn't patched up those specific exploits, meaning that iOS 8.2 is still jailbreakable.
On the TaiG website, they have stated they've "already completed the untethered jailbreak support for iOS 8.2," which could mean that the TaiG team already has newer exploits needed to crack iOS 8.2. Of course, TaiG won't disclose these exploits until the jailbreak is released, but it gives us hope.
This is certainly good news, as Apple patched up the jailbreak exploits when it released iOS 8.1.3, and it was up in the air as far as when a new jailbreak would arrive, especially with iOS 8.2 releasing.
This iOS 8.2 update is a rather big update for users interested in buying an Apple Watch, mostly because the update will be the first iOS 8 update to support the Apple's new wearable, as the betas have included the WatchKit software development kit, allowing developers to create apps for the new smartwatch
However, at the same time, iOS 8.2 isn't a very big update as far as new features and changes are concerned. The biggest new thing will be Apple Watch support, but that will obviously only be aimed at users who buy an Apple Watch when it releases on April 24.
This probably means that Apple has simply transferred the exploit fixes from iOS 8.1.3 over to iOS 8.2, with the TaiG team already having new exploits in the chamber ready to release alongside the iOS 8.2 launch.
Of course, jailbreak developers have claimed to have successfully jailbroken beta versions of iOS updates in the past, but rarely do those jailbreaks make it to the public release before Apple patches them up. Luckily, that isn't necessarily the case here.
We'll likely see an iOS 8.2 jailbreak release shortly, but it'll ultimately be up to TaiG.
TaiG's jailbreak of iOS 8.1.1 that was released back in December was also compatible with the iOS 8.2 beta at the time.
If you already updated to iOS 8.1.3, you'll have to wait it out until a new jailbreak arrives for iOS 8.2, and the timeline for that may not be that long. You were able to downgrade back to iOS 8.1.2 for a short time, but that gap has unfortunately been closed.
If you're still on iOS 8.1.2, you can jailbreak your device easily using TaiG's jailbreak tool. The process only takes a few minutes.

As an Amazon Associate I earn from qualifying purchases.