iOS 8.2 on the iPhone 5s: Impressions & Performance  
It was almost easy to forget about Apple's iPhone following yesterday's Apple Watch reveal. Apple spent the better of the morning talking about sales numbers and showing off new devices that buyers weren't expecting. First there was the new MacBook reveal. Following that was the Apple Watch release date details and pricing. Sandwiched between both of those was news of  iOS 8.2. iOS 8.2 is a significant update to the iOS software that powers the iPhone. All at once, it adds a new feature and addresses longstanding bugs that have plagued the operating system.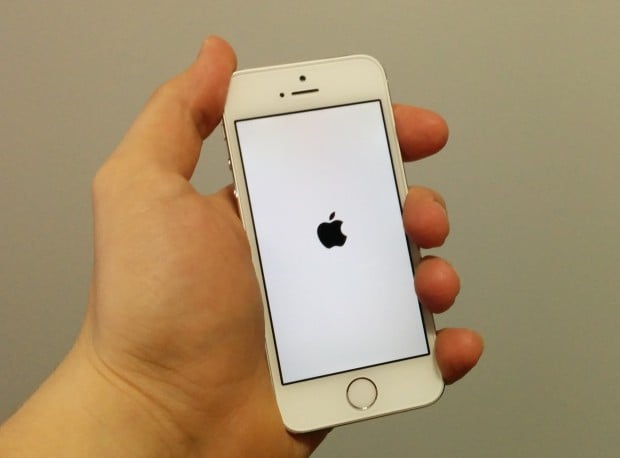 Read: 5 Reasons to Install iOS 8.2 Right Now
Here's how iOS 8.2 on the iPhone 5s performs and some early reactions to the changes I've noticed.
iOS 8.2 on the iPhone 5s – New Features and Bug Fixes
Whether or not an upgrade to iOS is worth installing always comes to down a few important factors. You have to ask yourself if the update contains any features that you must have. After all, an update to iOS makes your device unusable for a short time, could introduce new bugs and could wipe away any jailbreaking you've already done. iOS 8.2 on the iPhone 5s doesn't change a lot, but there are some bug fixes and new feature additions you should be aware of.
First, the bug fixes and minor changes. iOS 8.2 on the iPhone 5s adds tons of new options to the Health app that Apple introduced last fall. Going forward, iPhone 5s users can choose how they want to measure their body temperature, weight, blood glucose level and weight. This is a great feature for anyone who prefers a specific unit of measure over another. For example, a European living in the United States might want to have their body temperature show up as Celsius instead of Fahrenheit since that is the standard they are used to. Apple says it improved overall app stability when processing a lot of data, added visualizations for sessions added to the Health app by apps you download from the iTunes Store and fixes an issue where graphics compiled in Health commonly showed no value.
Beyond Health, iOS 8.2 on the iPhone 5s improves stability for some key iPhone apps. These include Mail, Maps and Music.Wearers of hearing aids with Made for iPhone support should find their connections to their phones are more stable.
The smattering of bug fixes include changes for iTunes content being restored, duplication problems with iCloud, music and playlist syncing, issues with Bluetooth calling in cars, broken time zones in the Calendar app and an issue where notes in Exchange would get overwritten.
The only true new thing that you'll notice after downloading iOS 8.2 on the iPhone 5s is the Apple Watch app. Following the update, the App is dropped on the iPhone 5s Home Screen for owners to browse. It's this app that lets users add content to their Apple Watch and change its different settings. With the Apple Watch release due in late April, adding the Apple Watch companion app now makes sense.
iOS 8.2 on the iPhone 5s – Impressions & Performance
There's very little in the way of bugs or performance changes to report with iOS 8.2 on the iPhone 5s. Simply put, my iPhone 5s still does everything that it did before pretty well. Apps open quickly. Safari scrolls through web pages just as fast. Wi-Fi and 4GLTE work just fine.
One thing I'd personally noticed in past updates was a problem with connecting to Bluetooth stereos. With the last major iOS update, my iPhone 5s wouldn't automatically link to my Ford Sync car audio system. It seems to be working just fine after the iOS 8.2 on the iPhone 5s update.
Over all, I'd be mildly impressed with the iOS 8.2 update if it there wasn't one core issue with it, and it's related to yesterday's Apple Watch announcement. Apple has made it clear, the Apple Watch is a companion to the iPhone. When it arrives in late April, Apple is banking on millions of users all wanting something that wireless connects to their iPhone, but lets them leave their iPhone in their pocket. I get that; Apple devices have always been connected.
iOS 8.2 on the iPhone 5s adds the Apple Watch companion app and makes it absolutely mandatory. You can't remove it from the iOS Home Screen. You can't hide it either. The best thing you can do is stuff it into a custom folder and try not to look at it. It seems ironic that in convincing me to buy a device that's more personal, Apple took away my choice in seeing what amounts to an ad on my Home Screen.
iOS 8.2 on the iPhone 5s – Should You Download It?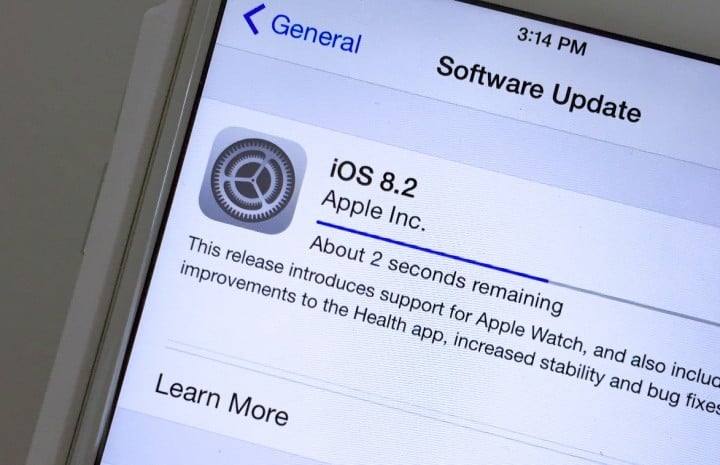 The short answer is yes, you should download the iOS 8.2 on the iPhone 5s update. It fixes some real issues. Though I might not like the forced advertisement, it doesn't harm anything once you throw it into a folder full of the other apps Apple forces on users. Really, the only people who should stay away from it are those who've jailbroken. Reports indicate that those users should definitely hold out.