iOS 8.2 Release Date Breakdown
Apple's iOS 8.2 release for iPhone, iPad and iPod touch is getting closer and a release is rumored for next week. With that in mind, we want to breakdown what we currently know about the iOS 8.2 release so that iPhone, iPad and iPod touch users on iOS 8 are prepared for Apple's next big update to its iOS 8 operating system.
The iOS 8.1.3 update serves as the most current version of iOS 8 though that's expected to change in the near future. Apple has at least two more major iOS 8 updates cooked up for iPhone and iPad users and rumors point to an iOS 8.4 release this summer ahead of the iOS 9 update. It's going to be a busy first half of the year for Apple and its iOS 8 operating system.
On deck is an iOS 8.2 update that's expected to be released in time for Apple's upcoming Apple Watch release. iOS 8.2 was first released at the tail end of last year though not for the public. Instead, Apple released the update into its developer program ahead of a widespread release for iOS 8 users around the world.
Over the past few months, Apple's released several iterations of the iOS 8.2 beta and we're currently on iOS 8.2 beta 5 awaiting a public release for devices that are capable of running Apple's current OS. Apple still hasn't announced an iOS 8.2 release date but thanks to rumors and leaks, we're fairly certain that an iOS 8.2 release is extremely close.
In the buildup to the iOS 8.2 release, we've started to take a close look at Apple's upcoming release. Yesterday, we outlined several steps to take ahead of the iOS 8.2 release date and today, we want to outline what you should expect from the update itself and the release. This will refresh those of you that have been following all of the latest developments and it will bring those of you in the dark up to speed with the iOS 8.2 release.
Will I Get iOS 8.2?
One of the questions that we get asked over and over is: "Will I get the iOS 8.2 update?" The answer is pretty simple. If you own a device that's capable of running Apple's iOS 8 update, you will get the iOS 8.2 update whenever Apple decides to release it. What this means is that the following devices will get iOS 8.2.
iPhone 6
iPhone 6 Plus
iPhone 5s
iPhone 5c
iPhone 5
iPhone 4s
iPad Air 2
iPad Air
iPad mini 3
iPad mini 2
iPad mini
iPad 4
iPad 3
iPad 2
iPod touch fifth-gen
Apple always makes its iOS updates available to everyone at once so if you own one of those devices, you'll be able to install it immediately once Apple pushes it live.
You Can Try iOS 8.2 Right Now
While a public iOS 8.2 beta isn't available, you can try the iOS 8.2 update right now if you're part of the developer program. We don't recommend installing the beta right now because of how close we are to the public release but if you're anxious and you want to familiarize yourself with its features, the option is available.
If you don't want to try out the iOS 8.2 beta right now and you're curious about its performance, there are a series of iOS 8.2 videos on YouTube that you can check out for feedback purposes. The video above shows how the iOS 8.2 update is performing on the iPhone 6 compared to the iOS 8.1.3 update. Remember, this is beta software so the final version released to the public will probably be different.
iOS 8.2 Release Date
For several weeks now, the iOS 8.2 release date has been rumored for March. Weeks ago, we heard that Apple was planning a release for the second week of March and the latest iOS 8.2 release rumors hint at an arrival in the near future.
A report from BGR states that the iOS 8.2 update will be released to the public next week. The iOS 8.2 update is expected to be released early in the week, perhaps on the same day that Apple takes the stage in Cupertino to show off the Apple Watch.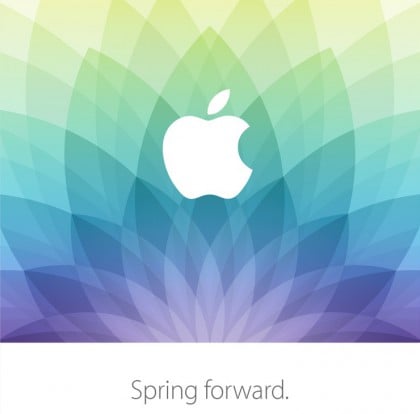 Apple's scheduled a media event for Monday, March 9th, where it will show off the Apple Watch ahead of its release. And because the iOS 8.2 update ties in so heavily to the Apple Watch, there's a good chance that we'll see an iOS 8.2 release date announced on stage or better yet, an iOS 8.2 update released to the public on Monday.
At this point, it's pretty clear that the iOS 8.2 release date is close and smart bets would be on a release on Monday or Tuesday after Apple puts the finishing touches on its Apple Watch release.
iOS 8.2 Features
Thanks to the iOS 8.2 beta, we know that the update will be the one that delivers Apple Watch support to current iPhones, iPads, and iPod touches. That's been clear for awhile now. BGR's report also outlines some of the other features that will evidently be coming with the public iOS 8.2 release and it appears that the change log will be pretty substantial.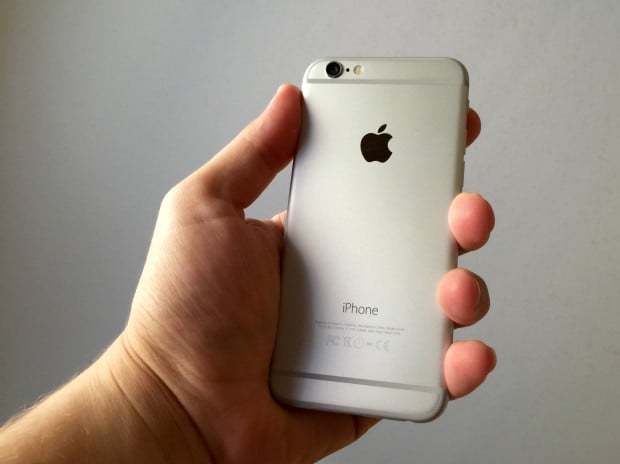 The leaked change log suggests that there will be a number of improvements made to Apple's Health application, a feature that will gain importance with the release of the Apple Watch. Changes to the Health app include:
Adds the ability to select the unit of measurement for body temperature, weight, height, distance, and blood glucose
Improves stability when dealing with large amounts of data
Includes the ability to add and visualise workout sessions from 3rd-party apps
Addresses an issue that may have prevented users from adding a photo in Medical ID
Fixes units for vitamins and minerals
Fixes an issue where Health data wouldn't refresh after changes data source order
Fixes an issue where some graphics showed no data values
Adds a privacy setting that enables turning off tracking of steps, distance, and flights climbed
There are also a number of enhancements and bug fixes that Apple will reportedly introduce to help stabilize iOS 8. iOS 8 problems have plagued many iPhone and iPad users since launch and it looks like iOS 8.2 will tackle at least some of these lingering issues. Here are the enhancements that are supposedly coming with iOS 8.2:
Increases stability of Mail
Improves stability of Flyover in Maps
Improves stability of Music
Improves VoiceOver reliability
Improves connectivity with Made for iPhone Hearing Aids
Here are the bug fixes that will reportedly help accompany the iOS 8.2 update to iPhones, iPads and iPod touches all over the world:
Fixes an issue in Maps that prevented navigating to some favorite locations
Addresses an issue where the last word in a quick reply message wasn't autocorrected
Fixes an issue where duplicate iTunes purchased content could prevent iCloud restore from completing
Resolves an issue where some music or playlists didn't sync from iTunes to the Music app
Fixes an issue where deleted audiobooks sometimes remained on the device
Resolves an issue that could prevent call audio from routing to car speakers while using Siri Eyes Free
Fixes a Bluetooth calling issue where no audio is heard until the call is answered
Fixes a timezone issue where Calendar events appear in GMT
Addresses an issue that caused certain events in a custom reoccurring meeting to drop from Exchange calendar
Fixes an certificate error that prevented configuring an Exchange account behind a third-party gateway
Fixes an issue that could cause an organizer's Exchange meeting notes to be overwritten
Resolves an issue that prevented some Calendar events from automatically showing as "busy" after accepting an invite.
There are a ton of fixes there but the biggest might be the fix for the GMT calendar issue that iPhone and iPad users have been complaining about for months. It appears that Apple's finally gotten around to fixing it once and for all. We're hopeful that iOS 8.2 will also improve Wi-Fi and iPhone 6 landscape issues but we're feeling a bit pessimistic now that this change log is out.
iOS 8.1.3 Will Help
iOS 8.2 is shaping up to be a massive update. And that means that it could require a ton of space to install on the iPhone, iPad, and iPod touch. That won't be a problem for those of you accustomed to installing iOS updates over iTunes but it will be a problem for those of you that like to install Over-the-Air through Settings. 16GB users who have filled up their internal storage, we're looking at you.
If you don't have access to iTunes or simply don't want to use it to install iOS 8.2, right now is a great time to think about installing iOS 8.1.3. The update lowers the amount of storage needed to install Apple's iOS updates Over-the-Air. We're not sure what that will mean for the iOS 8.2 update but there should be some kind of benefit.
iOS 8.1.3 is a solid update on most devices and it delivers a number of bug fixes and security enhancements that will help stabilize your device. It's worth a look if you're concerned about storage or if you're dealing with iOS 8 problems.
iOS 8.2 Jailbreak
There's a chance that we'll see the iOS 8.2 jailbreak arrive sometime after Apple's iOS 8.2 update. The developers haven't confirmed a release outright but we're optimistic after getting some good news this week. If you're into the jailbreak scene, make sure you pay close attention because you may not want to install the iOS 8.2 update on day one.
What Comes After the iOS 8.2 Release?
iOS 8.2 won't be the last iOS 8 update for iPhone, iPad, and iPod touch. Apple's also confirmed an iOS 8.3 release for arrival and there's a chance that we might see it arrive shortly after the iOS 8.2 update's arrival. It's currently on its second beta and rumors suggest that Apple will release two more betas before a public release.
The iOS 8.3 release is confirmed to have wireless support for CarPlay on board. It's also expected to bring better support for two-form authentication for Google apps like Gmail. According to 9to5Mac, it's also going to bring some small changes to Emoji, links to the Mayo Clinic in the Health app, and Apple Pay support for China. It should also bring some improvements to Siri's voice which can be heard in the video below.
The latest iOS 8.3 beta also reveals that Apple's adding new language support for Siri. Included is support Danish, Dutch, Portuguese, Russian, Swedish, Thai, Turkish, and English for Indian users. It's also expected to be accompanied by a public beta program for iOS.
In March, Apple will reportedly start a public iOS 8.3 update beta to let users test out the new update well ahead of the iOS 8.3 release. The program will allow Apple to test the updates on a wider range of devices, networks as well as app and accessory combinations. As we note in every iOS review, the performance of an iOS update can vary from one device to the next based on several different factors.
An iOS 8.4 release is also rumored for the summer and it's expected to deliver a music subscription service that could give Spotify increased competition. This update is expected to arrive ahead of an iOS 9 update slated for the fall.