iOS 8.2 Release Date: What to Expect
Several weeks ago, Apple pushed an iOS 8.2 release for iPhone and iPad into its beta program ahead of a public release. At some point, the update will arrive to replace iOS 8.1 and with iOS 8.1.1 problems swirling around, iPhone and iPad users are curious about when that release might take place. Here, we want to help set iOS 8.2 release date expectations for those dealing with iOS 8 issues as we explore how we think Apple's next big iOS release will play out.
Apple's iOS 8.0 update was first released to the public in September alongside the iPhone 6 and iPhone 6 Plus. The update, which replaces iOS 7, is not a huge departure from last year's operating system. Instead, iOS 8 builds on the foundation left behind by last year's changes adding new features, enhancements, fixes, and more to iPhone, iPad and iPod touch users.
In addition to these features, the iOS 8 update also delivered a series of iOS 8 problems to iPhone and iPad users and over the past two and a half months, Apple's worked to fix those iOS 8 problems through a series of updates. First, we saw iOS 8.0.1. Next, it was iOS 8.0.2 and iOS 8.1. Then, last month, Apple pushed out iOS 8.1.1.
iOS 8.1.1 is still Apple's most current version of iOS 8 though it appears that the company will, at some point, replace it with another version of iOS 8. Weeks ago, Apple quietly released the iOS 8.2 update into its beta program for testing purposes. It's an interesting development given that we didn't see an iOS 7.2 update arrive ahead of iOS 8. It's a break from Apple's usual iOS release pattern.
With interest in Apple's iOS 8.2 update for iPhone and iPad climbing, we want to take a look at what we expect from the iOS 8.2 release date including a look at the release itself and the features that iOS 8.2 could, and should, bring to owners of iOS 8 powered devices.
iOS 8.2 Release for All iOS 8 Devices
First things first. Expect Apple to release the iOS 8.2 update for all iOS 8 powered devices. This is set in stone given that the iOS 8.2 beta is available for all iPhones, iPads and iPod touches running the company's iOS 8 update. Do not expect this to change during the beta process. Do expect Apple to roll it out to all iOS 8 users in the weeks ahead.
Very Few iOS 8.2 Release Rumors
Expect iOS 8.2 release date rumors to be few and far between. If we do see some rumors emerge, they'll likely arrive a few days ahead of the actual release date, much like they did for iOS 8.1. Apple software release date rumors are typically scarce and the company does a good job of keeping the exact details under wraps.
More iOS 8.2 Beta Releases
We expect Apple to release at least one more iOS 8.2 beta for developers. The iOS 8.2 update, as it stands, is not a massive update but it's an important one nonetheless. The release is tied into support for the Apple Watch which means that developers will likely need more than a few weeks to test this update. Apple itself is also going to need more than a couple of weeks to test its software out to ensure a smooth delivery. Especially when you consider the company's problems with iOS 8.0.1.
This is a much bigger update than iOS 8.1.1, which saw just one beta release before it was released to the public. It's more on par with the iOS 8.1 update that saw multiple beta releases for developers. We'd be surprised if Apple used just one beta for the iOS 8.2 update and we'd be surprised if we didn't see a new beta roll out within the next few weeks as Apple makes headway with its upcoming iOS 8 upgrade.
Early iOS 8.2 Release Date Announcement Here (If At All)
If Apple does announce the iOS 8.2 release ahead of the date itself, we would expect it to be announced alongside the Apple Watch. We expect there to be some kind of media event for the Apple Watch, it's a very significant release that deserves that kind of attention. Apple tends to only announce iOS release dates on stage during media events so if we do see one announced ahead of time, we'd expect it to arrive there.
The Apple Watch is still without a release date though rumors suggest that it will be coming in the spring. Apple's official line is that it will be arriving in early 2015. So, if we do see a date announced, expect it there. If there is no event, or if Apple has another Apple Watch compatibility update up its sleeve, we'd expect the iOS 8.2 release date to arrive without much warning.
iOS 8.2 Release Date
We expect the iOS 8.2 release date to take place sometime within the next few months. Apple's iOS updates never spend more than a few months in the beta program and so while a release may not be imminent, we don't expect it to be a year away either. Given the tie-in with the Apple Watch, we expect the update to arrive sometime next year. Perhaps, ahead of the Apple Watch's release.
iOS 8.1.1 is also very stable for many iPhone and iPad users so there's no pressure for Apple to release another major update to iOS 8. iOS 8.1.1's short beta process was, in our eyes, an anomaly and simply a case of Apple playing it safe after a disastrous iOS 8.0.1 release for iPhone and iPad. With the holidays coming up, and engineers likely taking time off, our guess is that the beta process will extend into next year with a release sometime in the early part of 2015.
iOS 8.2 Release Time
The iOS 8.2 release time will almost certainly take place in and around 10AM PST on some day between Monday and Friday. In other words, there's no need to check your phone or tablet on the weekend or in the late afternoon if you live on the west or east coast of the United States. This is one pattern that we expect Apple to stick with because it's a pattern that its users have come to expect.
iOS 8.2 Features
We expect the iOS 8.2 release to deliver a number of features including bug fixes for iOS 8 and iOS 8.1.1 problems, security updates, and perhaps, support for Apple's new Watch. There's a good chance that a majority of its change log will deal with fixes and enhancements as Apple looks to stabilize iOS 8 ahead of the Apple Watch release.
iOS 8.2 to Patch iOS 8.1.1 Jailbreak
If Apple doesn't roll out an iOS 8.1.2 update ahead of its release, expect Apple to plug up the exploits used by the current iOS 8.1.1 jailbreak. Apple never lets these jailbreaks linger and there's a very good chance that the company's engineers will seal these up and force the developers to find alternatives to keep the jailbreak alive. That hasn't stopped them thus far.
iOS 8.2 Release: Won't Be the Last iOS 8 Update
Rumors has it, Apple's working on an iOS 8.3 update for iPhone and iPad. Even if the company decides against an iOS 8.3 roll out, there's a very good chance that we'll see at least one iOS 8.2 bug fixer emerge in the days after the initial iOS 8.2 release. We always see Apple roll out improvements and iOS 8.2 probably won't be any different.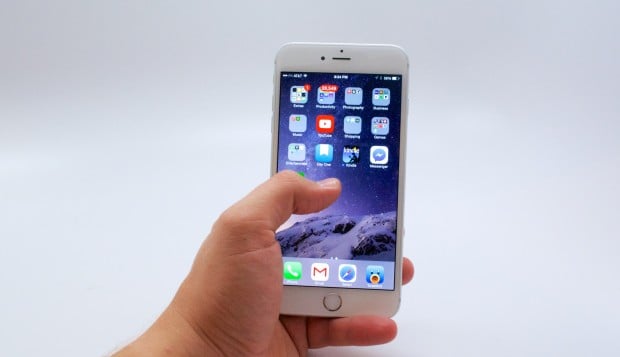 The company will want to stabilize the software ahead of the iOS 9 release that will almost certainly arrive alongside follow ups to the iPhone 6 and iPhone 6 Plus next year.