10 Things to Do Before the iOS 8.2 Release Date
While the iOS 8.2 update for iPhone, iPad and iPod touch is confirmed, we're still without an official release date. Credible iOS 8.2 release date rumors point to an arrival as soon as next week though which means that right now is a great time iPhone, iPad, and iPod touch users to start preparing themselves and their device for the update's arrival.
Last year, Apple released an iOS 8.2 update into its beta program. Per usual, the company did not tack on an official release date leaving the specific date for rumors and perhaps, an official announcement on stage.
On Monday, Apple will take the stage to talk more about its upcoming Apple Watch release. The Apple Watch release date is expected to arrive for many users in March or April and that means that Apple will have to release the iOS 8.2 update in the near future. Why? Because iOS 8.2 brings Apple Watch compatibility to owners of the iPhone, iPad and iPod touch.
iOS 8.2 release date rumors have centered on a release during the second week of March. And with a release near, there's speculation that the company could announce the release on stage alongside its Apple Watch details, similar to what it did with iOS 8.1 at its iPad event in October. While that's not confirmed, it's clear that we're very close to the arrival of Apple's next big iOS 8 release.
With an iOS 8.2 release date on the horizon, now is the perfect time to make the final preparations for the move from iOS 8.1.3 and below to iOS 8.2. Here, we want to tell you about some steps to take ahead of your iOS 8.2 update. These will help to ensure a smooth iOS 8.2 installation process and transition from the iOS update you're currently on be it iOS 8.1.3 or iOS 7.
iOS 8 & iOS 8.1.3 Review
The first thing you should do before the iOS 8.2 release date is familiarize yourself with iOS 8 if you haven't already. There are still plenty of people that are lingering on iOS 7 and the arrival of iOS 8.2, and its features, could be enough to convince some of you to finally make the jump up to Apple's latest operating system.
There are a few ways to get caught up. You can take a look at our detailed iOS 8 vs. iOS 7 comparison. You can head on over to Apple's website to learn about the changes and features from the horse's mouth. And you can read our latest iOS 8.1.3 reviews. Educate yourself, get acclimated to the changes, and then make a well informed decision.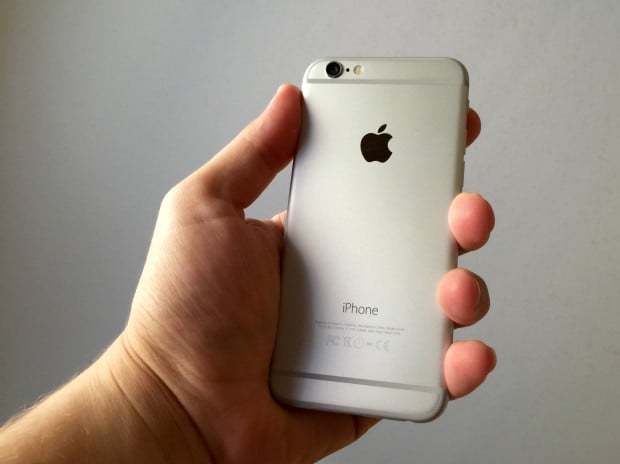 We encourage you to get familiar with Apple's iOS 8.1.3 right now. iOS 8.1.3 comes with a fix for the amount of storage needed to install iOS updates Over-the-Air. We're still not sure how big iOS 8.2 will be but it's possible that it will be bigger than your standard iOS upgrade. This could complicate things for users on iOS 8.1.2 and below that don't have access to iTunes.
If you're planning to install iOS 8.2 OTA, it will almost certainly require a bunch of space to install. If you're on iOS 8.1.3, you won't need as much room to install Over-the-Air without iTunes. This makes the iOS 8.1.3 update worthwhile for those of you running out space, particularly those with 16GB iPhones and iPads. iOS 8.1.3 might be worth installing ahead of iOS 8.2 if you know that you're not going to have access to iTunes.
Get Familiar with Apple Pay & Apple Watch
Now is also a great time to get caught up to speed on all of the Apple Watch details and Apple Pay, the service that Apple delivered with iOS 8.1 and a service that will be accessible to owners of older devices once the Apple Watch and iOS 8.2 are released.
Once iOS 8.2 is out, owners of devices not called iPhone 6 and iPhone 6 Plus will be able to use the Apple Watch to pay for goods and services at a ton of different retailers. It's safe and convenient and you'll want to be familiar with the service, especially if you're thinking about buying an Apple Watch for yourself, a friend or family member.
Keep an Eye Out for iOS 8.2 Jailbreak Details
If you're thinking about jailbreaking your iPhone or iPad and you're at all interested in iOS 8.2, now is a perfect time to get caught up to speed on the latest iOS 8.2 jailbreak information.
We're optimistic that we'll see an iOS 8.2 jailbreak released sometime after the iOS 8.2 release date but you'll want to make sure that you keep an eye on all of the latest developments. Doing so will help you prepare for iOS 8.2's first day of availability and it will help you set your expectations accordingly.
Clean Up Your Device
Now is a perfect time to clean up your iPhone, iPad or iPod touch. While many of you probably did this before installing iOS 8 or one of Apple's smaller iOS 8 updates, some of you may not have taken the time to get rid of unnecessary files. We recommend doing some spring cleaning ahead of an update that's expected to be substantial for the iPhone, iPad and iPod touch.
Over the past few weeks, months, or even years, you've likely downloaded applications, music or other files that you simply don't use any more. Right now, ahead of the iOS 8.2 release date, is a great time to get rid of the files you aren't using. It will rid your device of clutter and also free up some valuable storage space that could come in handy after you get the iOS 8.2 update on board.
We always recommend keeping iOS clean and tidy year round but some general clean up right before an iOS update should work wonders for your device and for your sanity. Use iOS 8.2's upcoming release as an excuse to get your device cleaned up.
Backup Your iPhone, iPad or iPod touch
While we never anticipate major iOS installation problems, there's always a chance that a big update like iOS 8.2 could wreck havoc on your device. If it does, you should come out of the iOS 8.2 release date unscathed if you've made a proper backup of your important files.
Before installing iOS 8.2, you will want to backup all of your files so that if anything goes wrong, the data can be retrieved with ease. This is particularly crucial if you're moving from iOS 7 to iOS 8 for the first time.
To make a backup ahead of the iOS 8.2 release, you will want to go into iTunes. The backup process will begin after you plug your device into a computer. If it doesn't happen automatically, you can force a backup to occur.
To force a backup, simply go into iTunes, right click on your device, and select Back Up. It's going to take some time for the process to complete, especially if you have a lot of files, but it's worth doing if you're moving up to iOS 8 from iOS 7 or if you're on iOS 8 and you're concerned about iOS 8.2 problems. This is highly recommended for those of you making the jump from iOS 7.
Gather Your Login Information
If you're moving from iOS 7 or even iOS 6, you're going to need your Apple ID to get the ball rolling. You'll also need the latest version of iTunes. If you're coming from iOS 7 or below or even if you're coming from iOS 8.1.2, you're going to need your passcode to install the update Over-the-Air.
Make sure you have all of your credentials handy before the iOS 8.2 release date. This is important for those of you who are tasked with keeping the device of a loved one up-to-date. Make sure you have their information at the ready when this upgrade arrives. You won't be able to install the update without a passcode if the device is locked.
Keep Your Device Charged
We still don't know when the iOS 8.2 update will arrive, our best guess is next week, but just to be safe you're going to want to keep your device charged up and ready.
You'll need to have a minimum of 50% of battery when installing the iOS 8.2 update if the device isn't plugged into a power source like a wall outlet or a computer. If you're at the office during the day or if you're typically in class around Apple's 10AM PST release time, it's smart to leave the house with a full charge.
Update Your Apps
iPhone and iPad users often complain about app performance after the arrival a new iOS update. App performance has been smooth in the weeks after iOS 8.1.3's release but there's always a chance that something can go wrong.
There's no way to guarantee a smooth transition but we've been able to alleviate some potential issues by updating our apps with the latest bug fix updates ahead of an update's release date.
Before upgrading to iOS 8.2, you would be wise to update all of your apps to the latest version, especially if the version comes with iOS 8 support. If you are rocking the latest updates, there's a good chance that your apps will do just fine after making the move from iOS 8.1.3 or below to iOS 8.2.
Talk with IT
Finally, those of you who use your iPhone, iPad or iPod touch for work would be wise to consult the IT department (if you have one) ahead of the iOS 8.2 release. They might be able to provide you with some valuable feedback, especially if they've used one of the five iOS 8.2 betas.
After every iOS update, we always get a ton of feedback from enterprise users running into problems with their enterprise software, with Exchange, and with other features. It happens after every single update and we expect to see similar complaints after iOS 8.2.
There may not be anything your IT department can do about the problems but they might be able to warn you about potential issues ahead of time. If you don't have an IT department, we suggest gathering user feedback from co-workers and others who install the iOS 8.2 update on the day that it comes out.
Get Familiar with Common iOS 8 Problems & Fixes
iOS 8.2 could come fixes for iOS 8 problems. It also could bring some problems of its own. That's why we recommend familiarizing with some of the more common fixes for iOS 8 problems. That way if you do run into issues, you'll be equipped with some of the steps to take to fix those problems.

As an Amazon Associate I earn from qualifying purchases.