10 iOS 8.2 Update Predictions
Apple's new iOS 8.1.2 update won't last forever and we've already heard about a couple of updates that might serve as its successor. One of those updates is the iOS 8.2 release that Apple popped into the beta program a few weeks back. And with an iOS 8.2 release date inching closer, we felt it appropriate to make some bold predictions ahead of its arrival.
Over the past few weeks, attention from iPhone and iPad users has been lavished on two iOS 8 updates, the aging iOS 8.1.1 update and the new iOS 8.1.2 update that replaced it. Both updates were rolled out to squash lingering iOS 8 problems and both updates delivered some new iOS 8 problems to owners of the iPhone and iPad.
This has been a common theme throughout iOS 8's existence. iOS 8 problems emerged in September when the update first arrived. iOS 8 issues plagued iPhone and iPad users after both the iOS 8.0.1 and iOS 8.0.2 updates. And even the massive iOS 8 bug fixer itself, iOS 8.1, delivered some iOS problems of its own. Apple's been working to eliminate as many issues as it possibly can but even its latest iOS update, iOS 8.1.2, is causing trouble for owners of iOS 8 powered smartphones and tablets.
With iOS 8.1.1 and iOS 8.1.2 details swirling, many iPhone and iPad users have forgotten about another iOS 8 update that's waiting in the wings. That update is iOS 8.2, a piece of software that Apple released into the beta program a few weeks back and one that, in recent days, has inched towards its inevitable release date.
As we push toward the end of the year and closer to the iOS 8.2 release, interest in the new update is starting to climb. And we, like many others, are intrigued about another big update to the iOS 8 operating system.
Now that the iOS 8.2 update is on the horizon, we want to make some early predictions regarding the update itself and regarding the iOS 8.2 release date. Our goal here is to help set expectations for iPhone and iPad users that are jailbroken, that are dealing with iOS 8 problems, as well as those still lingering on updates like iOS 7.
More iOS 8.2 Betas
iOS 8.2 ties in with Apple's Watch which means that it's not going to be your cookie cutter bug fix update. It's an important one, for a new product line that Apple hopes will captivate consumers just like the iPhone and iPad did. This is an update that is going to need quite a bit of testing by Apple and maybe most important, by developers.
We expect Apple to release at least one more beta ahead of the public release of iOS 8.2. There's just simply too much riding on this update (especially after the disastrous iOS 8.0.1 update) for Apple not to take proper precautions. If this update is several months away like we think, then should see several more betas emerge as Apple looks to patch up iOS 8 and deliver solid performance to those that order the Apple Watch.
iOS 8.1.3
MacRumors thinks that an iOS 8.1.3 update could roll out ahead of the iOS 8.2 update. The company bases the news off of a growing number of iOS 8.1.3 sightings in its analytics. Gotta Be Mobile has also seen a growing number of pings from iOS 8.1.3 powered devices, a sign that Apple's currently testing the software ahead its release.
We would not be surprised if Apple did release an iOS 8.1.3 update ahead of the iOS 8.2 release. Why? iOS 8 problems for one but also to patch up the iOS 8 jailbreak that's currently available for iOS 8.1.2. Jailbreaks used security exploits and Apple engineers engage in a cat and mouse affairs with them as they try and one up each other. Apple typically gives credit to jailbreak developers when it patches up a security flaw.
Brief iOS 8.2 Announcement, If There is One At All
If Apple does announce the iOS 8.2 update, it will be alongside the Apple Watch. We assume that Apple will host a media event to showcase the Apple Watch again and offer release date details. If Apple doesn't announce the iOS 8.2 release date there, then it's not going to be announcing one at all.
The only time Apple relays specific iOS release dates is on stage at media events. Otherwise, it rolls them out whenever it feels like they are ready for public consumption. This is a pattern that Apple's used for many years now and it's one that iPhone and iPad users around the world have grown accustomed to.
If Apple does announce iOS 8.2 on stage, expect the announcement to be brief like iOS 8.1's was when Apple announced it alongside the iPad Air and iPad mini 3 back in October.
iOS 8.2 Release Date in 2015
No doubt about it now. With only a little time to go before the new year, the iOS 8.2 release date will almost certainly fall sometime next year. And with an iOS 8.1.3 update seemingly on the way, we wouldn't be surprised if the iOS 8.2 release date took place several months into the new year. We've seen a flurry of iOS 8 updates but people forget that Apple released the iOS 7.1 update in beta last year before pushing it out in March. A lengthy wait is not unprecedented.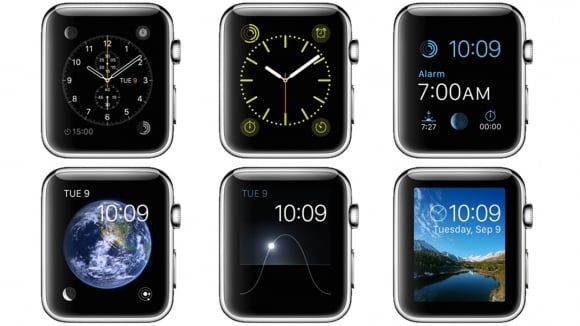 It's pretty clear that this is the update that will most likely accompany the Apple Watch to shelves. And with the Apple Watch rumored for February, we would not be surprised if Apple's iOS 8.2 release date landed in the second month of the year or later.
iOS 8.2 Release Time
Look for the iOS 8.2 update to arrive sometime between Monday and Friday and in and around 10AM PST. This is the Apple standard and it's timing that iPhone and iPad users are used to. We doubt Apple changes things up with the iOs 8.2 update.
Minor Installation Issues
We're not expecting iOS 8.1 installation issues to be on par with iOS 8.0 installation issues though there will almost certainly be more than a few people that run into problems on day one.
iOS 8.2 might be a big and important update but it's still not going to get the same kind of attention as iOS 8.0. Major updates like iOS 8.0 have a tendency to cause massive installation problems due to the numbers of people trying to pull the update from Apple's servers. Smaller updates like iOS 8.2 typically have a much smaller day one install base.
We have a feeling that most of the iOS 8.2 installation issues won't be server related. Instead, we expect they plague 16GB iPhone and iPad users trying to install the iOS 8.1 update Over-the-Air through settings.
OTA updates require a ton of free space to install and many 16GB users aren't going to have a ton of room to work with. If you own a 16GB iPhone or iPad or if you're nearing your storage limit on a device, you're going to need to install through iTunes or delete a ton of files. Remember that so you're not one of the people complaining come iOS 8.2 release day.
We expect there to be some other isolated incidents, there always are, but nothing on par with the server issues we see with major iOS updates.
Bug Fixes
We expect the iOS 8.2 update, in its final form, to come with bug fixes for iOS 8 problems (perhaps iOS 8.1.3 problems as well). The developer change log suggests that it will come with fixes and security updates and we expect that list to grow behind the scenes as Apple works to improve on its iOS 8 operating system.
The iOS 8.2 change log will almost certainly be much larger than your standard incremental iOS update but given the relative calm found in iOS 8.1.2, we're not expecting a laundry list of bug fixes on board iOS 8.2. Especially not if Apple rolls out an iOS 8.1.3 update before its arrival.
Despite these bug fixes, we expect iOS 8 problems to linger, just like they have after every single iOS 8 update that's roll out over the past three months. There's simply no way Apple can fix every single bug on every single device.
iOS 8.1.2 Problems
We're expecting iOS 8.2 bugs to emerge from the cracks as well. iOS updates, particularly bigger updates like iOS 8.2, tend to come with their own set of issues that directly impact performance.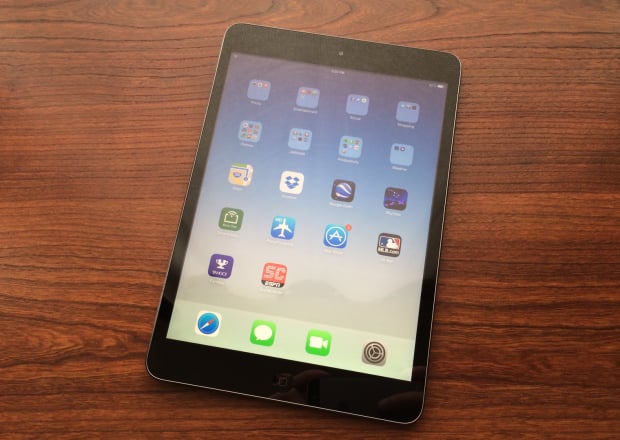 iOS updates are rarely bug-free and Apple's heading into uncharted waters with the Apple Watch so we could see some growing pains as the company releases its first new product category in quite some time.
iOS 8.2 Jailbreak
Developers have done a great job exploiting Apple's latest iOS 8 updates and we expect that trend to continue after the iOS 8.2 release. While we may not see an iOS 8.2 jailbreak arrive the second the iOS 8.2 update is released, we expect to see one emerge shortly after Apple's update arrives. Those on the iOS 8.2 beta can jailbreak the software right now using Taig.
More iOS 8 Updates
Don't expect the iOS 8.2 update to be the last iOS 8 update before Apple shifts to iOS 9. Apple will almost certainly roll out a bug fix update to tackle initial iOS 8.2 problems and there are rumors that suggest that the company has an iOS 8.3 update up its sleeve.
Apple is always working to improve its software, improve its devices, and we predict that we'll see at least a few more iOS 8 updates emerge after iOS 8.2's arrival next year.

This article may contain affiliate links. Click here for more details.