iOS 8.3 for iPhone 5s Review
Many weren't expecting iOS 8.3 for iPhone 5s to change the way people communicate. At the very least, most would have been happy with some bug fixes and a few changes. Since it arrived roughly a week ago, iOS 8.3 for iPhone 5s has created a new wave of Emoji lovers, who never noticed the iPhone's Emoji characters before. That's in addition to the many people who appreciate the Bluetooth changes and software fixes included in the update.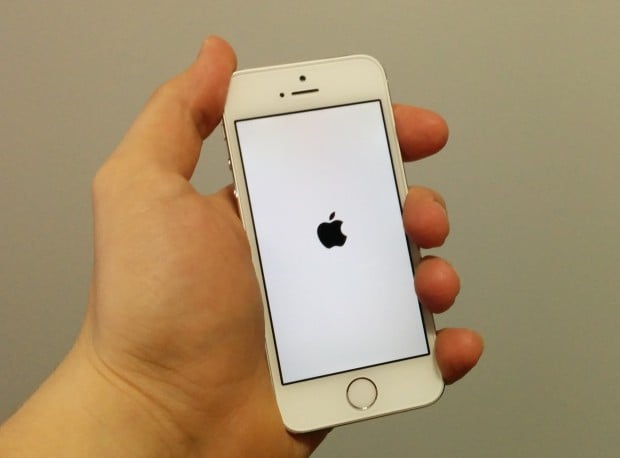 I'd have to add myself to the group of people impressed with the iOS 8.3 update.
iOS 8.3 for iPhone 5s – Features
At some point, it seemed the language of texting was destined to take over. Everywhere you went there was someone using phrases like "LOL" or "GTFO" in a sentence as if it were a word. Abbreviating entire sentences makes it incredibly easy to get your point across without having to think about exact phrasing and type every single letter. This is the same case being made in favor of the Emoji craze that's spread to the iPhone 5s in a big way with this update.
Emoji is are little characters that represent real-world objects. Sometimes, they're just an easy way for people to express an emotion at a particular time. They're tiny little objects that get your point across in the most precise manner invented yet for mobile phones, I'd say.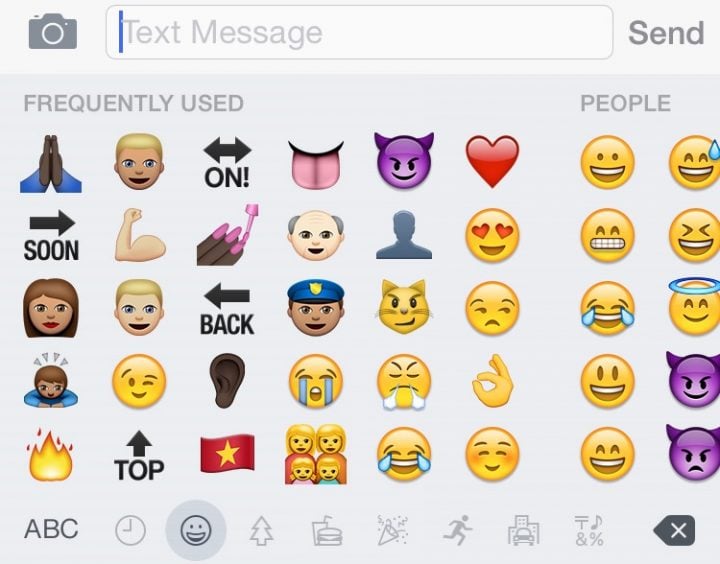 iOS 8.3 for iPhone 5s makes it incredibly easy for those who aren't yet into Emoji to get in on the action. The new Emoji keyboard is available directly from the main keyboard with just a tap beside the voice key. Users can tap on a specific category or scroll to the left or right for even more characters. This Emoji keyboard is extensive that GottaBeMobile has a guide for those new to Emoji. An exhaustive set of Emoji are great too have if you belong to a circle of friends who depend on them in their messages. They work just fine. To be clear, Emoji have been available in iOS for a while, but never so many as there are in the release. People can even customize the their complexion.
Read: How to Use New Emoji on iOS 8.3
Equally impressive is iCloud Photo Library. Going forward the iPhone keeps a sort of running camera roll of all the pictures you take across different devices with iCloud. Videos are included in the collection too. iCloud Photo Library isn't new here, but it is finally out of beta and works just fine.
iOS 8.3 for iPhone 5s – Bug Fixes & Issues
Being a smaller release, iOS 8.3 for iPhone is also big on subtle changes for a better experience. Chief among those is Apple's decision to widen the space bar in its default keyboard so that users would stop tapping period when they're trying to make a space. There are fixes for Bluetooth connection issues, refreshed iOS Photo Album designs and support for Google's two-factor authentication. Two-factor authentication is a security upgrade that Google users can add to their account. When someone tries to log into their account they're forced to supply a code that's texted to them.
Finally, Apple has killed off the silly requirement that forced Car Play users to plug-in their device. It may seem small, but in a world where we've all grown used to things wirelessly communicating, having to physically plugging in your iPhone was a bit ridiculous.
I was unable to test out Car Play, but the other tweaks and fixes worked just fine. Since the iPhone 5s has a smaller screen, accidentally missing the space bar really wasn't a problem, but Bluetooth has been a thorn in my side since iOS 8. Turning on my car used to automatically start a playlist in the built-in music app. iOS 8 broke that, but tweaks to Bluetooth in iOS 8.3 for iPhone 5s patched up those issues nicely. Sometimes nothing happens still, but it's less frequent than it once was.
iOS 8.3 for iPhone 5s – Should You Install?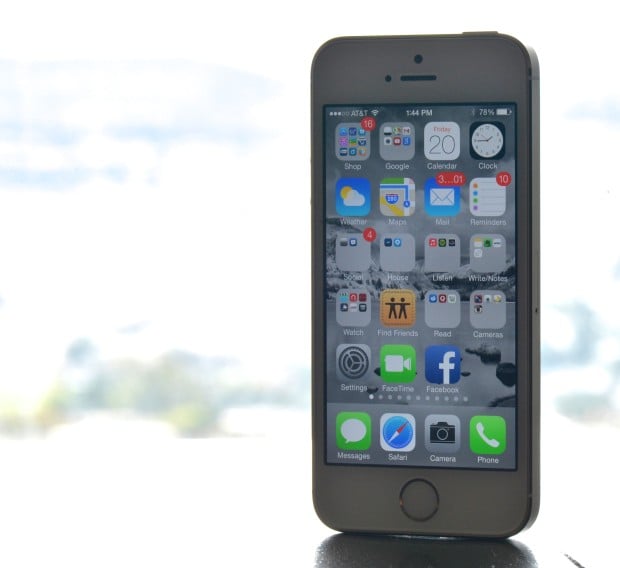 Only you can decide whether iOS 8.3 for the iPhone 5s is worth installing on your device, but I'd encourage you to go ahead and perform the update.
I've noticed none of the trouble signs associated with some updates in the past. Wireless data, phone calls, messaging and Bluetooth work fine. My iPhone still lasts as long as it ever did on a single charge: all day. Apps load just as quickly as they did before. I haven't noticed an issue with any specific hardware either.
Sure, if you're not excited about Emojis, you can legitimately hold off if you want. In fact, you definitely should hold off on installing iOS 8.3 for iPhone 5s if you've grown used to features you picked up by jailbreaking past versions of iOS. Those bug fixes are appreciated, no feature included here is so epic that it demands you give up your software changes. They're just all tiny, nice-to-have changes that'll keep iOS and the iPhone 5s at peak performance.